Natural Cold Flu Easy Remedies
Natural Cold Flu Easy Remedies have worked for me through the years!  Also helpful for smog.  Colds and Flu can be seasonal, but can really hit anytime.   Flu Near You is a cool site where you can see immediately where flu is lurking in your own zip code!
IF IT'S ALREADY DONE-BEGUN…KNOCK IT DOWN!
 It' always my belief that prevention is the best medicine and the more natural, holistic and easy, in our busy lives, the better!
MY 'ATTACK the CRUD' STUFF!  What's in MY Wellness Arsenal?  
Well, I'll tell you!  Here are my main personal long time-tested faves for Natural Cold Flu Easy Remedies .  
Natural Cold Flu Easy Remedies ~ My Picks!
EAT YOUR FRUITS & VEGGIES!  
Naturally, the best thing we can do is take preventative measures and eat as healthfully as we can!  Eating lots of yummy produce!  I feel it's important, however, that you go organic where possible.  I know that's not always easy or in the budget.  So it's good to know each year's DIRTY DOZEN & CLEAN FIFTEEN.  If you know what's on the list, you will be  'in the know' for your choices that aren't as important on which to go organic – as the pesticides/contaminates are low.
* APPLE CIDER VINEGAR *  My #1 Pick!
MY #1 – YESSSSSS! To me, there is no better, INEXPENSIVE way to remedy a myriad of ills, from skin to scalp to tummy, weight loss, to cleaning!   For a COLD? Helps soothe dry throats  and helps remove body toxins.
You know that feeling when you just know you are getting a cold?  🙁  You feel the heebie-jeebies creeping up on you.  Especially in the middle of the night! I can't count how many times this has happened to me over the years when vinegar 'Saved The Day'!  I'd drag myself out of beddie, take a slug of vinegar and by morning… PERFECTLY FINE!  😀
My absolute favorite is BRAGG ~ Organic APPLE CIDER VINEGAR (With the Mother).   
WHAT'S 'MOTHER'?
The thick sediment in the bottom of your vinegar container – THAT'S GOOD!  It's the friendly bacteria full of proteins, enzymes and potassium which supports a healthy immune system!   (Shake well!)
Apple Cider Vinegar – capsules  – Handy if you don't have the liquid available.
* HONEY * (Organic and unfiltered where possible)   Honey has antibacterial, antifungal, and antioxidants activities! There are soooo many uses for it!  Smoothies, hot cereal, etc.! NATURE NATE'S is a very nice one.  
HEALTHFUL DRINK:  A fave daily preventative drink for many is 2 – 3 t vinegar & 1 or 2 t honey in 8 oz purified water.  If already sick, do this up to 6 X a day.  If you don't want the honey, I like Stevia.  My fave is NuNaturals drops.  Not bitter!  What I use daily for health maintenance.
***SEASONINGS***
* GARLIC  *
Garlic is an ancient remedy, still revered today, especially by me!  I use it in all these forms.  I love it as a seasoning on all my dishes, salads and at times will add to my vinegar drink for extra protection!  Use-Garlic-as-a-Cold-and-Flu-Remedy is a useful article on Wiki.
 Organic garlic Salt  Redmond is wonderful if you like a blend.  
Garlic Powder  Simply Organic is a great on if you want it pure and potent!  Nice in cooking.
* ONION *
Love – Cry… Onions… Get it?  Oh, aren't I  just so hilarious.  😉
The onion is often called "The King of Vegetables" due to its long held belief from ancient Egyptian times of its MANY BENEFITS.
Organic Onion Salt   REDMOND ONION SALT – Slightly chunky and so easy to add to dishes when cooking!
Organic Onion Powder   FRONTIER CO-OP – I looooooooooooooove this stuff.  The powder is so fine and I slather it on all my meals.  I add it after cooked on my personal dish.
FRESH ONION – (Organic if you can!)  Yuuuuuum, nothing like sauteed in olive oil onions in my dishes.  But RAW ONION is best for a cold!  Slice thinly and have a yummy AVACADO/ONION SANDWICH on natural bread.  I like purple or sweet onions for sandwiches.  Hmmmmm – I'm hungry!  😀
NO CRY TRICK!  :'(    Raw Onion can get the water-works going!  🙂  Cut it under running water. It works!  Place a secure plastic board in sink (you can put a wet cloth under to keep from slipping) and give it a go. (At your own risk, so use caution!)
* OREGANO *
Oregano is an effective anti-bacterial useful for humans and animals!
Nature's Way – Oregano Oil capsules – Easy peasy!
By mouth – Oreganol P73 Dropper – 
Simply Organic –  Oregano – Dried –  Easy way to add while cooking/baking!
Fresh – Try growing some on your window sill!
* CAYENNE *
Cayenne has crazy lots of benefits!  Great for the stuffies, as it CLEARS CONGESTION! The cayenne pepper, also known as the Guinea spice, cow-horn pepper, red hot chili pepper, aleva, bird pepper,' or, especially in its powdered form, red pepper, is a cultivar of Capsicum annuum, which is related to bell peppers, jalapeños, paprika, and others.
Cayenne Extra Hot – capsules   – Nature's Way ~ Easiest for me!  Reeeeal hot is too spicy for me!  Even the capsules are better with food on your tummy, I think.
 Cayenne – Granules – Simply Organic is a great brand!  I do like a light sprinkle on my food.
Hot Chili Peppers (Fresh organic where possible)  Some like it HOT!   Fab if you can handle it! 😉
*****COLD & FLU HEALING ON-THE-GO*****
Here's a few things I love cause they are so darn easy!  Chew – chew ~ Squirt!
* UMCKA *
Clinically Proven Medicine from Nature Great Tasting Chewables Non-Drowsy.  I always like to have these on hand!  If I'm going to some gathering and I know 'stuff' is going around… I pop one in beforehand! 
This is wonderful and soothing.  A hot cup of comfort.  simply pour the little packets in hot water.
* OLIVE LEAF COMPLEX *
Barleans Olive Leaf Complex Throat Spray – Love this stuff!  I keep by my bedside and if I'm ever feeling slightly funny in my throat, I reach over a go for a few sprays!
Olive Leaf Complex Throat Spray is a convenient super-antioxidant solution for promoting a healthy immune system and season wellness. Natural peppermint lemon and sage are refreshing and soothing to the throat.
Super ORAC Antioxidant
Immune Support/Seasonal Wellness
Exceptionally Soothing to the Throat
Natural Peppermint Lemon and Sage
Fresh Picked and Fresh Pressed
Full Spectrum Nutritional Potency
**** *I'm an affiliate for amazon and get a small kick-back on anything on amazon you purchase when you enter any of my links above while you are on the site!  Yay!  Most noteworthy, as you may have noticed, these are my own thoughts from research and my own experience, as they are all things I use and love!  🙂
If you live in UTAH!
Check out Gregory's in Bountiful, where you will find all these great products and great people to help you, fresh bread, fabulous CLASSES and so much more!  Gregory's Wheat Shop ~ Your Home for Health & Well Being
  I run their facebook page!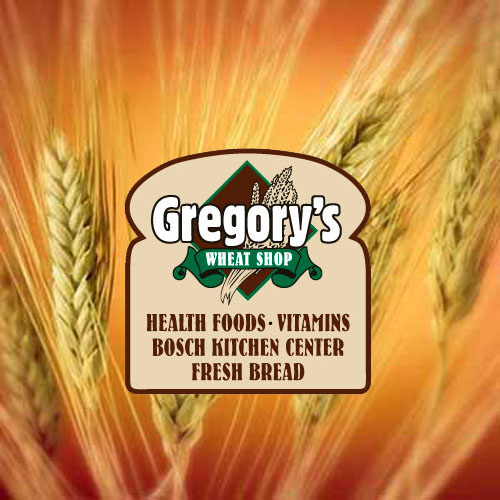 *
AROMA THERAPY

*

Healing for your body and your senses.  I have long used essential oils for years.  Always make sure your oils are Pure.  I use them directly on the body (nightly on my feet) with a little carrier oil.  My fave is coconut oil.
Essential Oils for Cold and Flu
Tea Tree Essential Oil –  Antibacterial, antimicrobial, antiseptic and antiviral properties
Pine Essential Oil –  Helps to clear the nasal passages in relieving sore throat pain.
Lavender Essential Oil –  Antiseptic and antimicrobial properties.  Gentle enough for use with children.
Peppermint Essential Oil –  Antiseptic and anti-viral properties. Useful as an expectorant in diffuser.  But not where babies, young children are present.
Lemon Essential Oil –  Increases your ability to fight off illness by helping to boost the body's immune system, as it stimulates the production of white blood cells.
Eucalyptus Essential Oil – Antiviral and a decongestant, helps to soothe inflammation and to fight bacteria.
Rosemary Essential Oil – Antiseptic and an antimicrobial
You can use these alone or in blends.
Diffusers
I also use it in diffusers.  I have the Aroma Ace and Aroma Infinity.  Love them both!  I have two I received from Diffuser World.   I chose these because they are waterless, cold atomizers.  Oils are not damaged by HEAT or WATER!  Soooo, now I am an affiliate for Diffuser World, which means if you click on my link or graphic link and purchase anything from them, I will get a small commission.  yay!  win-win.
Diffuser World has pure essential oils has singles and blend packages for colds & flu, etc., that you can mix yourself!
*NOTE:  I don't diffuse where my kitties are present.  there are many points of view on what oils are safe for felines, but I'm super cautious regarding them.  Their systems are very different than dogs and other animals.
The Complete Aromatherapy and Essential Oils Handbook for Everyday Wellness is one of many books on amazon where you can learn about the different oils and their benefits.
Cold or Flu . . . Not sure which?
 Web MD can help you out!  Most importantly, the Natural Cold Flu Easy Remedies I have listed above, I believe are absolutely fabulous for both!  
*****
I hope you enjoyed friends and will Comment below & Share on the Social Media of your choice!
For more info on the cult classic film,"Troll 2″, and my career in film, visit my IMDb page.
Please SUBSCRIBE!  Thanks so much for joining me.  ~ Deba Do ♥