ONCE OVER THE INITIAL SHOCK

 
After the shock of losing my darling husband Randy, (although it had been a long two years coming with his brave cancer battle), I knew I needed to deal with my post-flood home which had happened only two weeks prior to his passing. Well, at this point, it's taken me over four years to 'deal', as I work to put the huge amount that was destroyed repaired, and still going . . . DIY Remodel Style! And keepin' it GREEN as I can.
MY HAND PAINTED FLOORS:

 
So long . . . . .
  My home, like myself, wasn't quite feeling herself and needed a major makeover! 


Much was ruined, but let's start with my floors.    Shortly after I helped to build this house over thirty years ago, I decided I wanted to do something rather different for the main living area.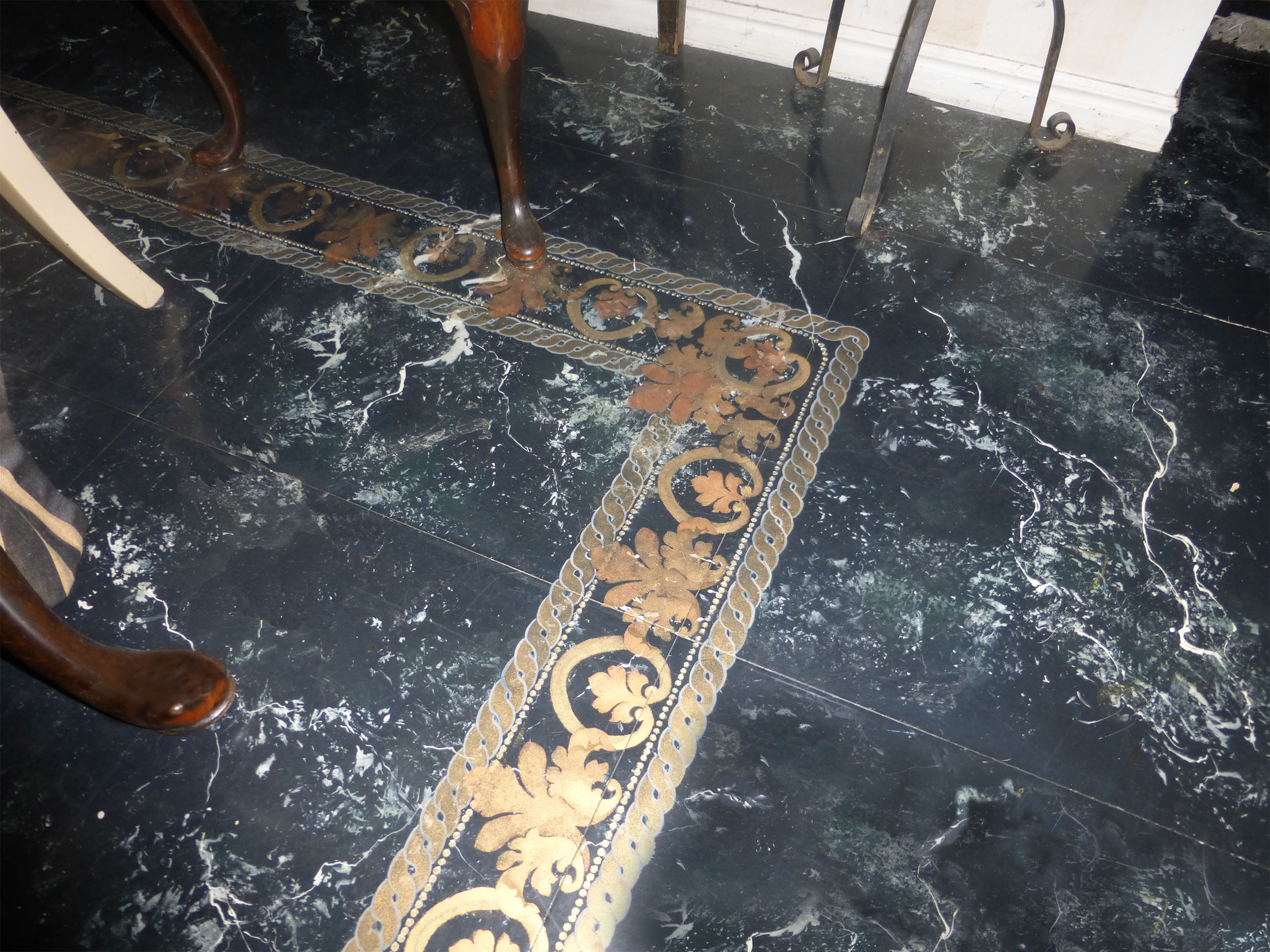 So I hand painted large particle board squares we had cut and put down to appear as black marble.  (Not a great material choice in hindsight!  Wish we'd used plywood, but were trying to save $.  It looked beautiful for many years, but water wasn't its friend.)  Then I cut out my own stencils and using multiple layers, created some interesting effects on the Dining Room floor.  Then I created a Greek Key stencil to go around the perimeter of the Family Room. (More about how I did all that soon, on my DIY page!)



SO LONG . . . Time to say, "Good bye, old floor friend."
I thought sure I'd shed a tear when the time came, but I didn't. Time for my under-foot grieving to come to an end. I felt my Randy was looking down and giving me a pat of encouragement and a nudge, knowing my adventure was just beginning.

Besides, not much choice
Floor buckled. Yikes.  (In hindsight, the particle board not a brilliant idea!  Trying to save money.   But I'm pretty sure the extent of the flooding would have  damaged whatever available in the day beyond repair.)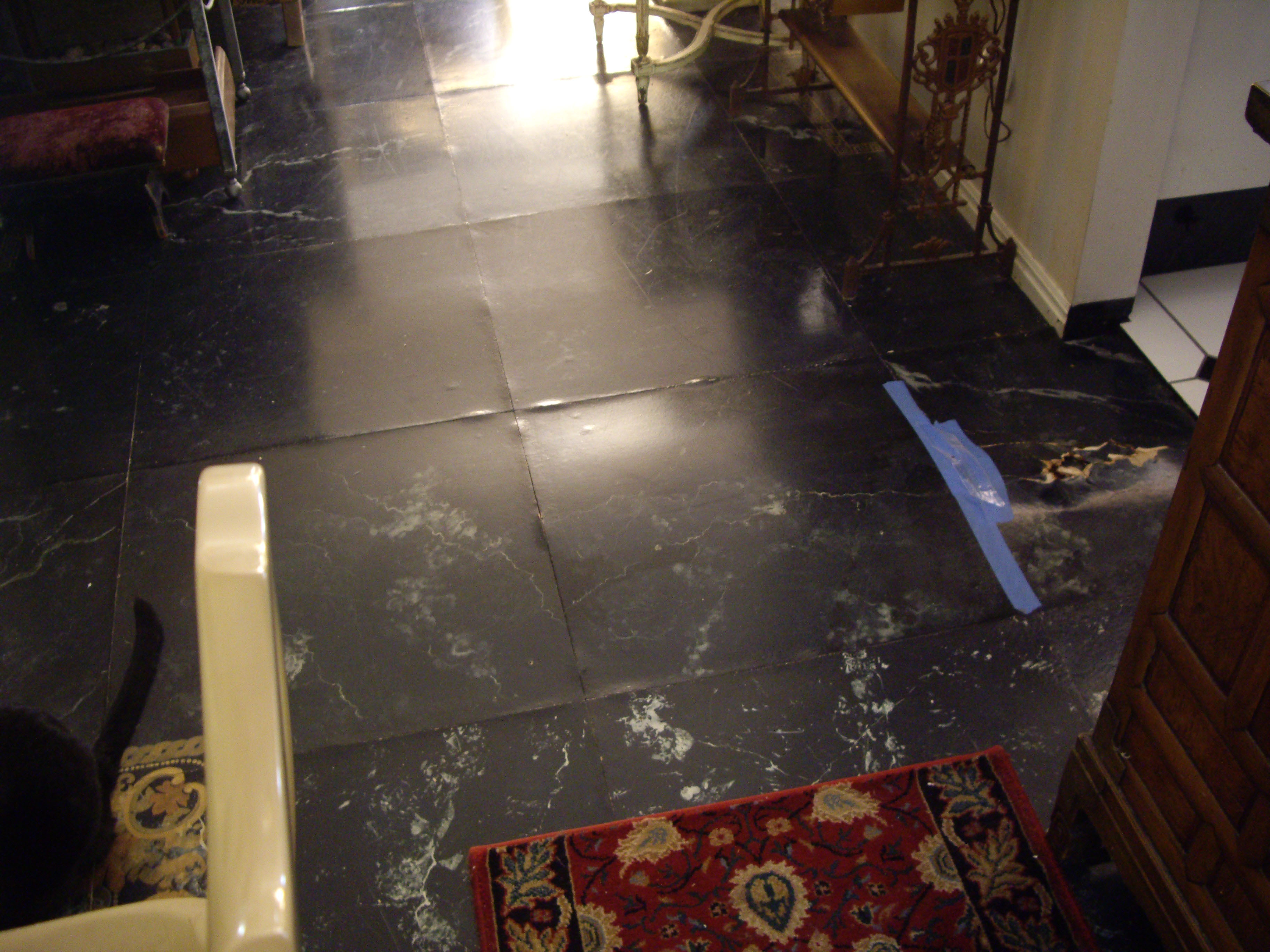 And generally just not fixable.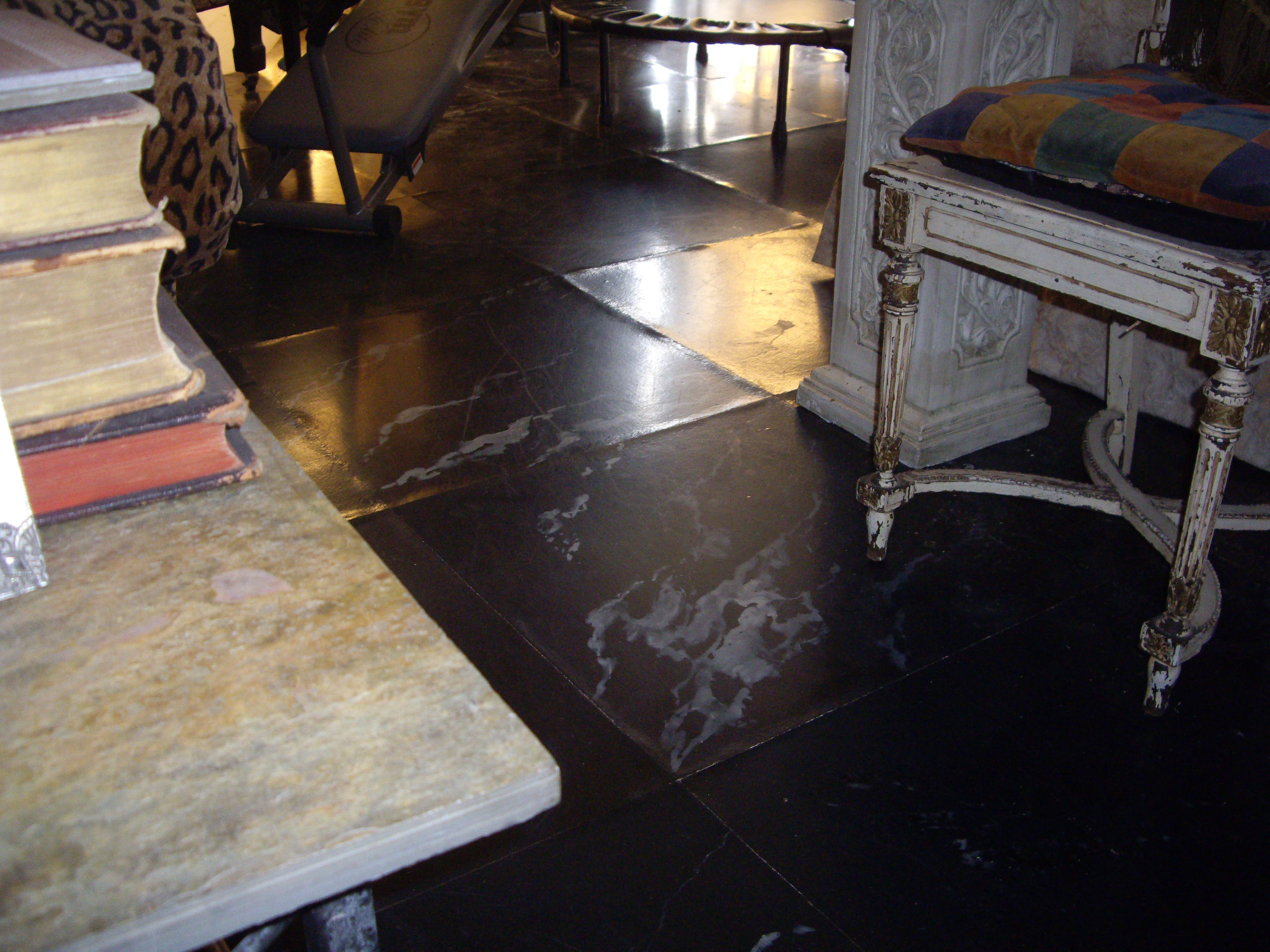 Nope. Nada.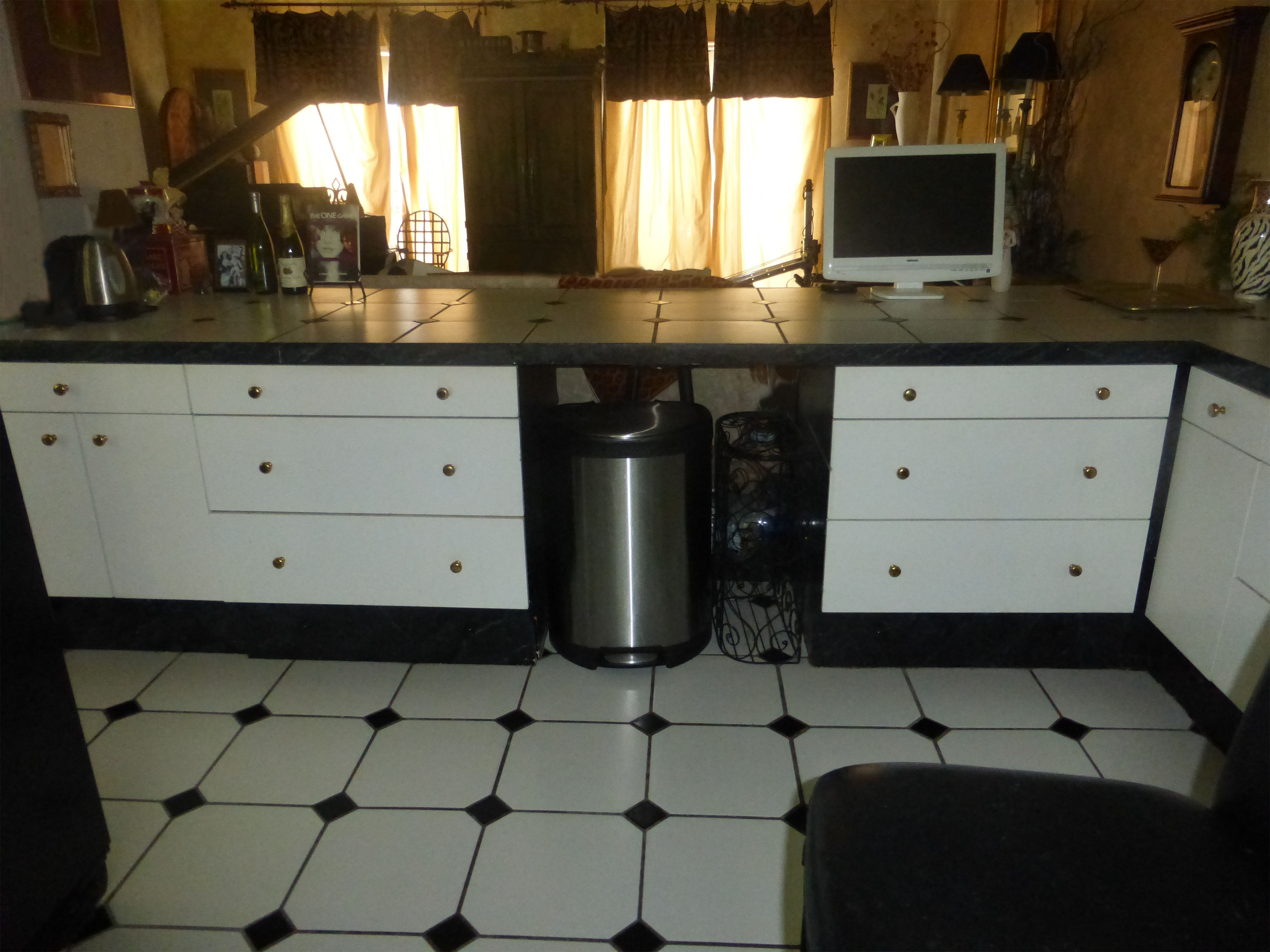 Ta Ta Tile:  Kitchen tile floor had to go, too. So sad. But I wasn't sure what dark/damp-created monsters might be lurking under there . . .
The whole kitchen, for that matter, had to go as well. (But that's another story coming soon.)



And Thus It Began . . .  Good times ahead on our DIY Remodel!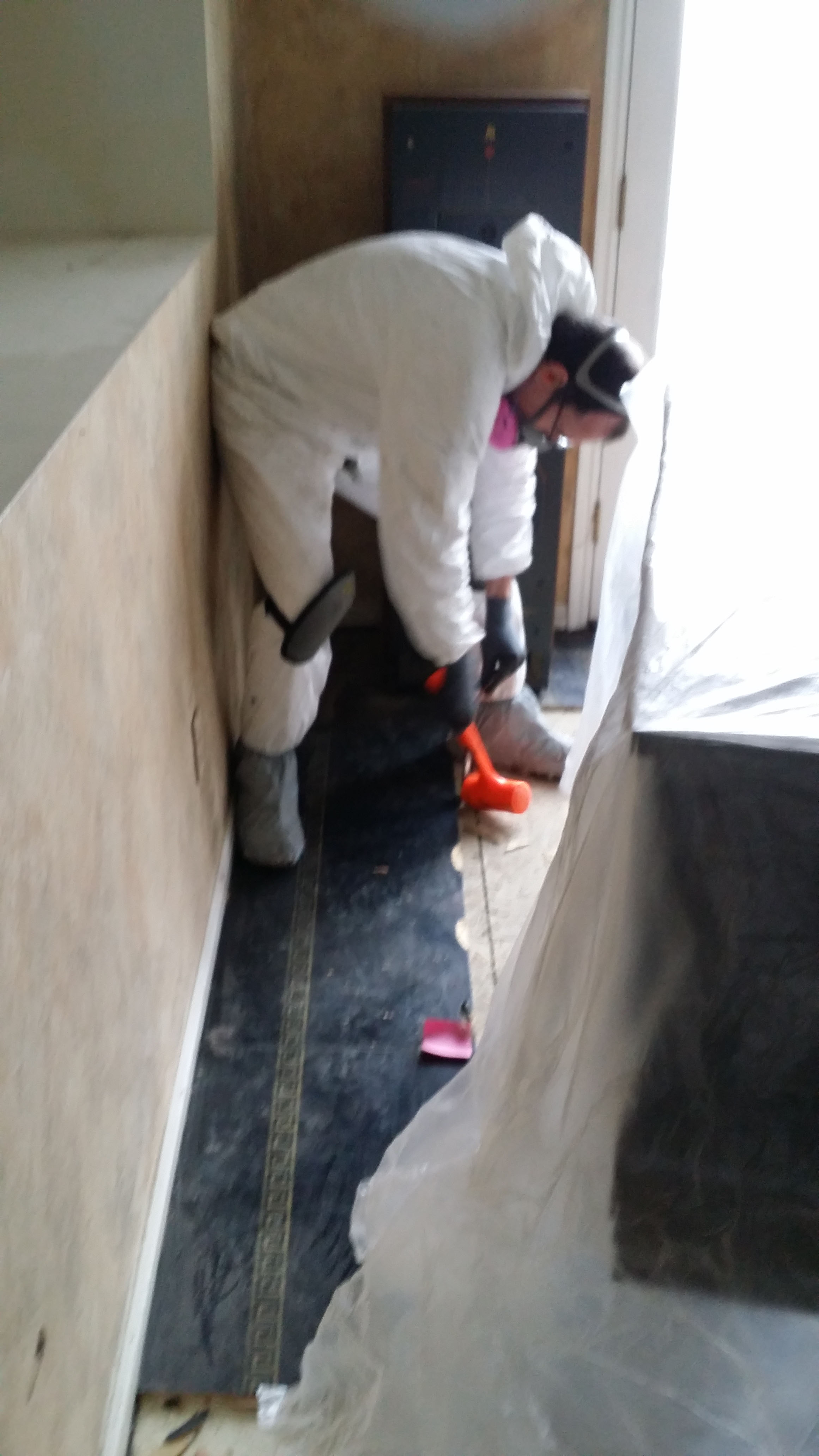 My son, Gavin, was handy with that pry bar and mallet. Who knew (remembered) we glued those suckers down like crazy around the edges. With most, we did tongue and groove on the large squares we had cut and fit together.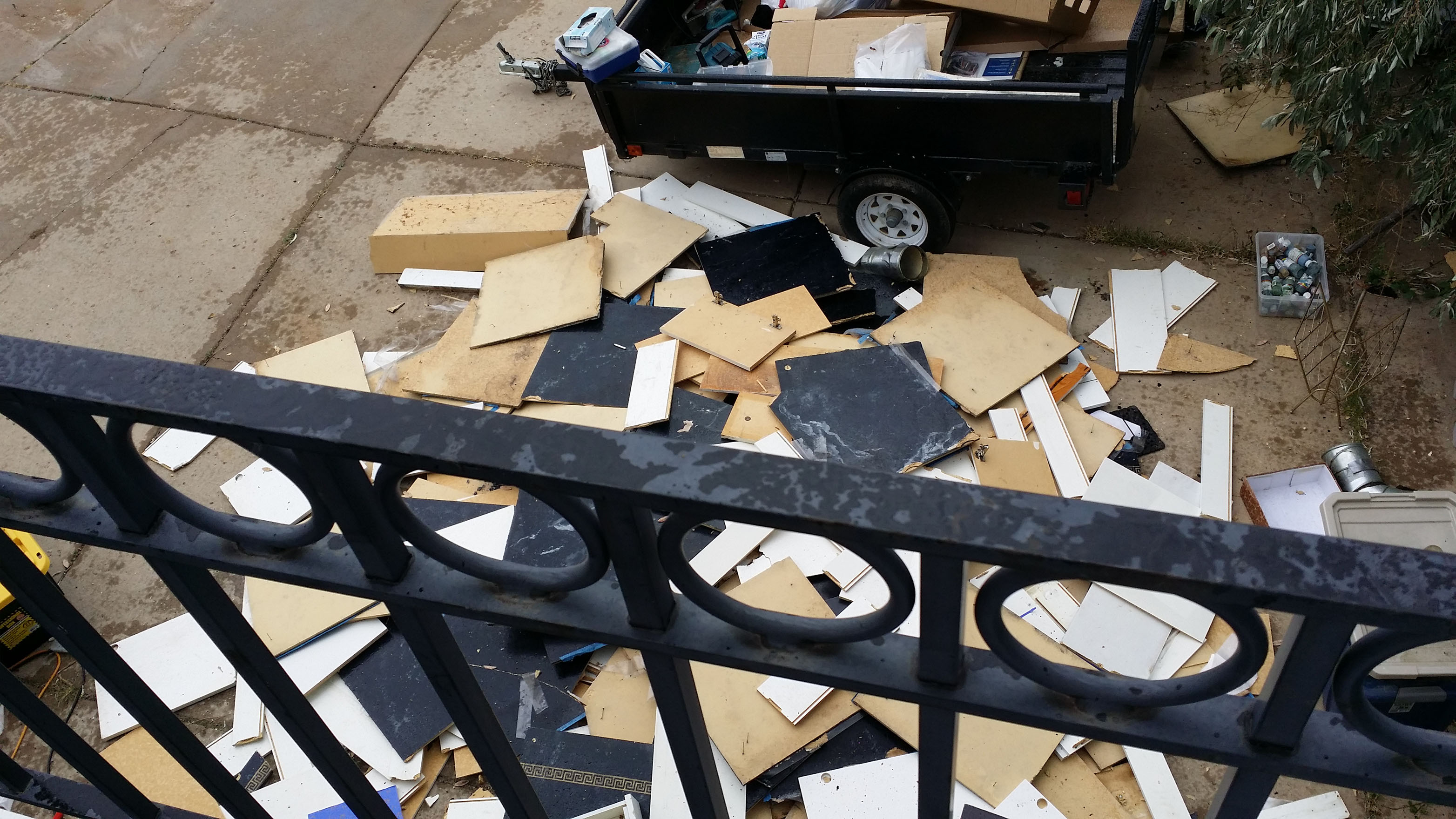 Whelp . . . Thar she blows! NO turning back now.
Just trying to keep that smile going, find the humor as I go. And . . .
REMEMBER HOW BLESSED I AM

to have a home at all to fix.
Read about MY MOLD REMEDIATION STORY!
SO, what's next? Plenty. (And I'm going in a VERY different design direction.) 😉
8/5/17 UPDATE!  COMING SOON… Finishing touches in KITCHEN, DINING, FAMILY ROOM & Working on new BATHROOM!  


***Please COMMENT!  I'd love to hear your experience! ( box below)
***If you SHARE on your favorite social media, it will make me smile.   

***If interested learning more about "Troll 2" and my film career:  My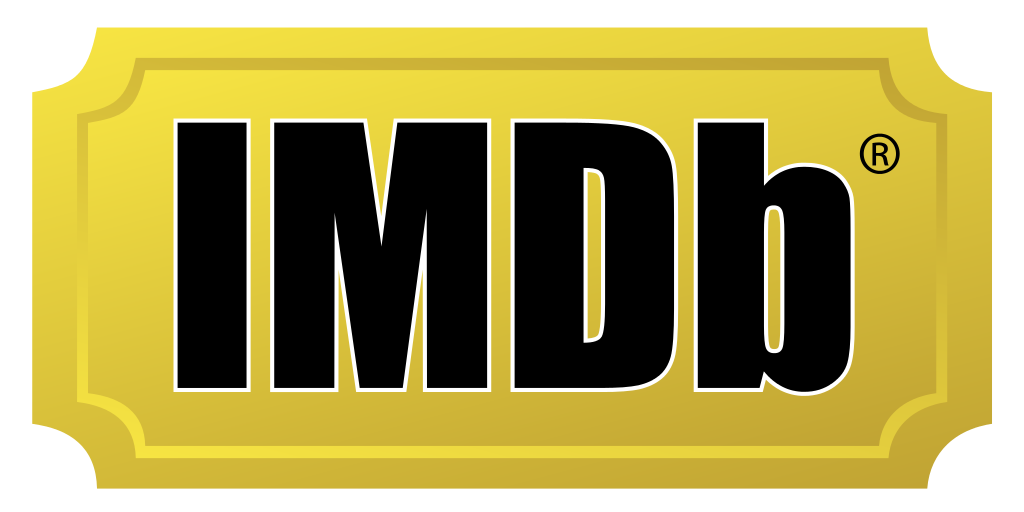 page!
Hope you'll SUBSCRIBE – See what happens next!  (Left column.  On phone – scroll to bottom.)
Thank you so kindly.  ♥  ~ Deborah  ~ Deba Do