I'm gazing at the illusive moon ~ now a golden sphere. Her lunar beauty elevates.  Entices me.
View from my backyard.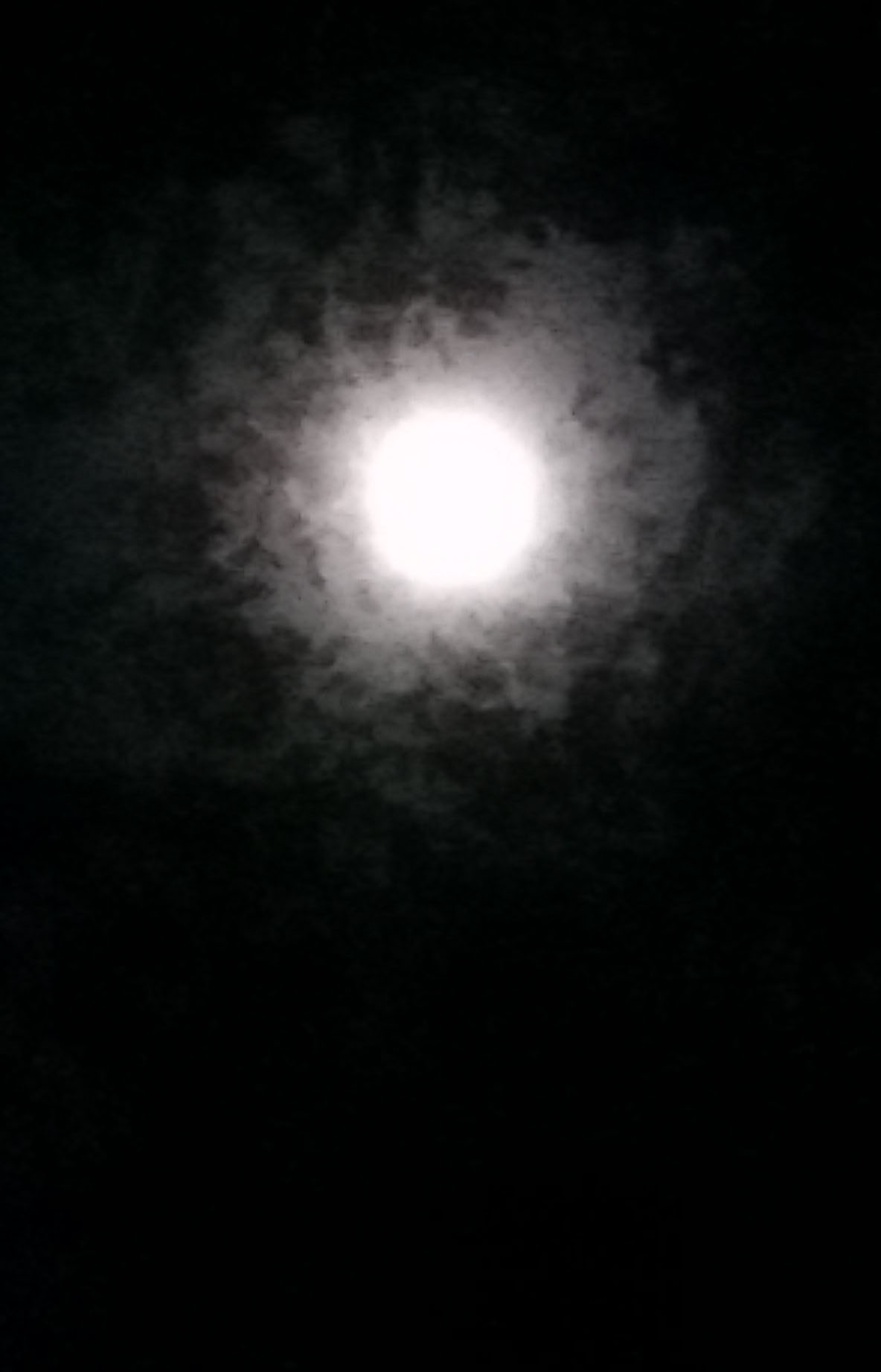 Later, view from my veranda.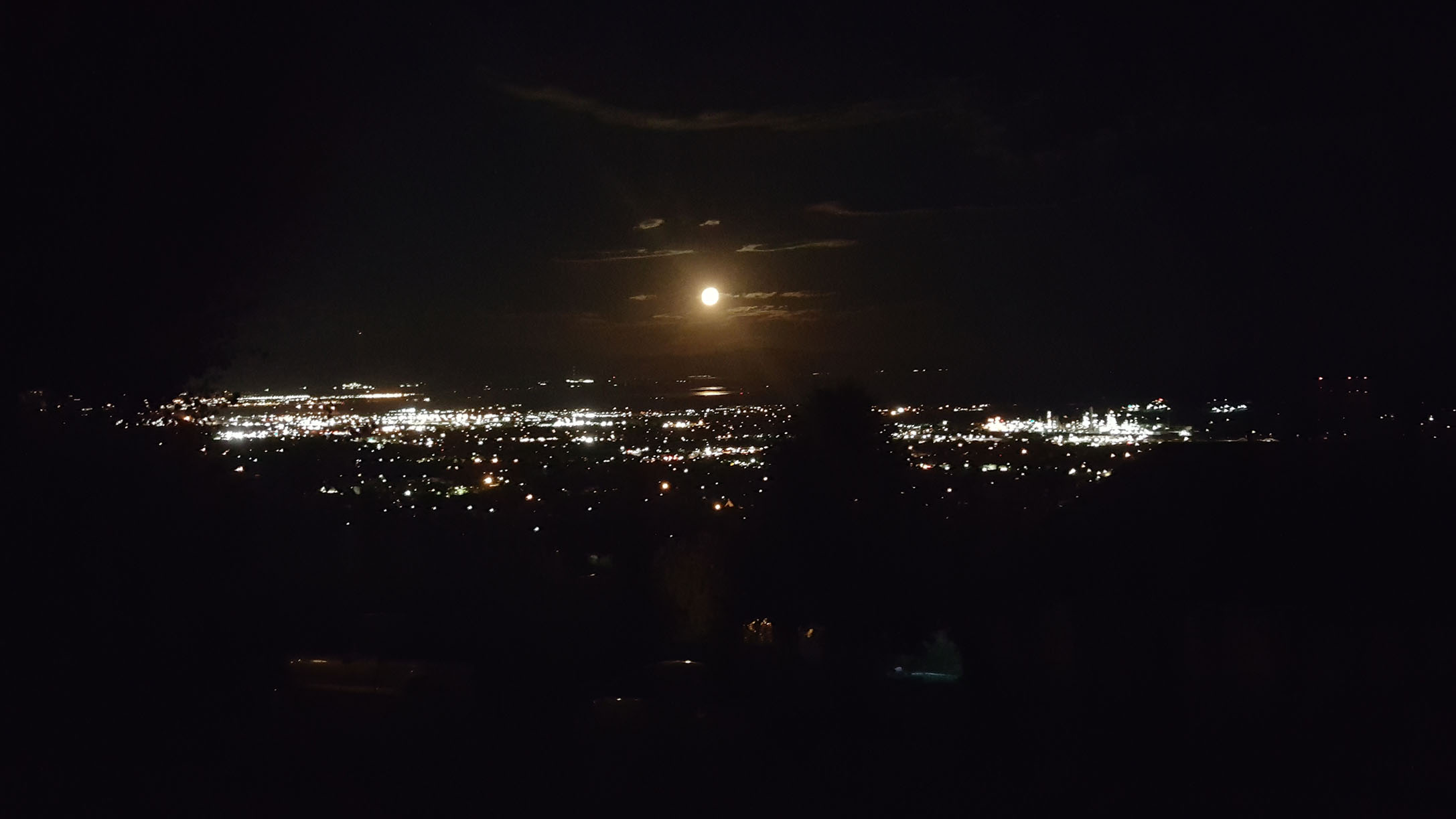 Brings out that canine in me.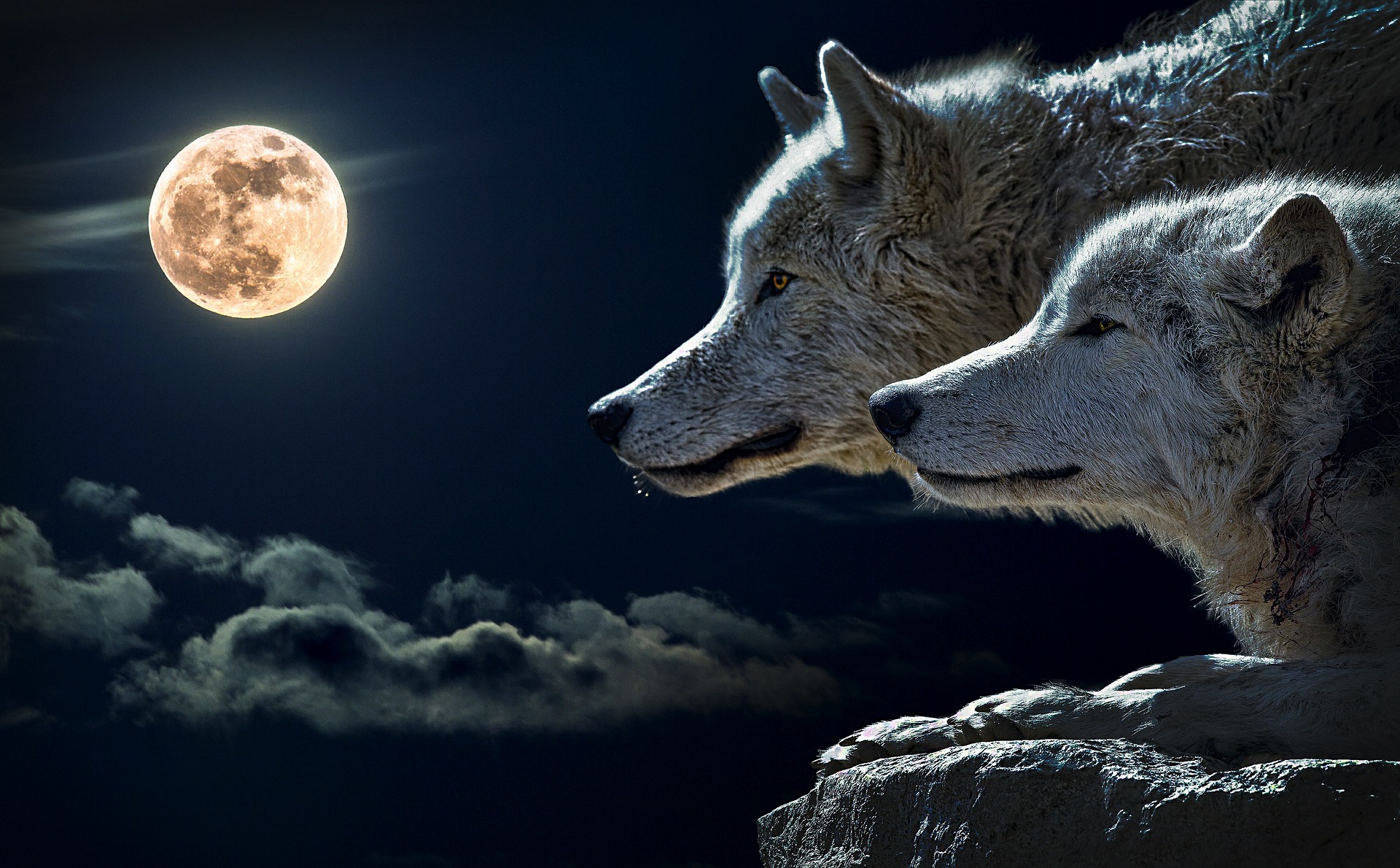 Join me! AWWWWOOOOOOOooooooooooooooooooooooooooooooooo!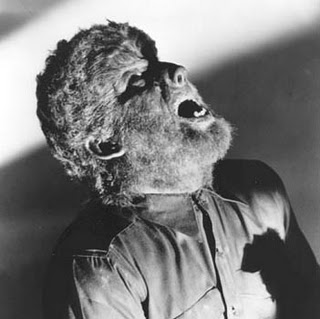 And while we're in that wolfie mood………….

What could be better than to cozy up with your significant furry other and watch something special!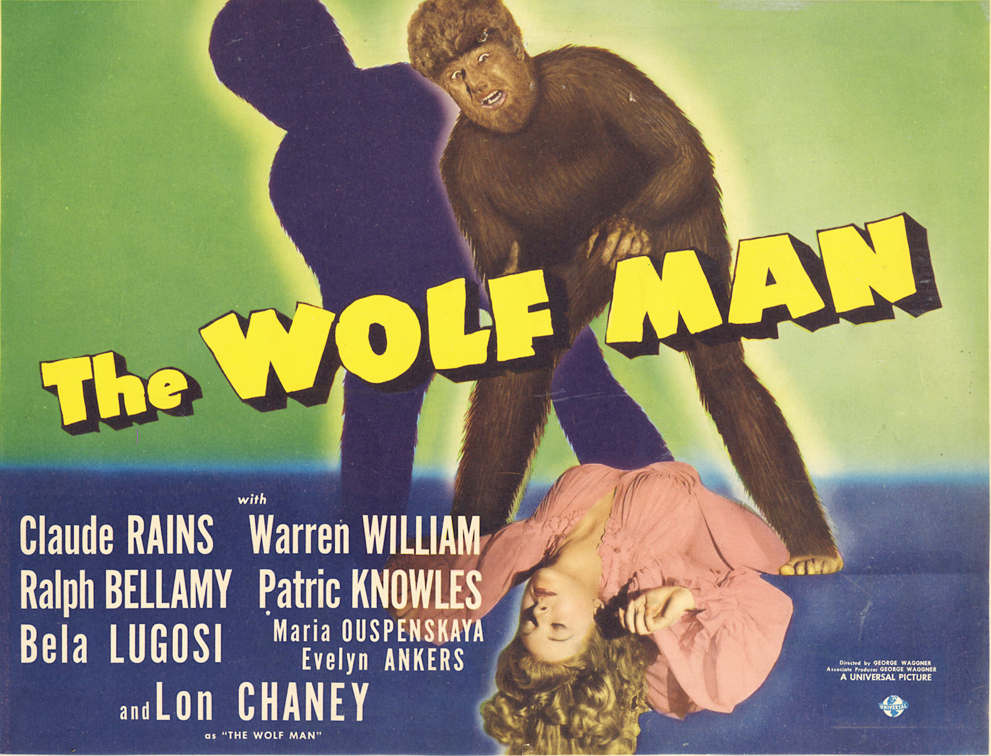 The Wolf Man  (1941) sweetly teeters between B Movie antics and an engaging performance by Lon Chaney Jr., with a highly entertaining 'change' scene.  Of course it has those doggie snarls, that furry face and fuzzy feet, we fans of man that is wolf, all adore.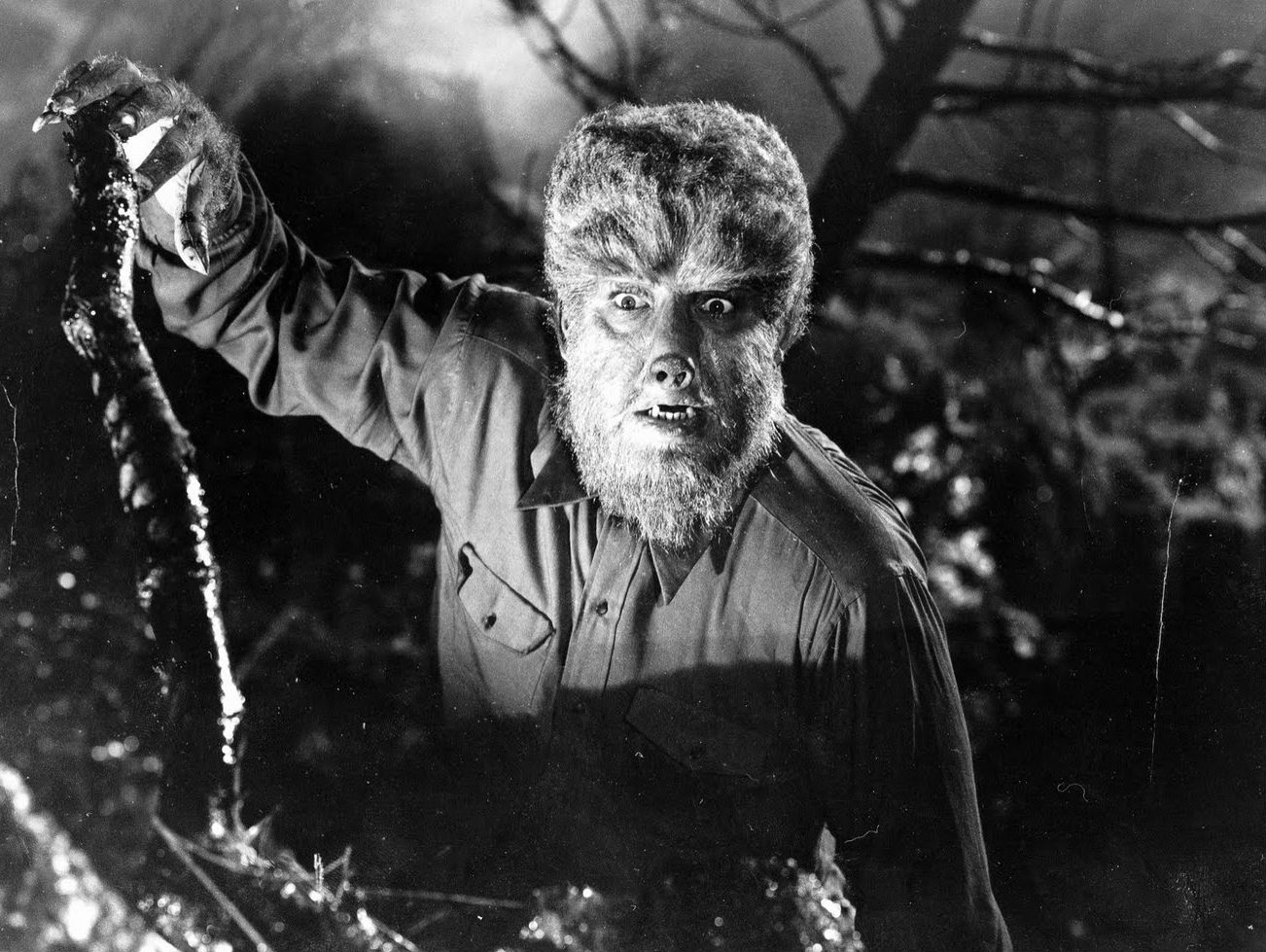 During that first wolfie 'change', we only see his feet make the furry transformation.  Then when our poor frenzied character Larry Talbot (Chaney) stands up, his pant legs ride up and you can see bare skin on his legs.  Whoopie! Hee.  Keep your eyeballs peeled when you watch!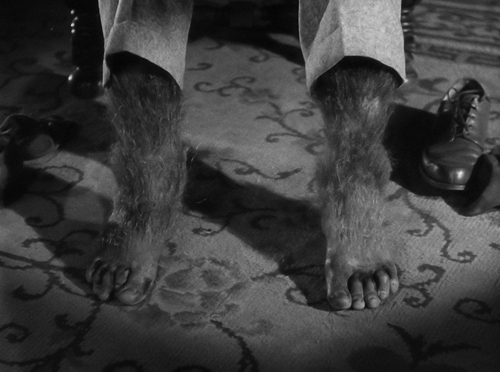 Larry Talbot returns to Wales, his ancestral home, from America after the death of this brother.  He visits a gypsy camp and is attacked by Bela (Bela Lugosi – how perfect is that?), a gypsy who has turned into a werewolf.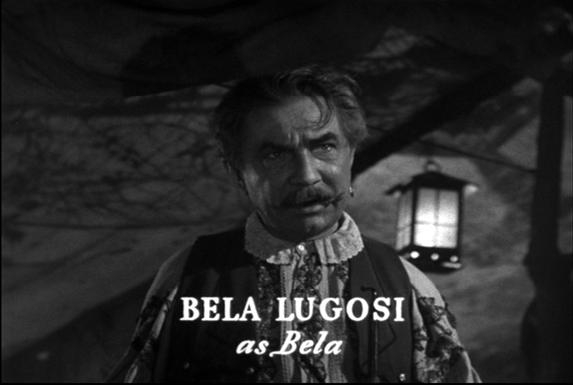 Larry kills the werewolf but is bitten in the process.  Bela's mother tells Larry of his new plight and what to expect when the moon turns full.  He then tries to explain to his unbelieving father, Sir John (the awesome
Claude Rains).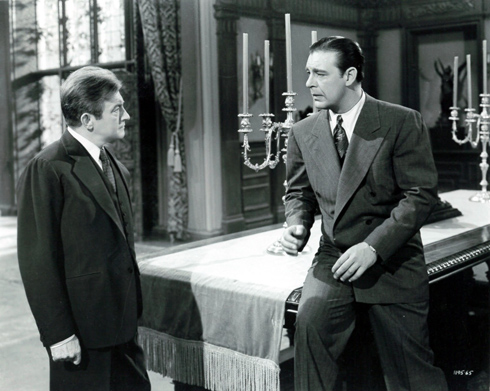 Larry falls for this deceased brother's fiance, Gwen (the beautiful Evelyn Ankers, one of Universal's horror film staples in the 1940s), and visa versa.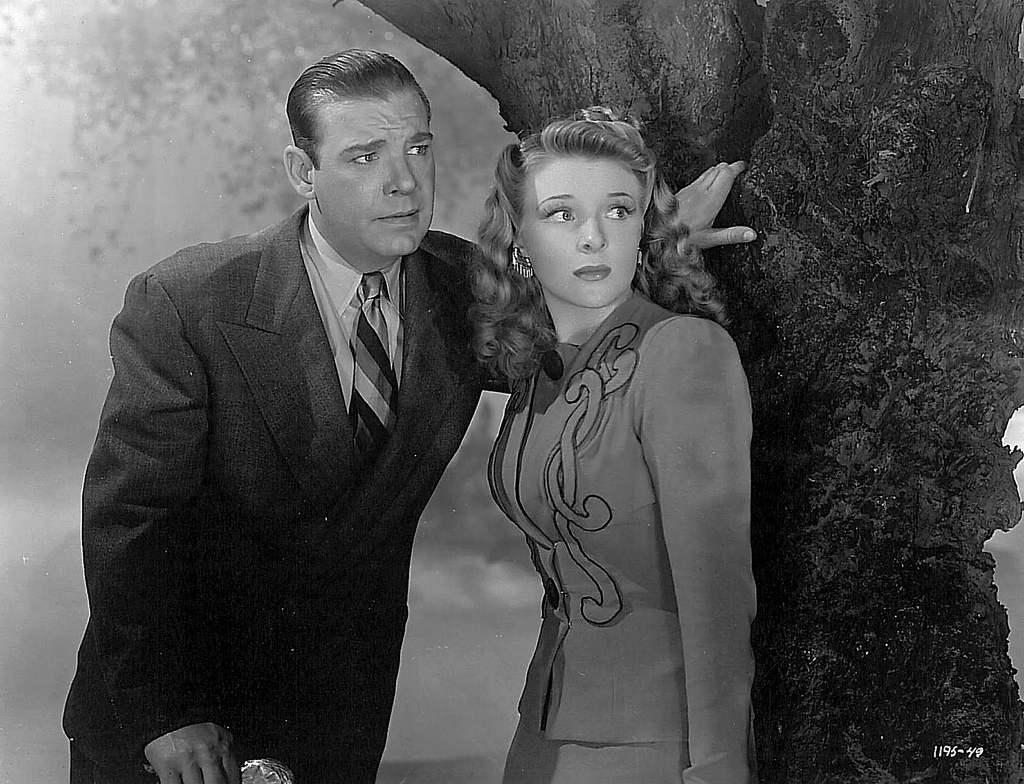 But Larry ends up on the run on those fuzzy wuzzy feet.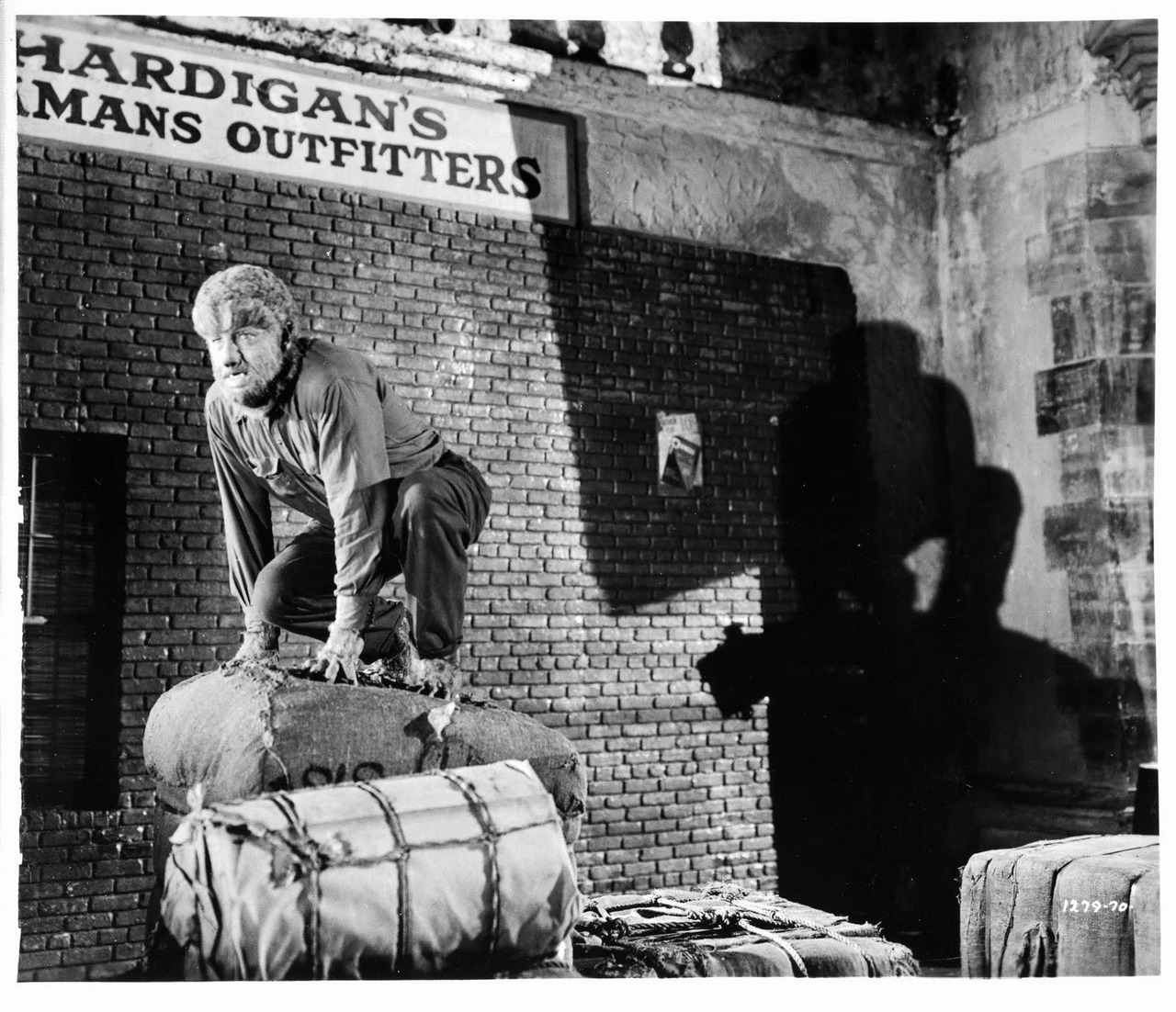 Oh oh.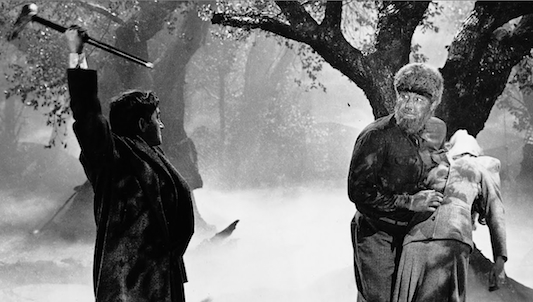 Until the ultimate showdown in the forest.  Always makes me so sad.  🙁  But I'll let you watch to find out exactly how that all shook down.  That's part of the fun of it after all……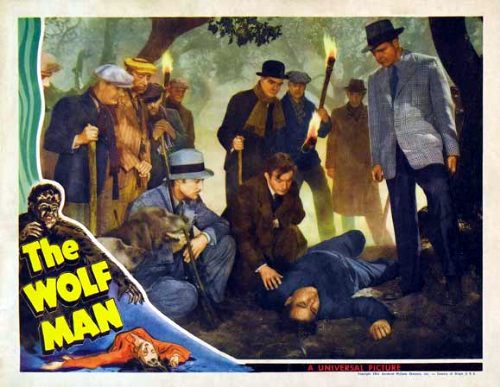 Meanwhile, behind the scenes……. Just a little off the top, please.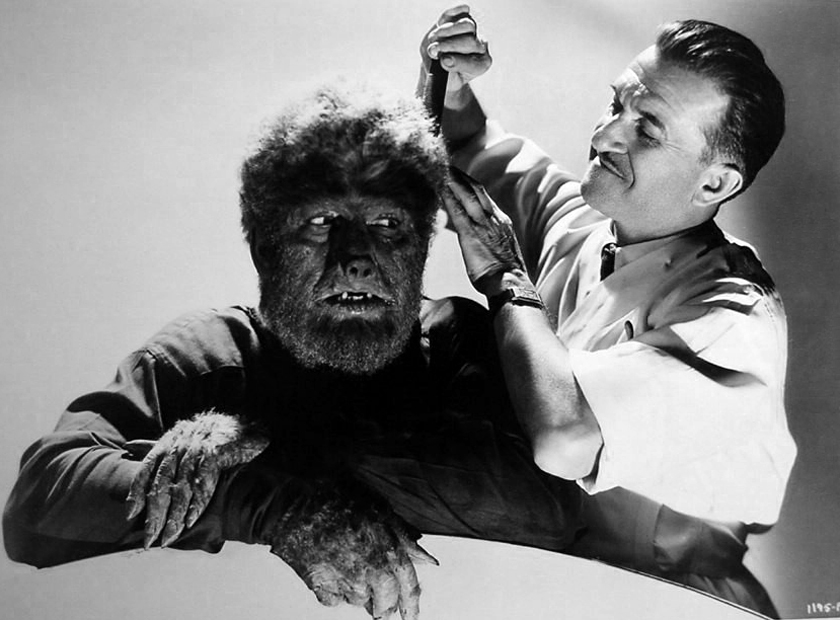 Chaney in make-up. Gotta love it!  I remember feeling that way (are we done yet?) while in hours of make-up for Troll 2.    😀

 I have a feeling he was enjoying this approach muuuuuuch more!  😉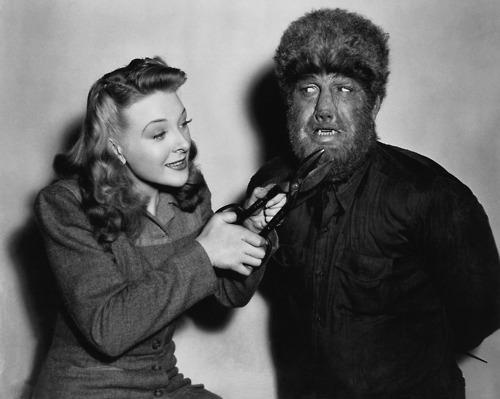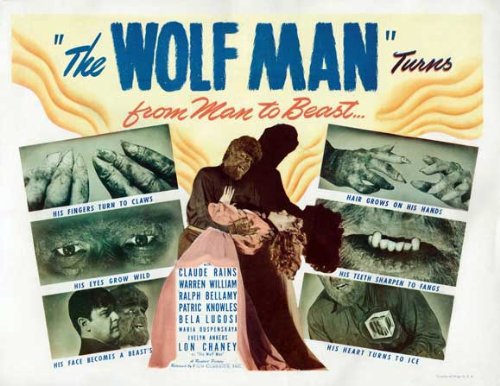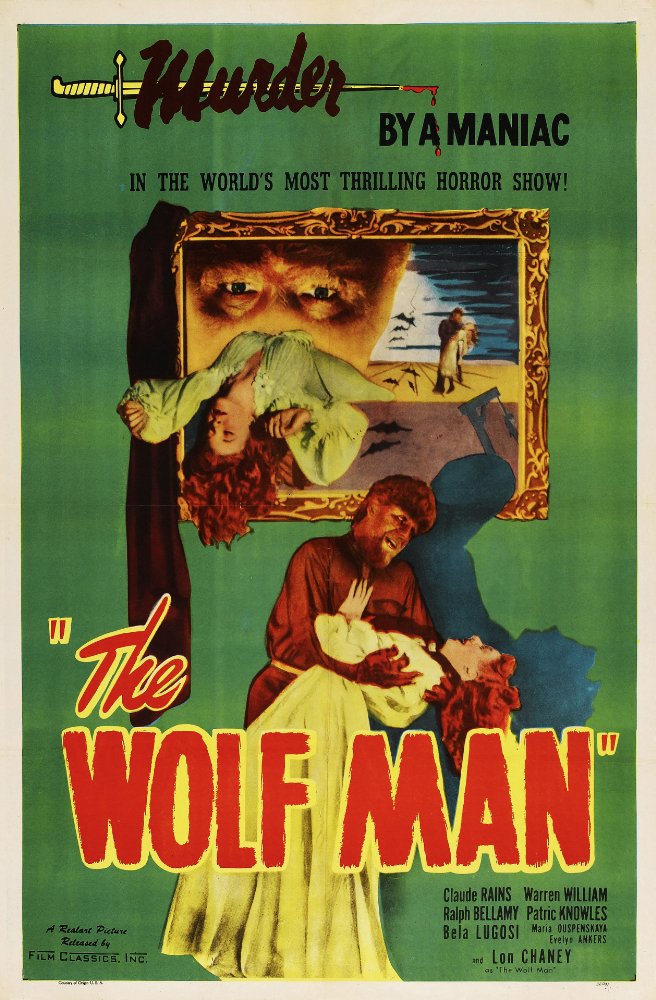 Director: George Waggner  Writer: 
Curt Siodmak
(original screenplay), by Universal
You can enjoy watching The Wolf Man after howling at the moon or any time on Netflix.    Enjoy!
What's your favorite movie to watch when the moon is full?  I'll be doing more wolfie movie reviews durning upcoming full moons!
For more of my fave films, I hope you'll stay in touch, connect and Subscribe!
Thanks much ♥ ~ Deba Do