RIDDLE:  WHAT SUCKS BUT DOESN'T SUCK?
Vacmaster!  This awesome hepa vac doesn't suck…cause it really does suck!  😉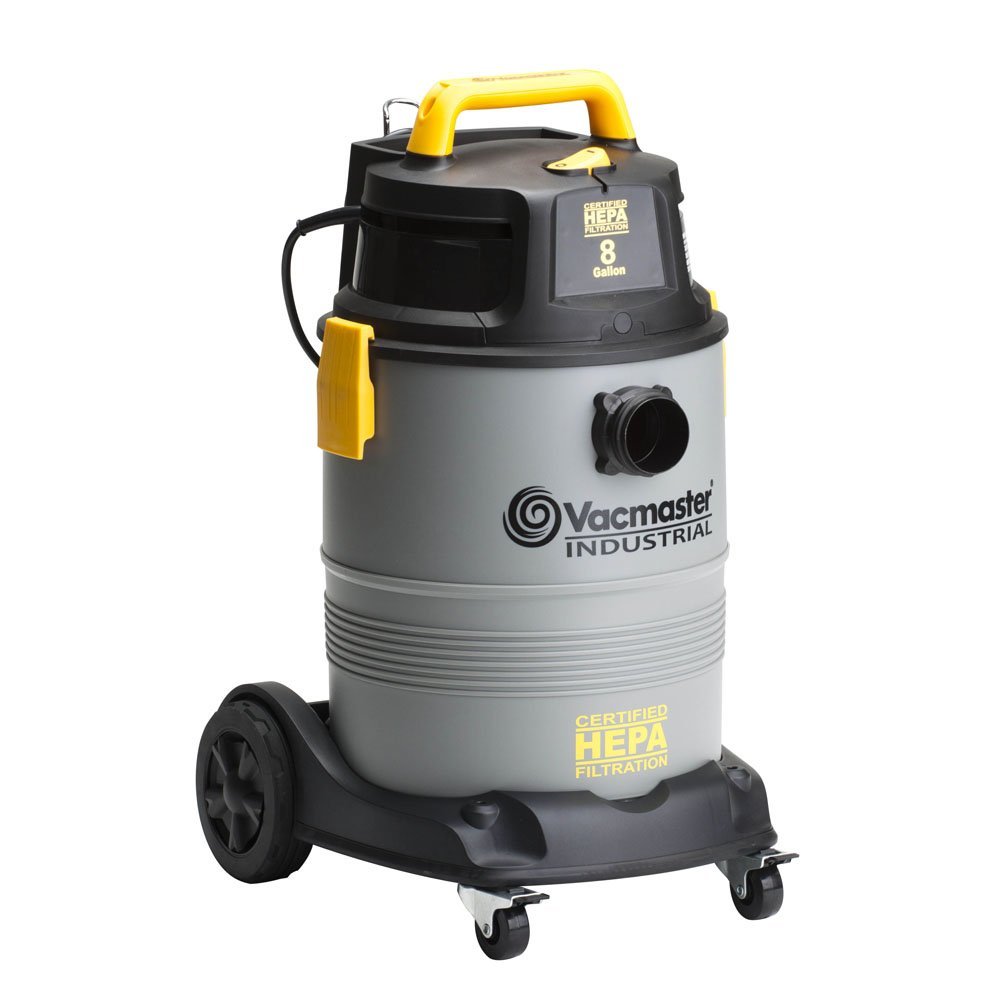 Ha Ha.  Okay, I know it's an ancient joke, but couldn't help myself cause it's so true!  This naughty-micron-munching monster sucks and sucks then suuuuuuucks some more.    It seemed never-ending while doing my extensive disgusting, moldy renovation.  It's such a breeze to use that I actually enjoyed the job!   It easily picked up anything in its path – nails, screws, small chunks of wood, wall board, sawdust & fine drywall mud powder (usually quite toxic) – and never clogged, lost its strong suction or leaked any contents.
The canister moves around very easily.  My old shop vac was big and bulky, whereas this is the perfect manageable size and still does the job.  My son and I especially love the long very flexible hose and the tools are great.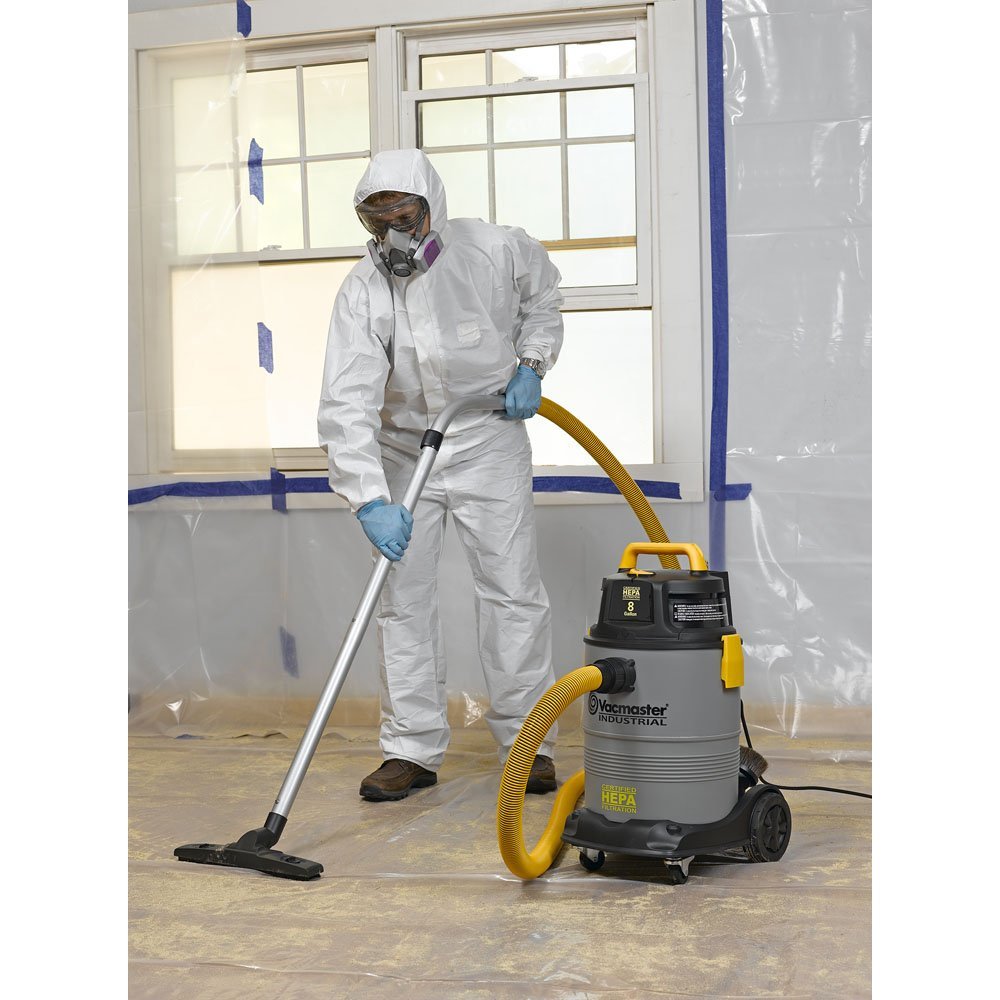 MOST IMPORTANT – SAFETY FIRST!
When I began searching for a vacuum for my cleanup (and believe me, I searched plenty) I knew I needed the best hepa available.   I've had many regular hepa vacs, but this one is special and so worthwhile.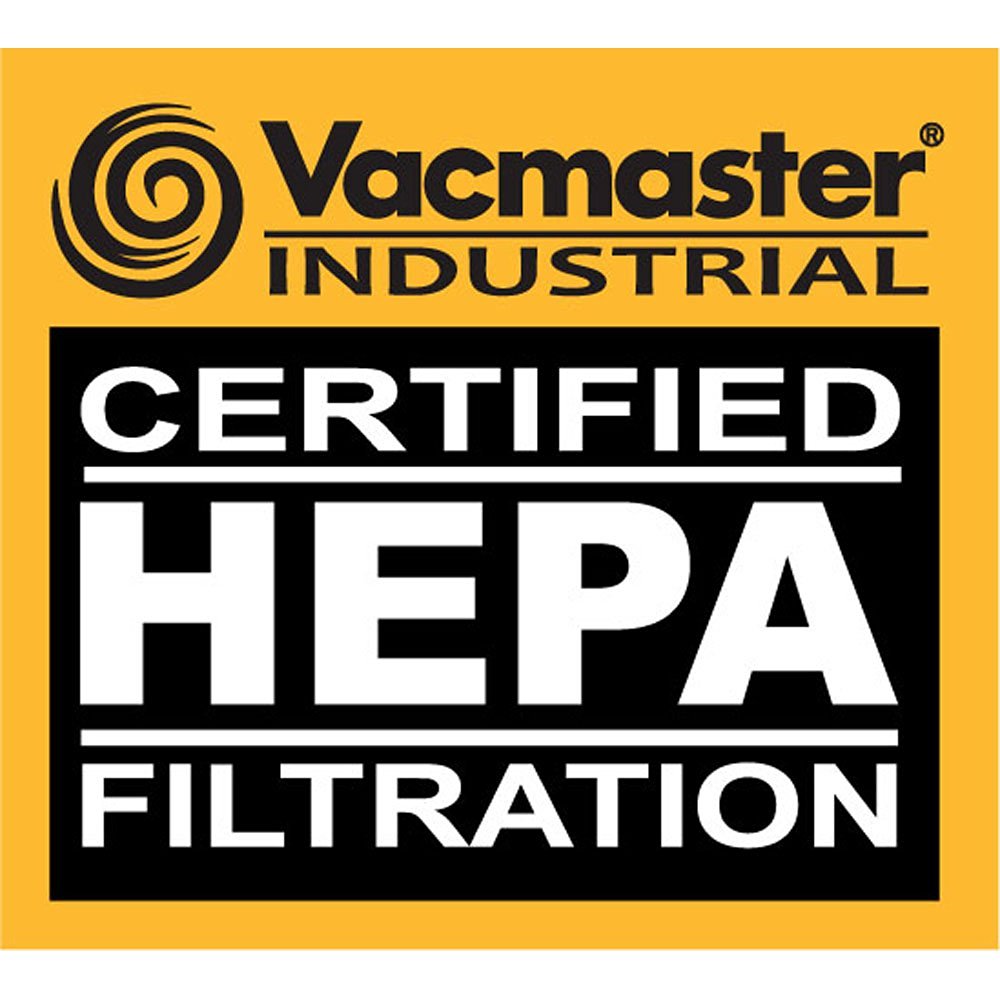 The hoses on the others would shrink up when in use making for a very short stretch.  and were eventually  compromised as I'd see stuff  floating back out into the room.   Blech!
I truly feel safe and protected from the 'bad stuff' with this Vacmaster.   After each use I like to wipe down the tools thoroughly with my fave non-toxic mold cleaner, Concrobium.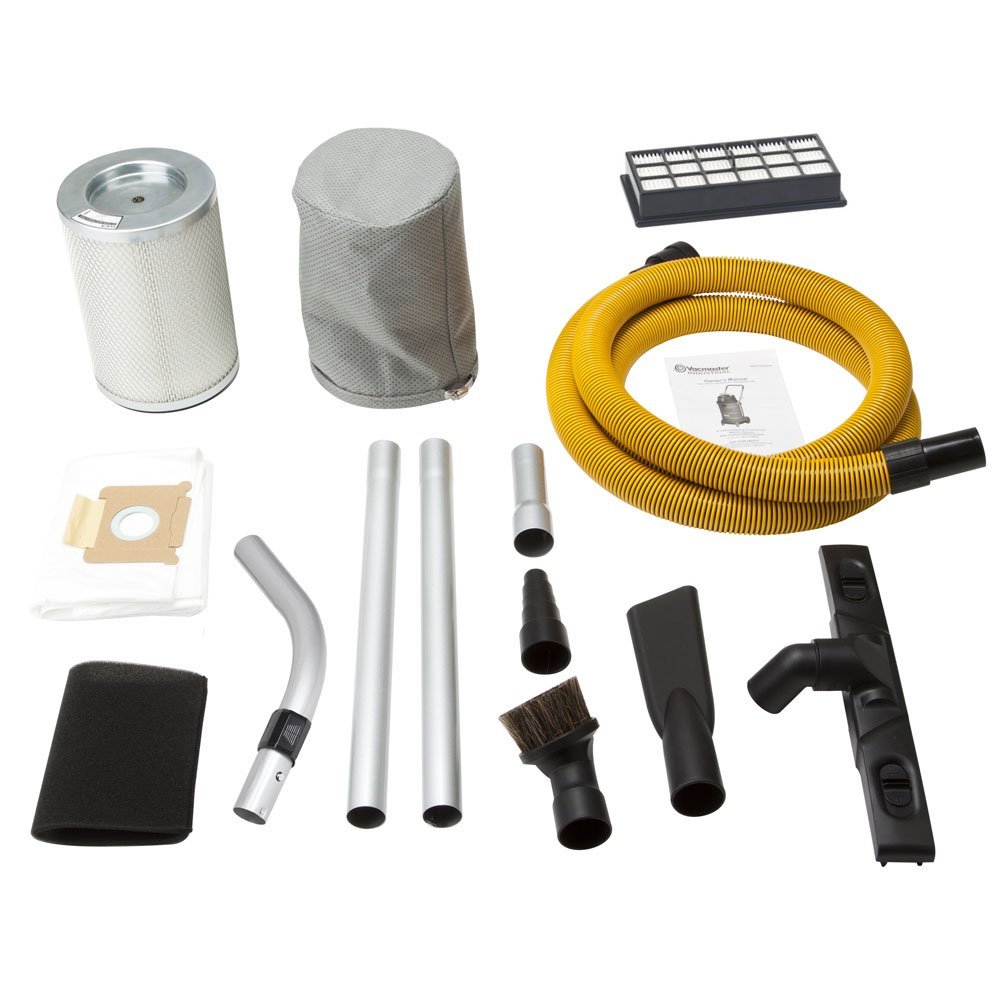 SANDING TIP!

When sanding nail holes or wherever I could, I'd hold up my handy-dandy vacuum tool to keep dust at bay and out of my face!  (I do always wear a mask while working, but still.)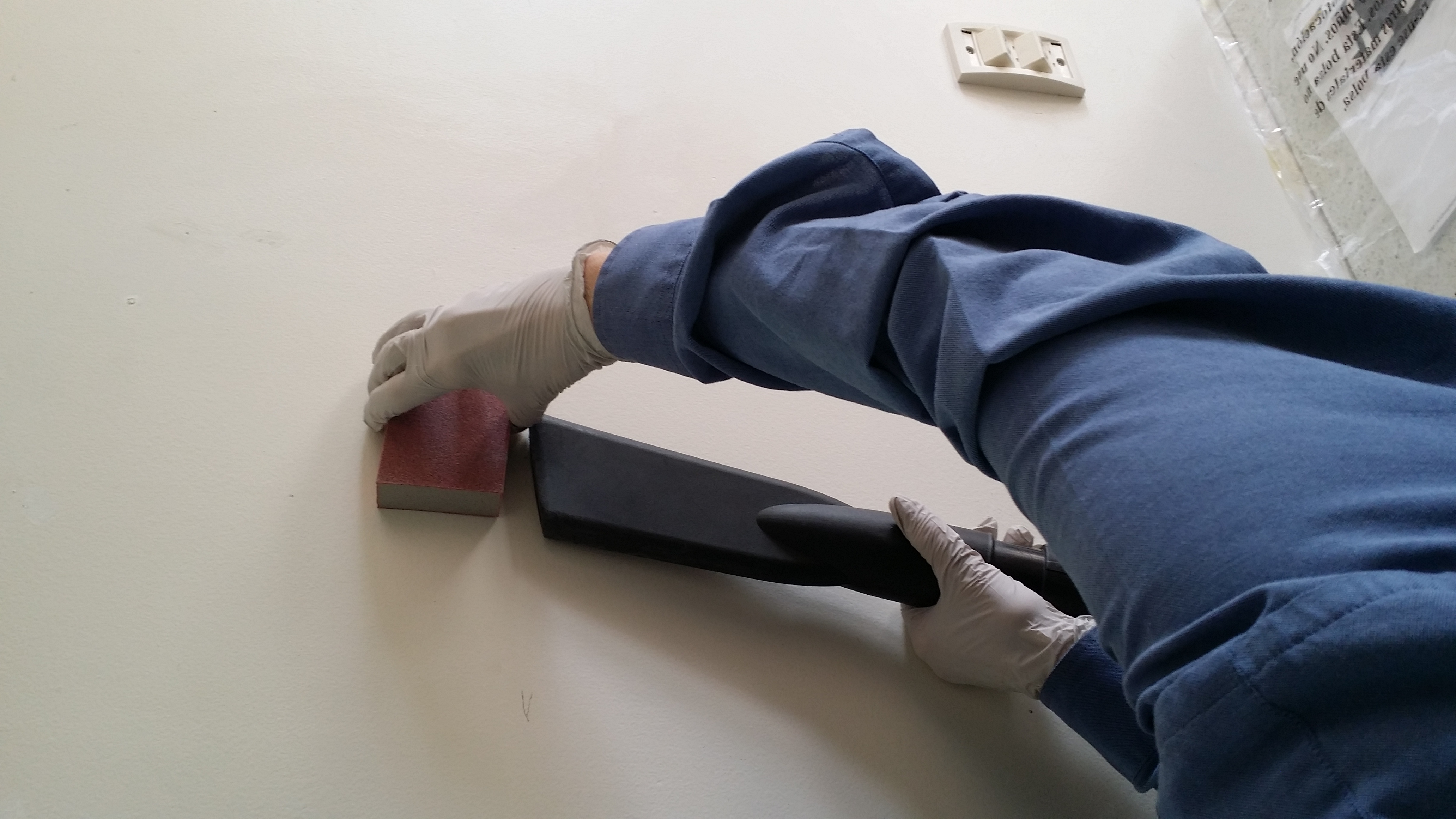 Vacmaster 8 Gallon HEPA Vac with 2 Stage Motor
8 Gal. Crushproof Polypropylene Tank, Certified HEPA System (99.97% efficient on .3 microns)

2-Stage Industrial Motor, Max Waterlift 106 In., Max CFM 125 @ 2-1/2 In. Orifice, Heavy Duty Metal Casters

Microfiber Pre-Filter, Foam Filter Sleeve, HEPA Material Exhaust Filter, High-Efficiency Fine-Dust Collection Bag  

Woo – hoo!

10 Ft. x 1-1/2 In. Crushproof Industrial Hose, 30 Ft. Cord with Lighted Plug – Love this, so helpful!

1 Year Warranty
The Vacmaster Industrial 8 Gallon Wet/Dry Vac is a certified HEPA system and has an ultra quiet (true!) 2-stage industrial motor. It features 4 levels of filtration inlcuding a HEPA cartridge filter, microfiber pre-filter, high-efficiency fine dust filter bag with closure flap, and an exhaust filter–all for HEPA compliance. To qualify as a HEPA system, a unit must capture and retain 99.97% of all contaminants down to 0.3 micron in particle size. In independent tests, the Vacmaster Industrial VK811PH showed an efficiency of 99.996% in the 0.3 micron particle size range, meeting and exceeding the HEPA efficiency requirements set by the United States Environmental Protection Agency (EPA) and required under the Renovation, Repair, and Painting (RRP) Program. This commercial vac also comes with a lighted plug, crushproof industrial hose, and foam filter sleeve for picking-up liquid materials–all at an affordable price.
I'm excited to continue
using my
Vacmaster
in my garage, yard and wherever I need it.  
Vacmaster
has supplied me with fresh new hepa supplies, so I'm good to go.  Yay!
*What I've talked about and recommended is from what I've learned from my own research and my own experience.  I urge you to also search things out and take my recommendations at your own discretion for your your individual cleanup safety.
Mold remediation is serious business.  It's good if you can afford going professional (expensive!), but if you are like me and doing it DIY, you may consider checking out the mold remediation EPA guide.
Please Subscribe and See What's Next!  Thank you so kindly.  ♥ ~ Deborah
Please let me know your thoughts in the comment box below!   
SHARING is CARING.    I hope you will consider letting your friends know on your social media.  🙂
Save
Save
Save