WIN!  CUSTOM CRAFTED SKULL 'N' BONES!  ? Value: $150, by renowned artisan, John Cottam.
A beautiful work of art that can be brandished on Halloween and be equally at home on a shelf in your own 'unique' home decor!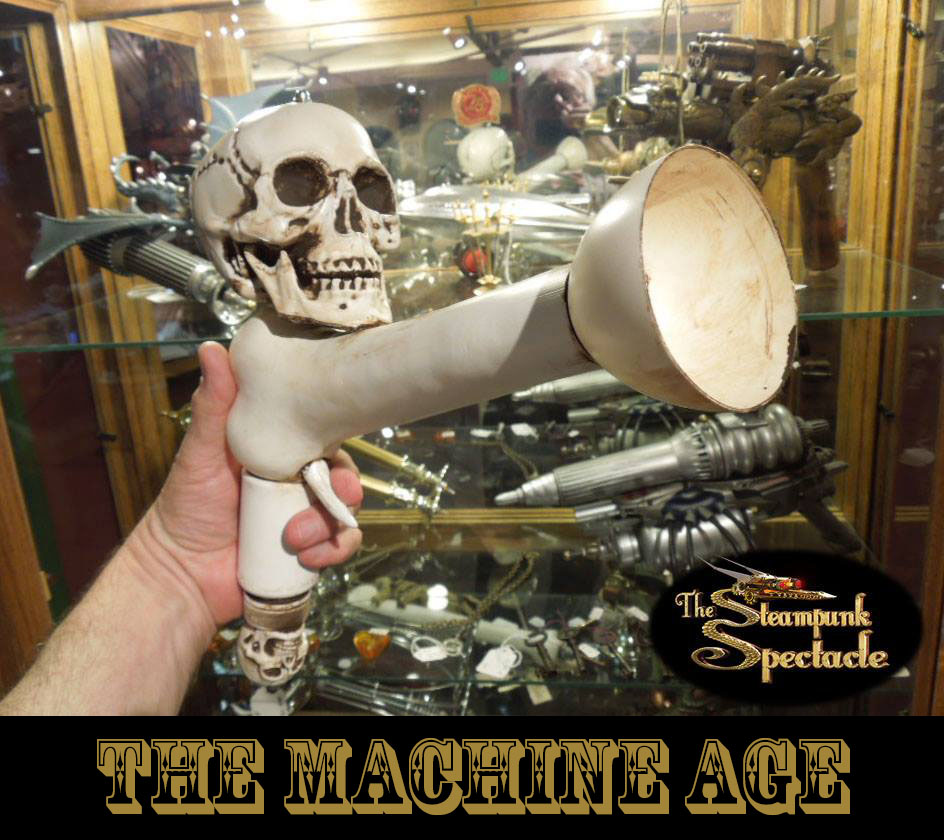 Small skull on bottom.  He's excited to live with you!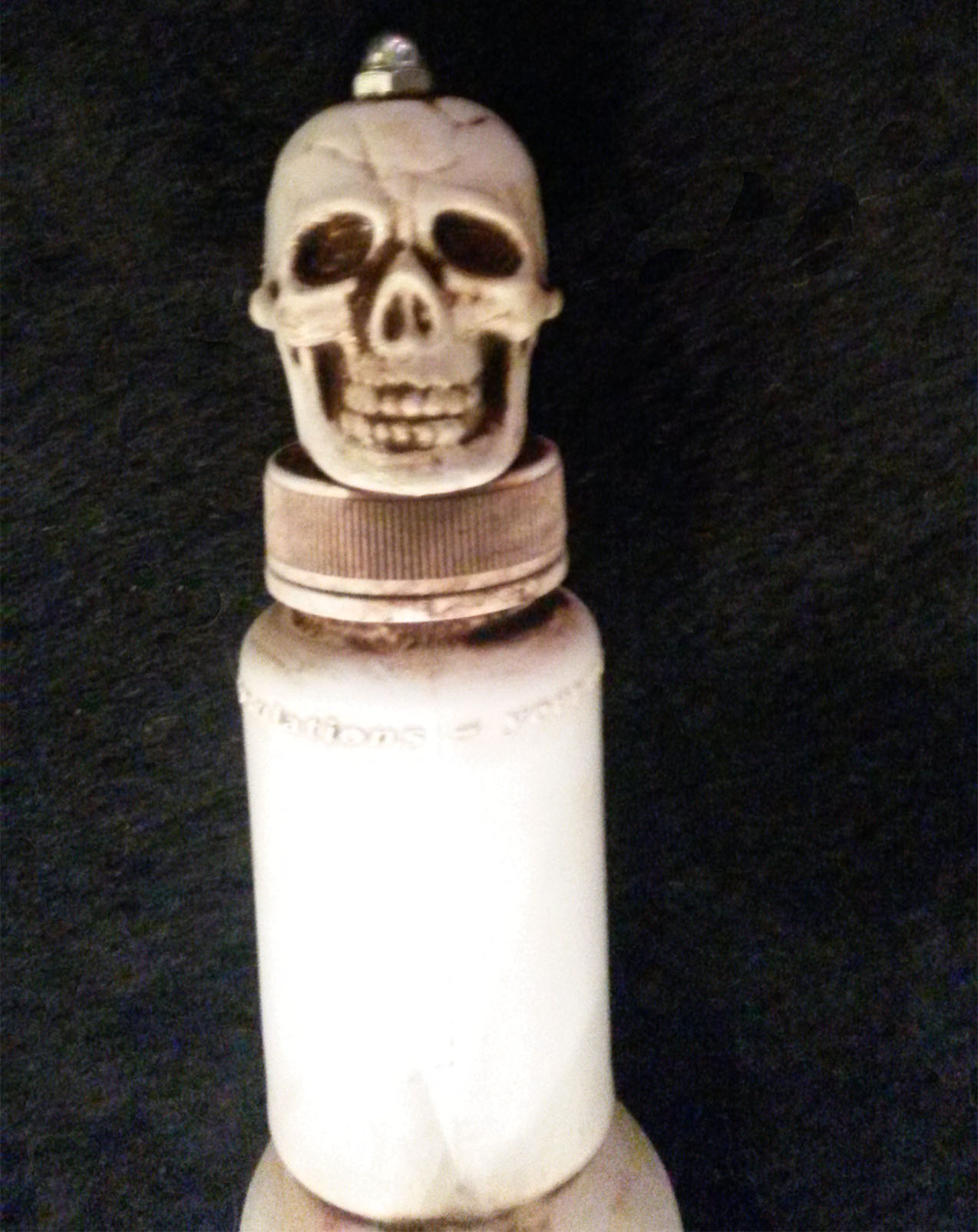 This beautiful piece has been hand-crafted and painted, signed & dated by John Cottam aka Professor Julian Raintree! John is known for commissioned pieces he crafted for ELVIS, Elton John and many other celebrities, including his latest for John Oates of the Hall of Fame winners, Hall and Oates.
Professor Raintree with his creation, Frankie, surrounded by many of his other creations in his store, The Machine AGE ~ Salt Lake City ~ Trolley Square.  His creations are also found on his facebook page (which I created and run), The Steampunk Spectacle  (see below), and on his ebay page.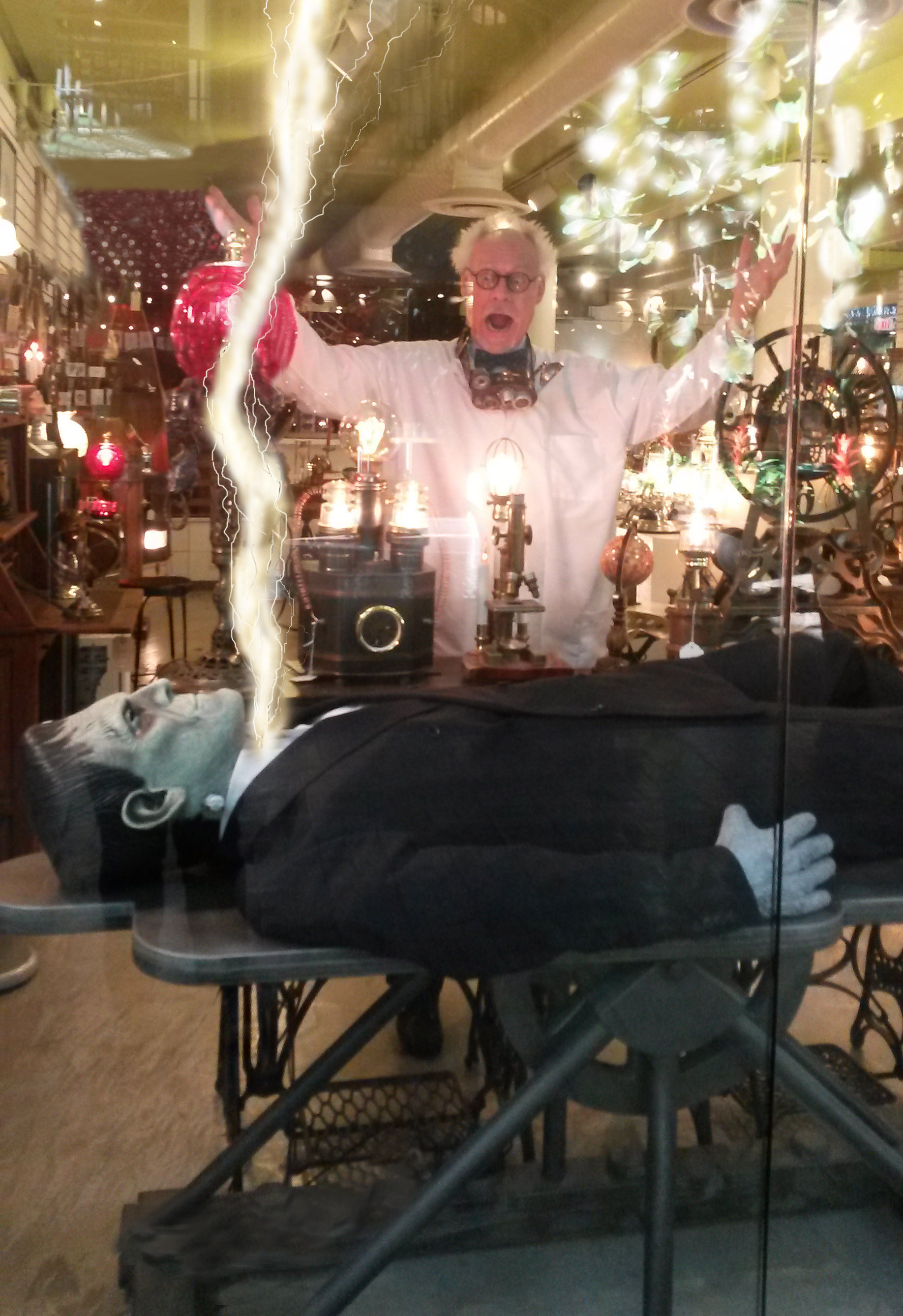 John rarely does giveaways, so this is a real treat!  🙂  I'm also throwing in a Popcorn bag SIGNED WITH  A PERSONAL MESSAGE from yours truly, Creedence, "Troll 2" Queen.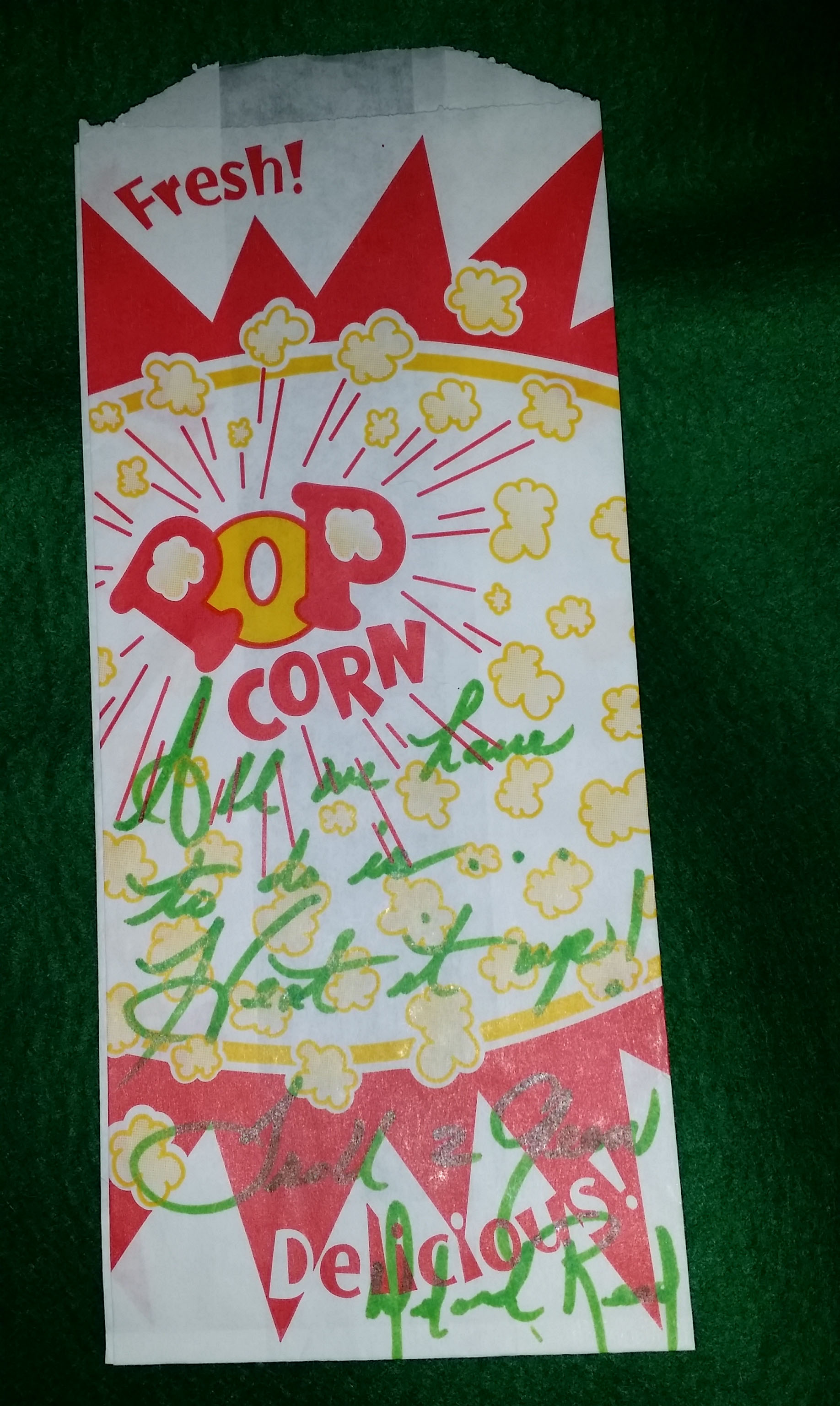 RULES TO WIN SKULL GUN & Signed Popcorn Bag  ~ Be sure to complete ALL 4 🙂
1 – COMMENT with the word SKULL in the Comment Box at bottom of this article.
2 – SUBSCRIBE to this Blog (Right hand column at top under silly bird.)
3 – SHARE this blog contest using any one of the Social Media icons below – Pintrest, FB, Twitter, etc. or simply email a friend! 😀
4 – LIKE the facebook page  The Steampunk Spectacle  – THE MACHINE AGE
We will conduct an independent DRAWING on Saturday Night – through the night to morning – to be announced Sunday afternoon,  Oct 16.
*    *    *    *
Thanks much, my dear Ghoulie Friends!  ♥  Good Luck!  😀  Deborah, your "Troll 2" Queen
**********
We have a winner!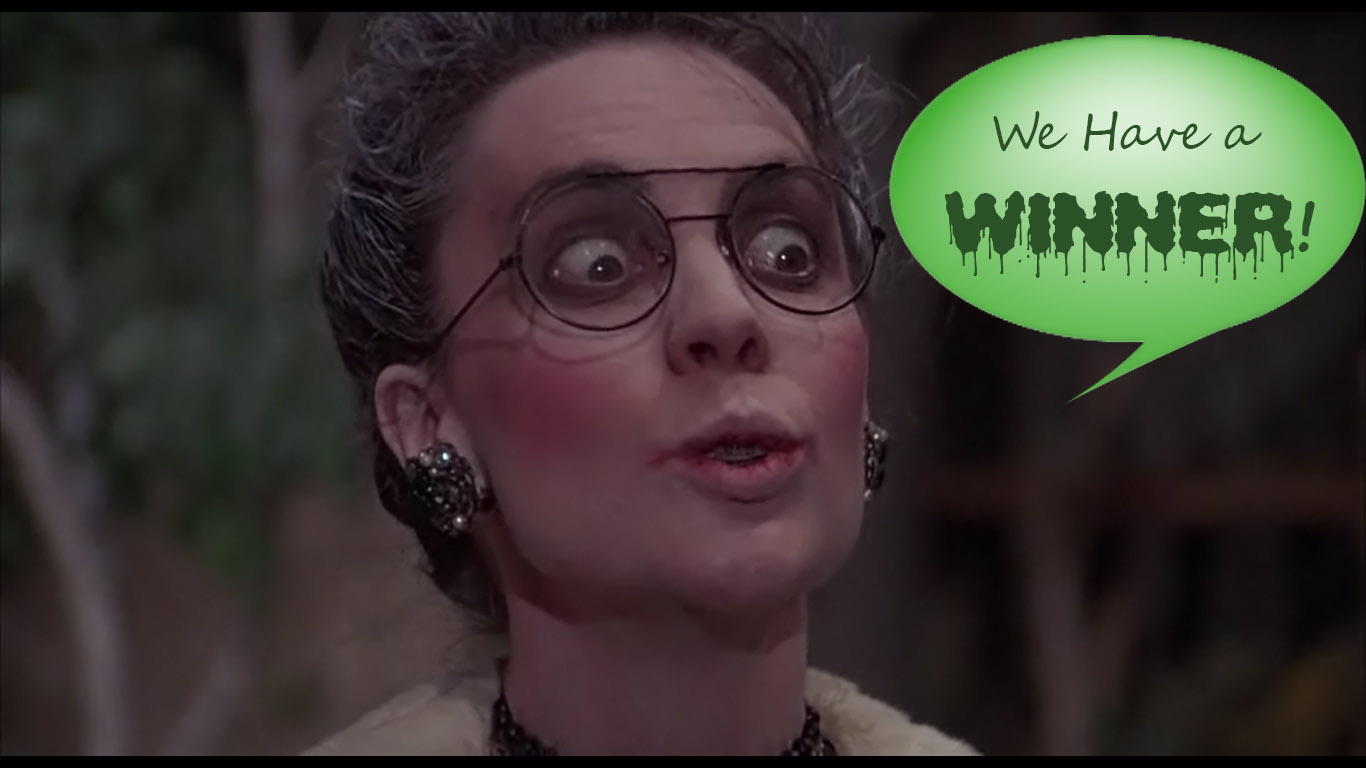 Cool Congrats to Kent Lewin!   Yay!
Please message me on my Facebook page and I will get your information.  😀
Thanks ALL for entering and spending some time with us!
~ With Halloween happiness, Professor Raintree & yours truly, Deborah ~ Troll 2 Queen
Be sure to check out more of the Professor's creations on his FB page!  The Steampunk Spectacle