THAT SNEAKY FLOATING MOLD… What To Do?
Things are coming along with my remodel!  But during the whole ordeal from remediation and now to the remodel phase, mold has been the big issue for me.  From the beginning I have been relegated to just a few rooms with a zipper door to the back of the house.  My son, who has helped me and I did everything we could DIY Style to rid my home of the mold with every precaution we could.  Read more on My DIY Mold Remediation Story.
I'm still living behind my zipper door and we still wear masks in the rest of the house.  But after this one being up over a year, it's been taped and re-taped, so 'stuff' is going to find a way in!  Whoops.  Gotta tape that upper corner again! 😉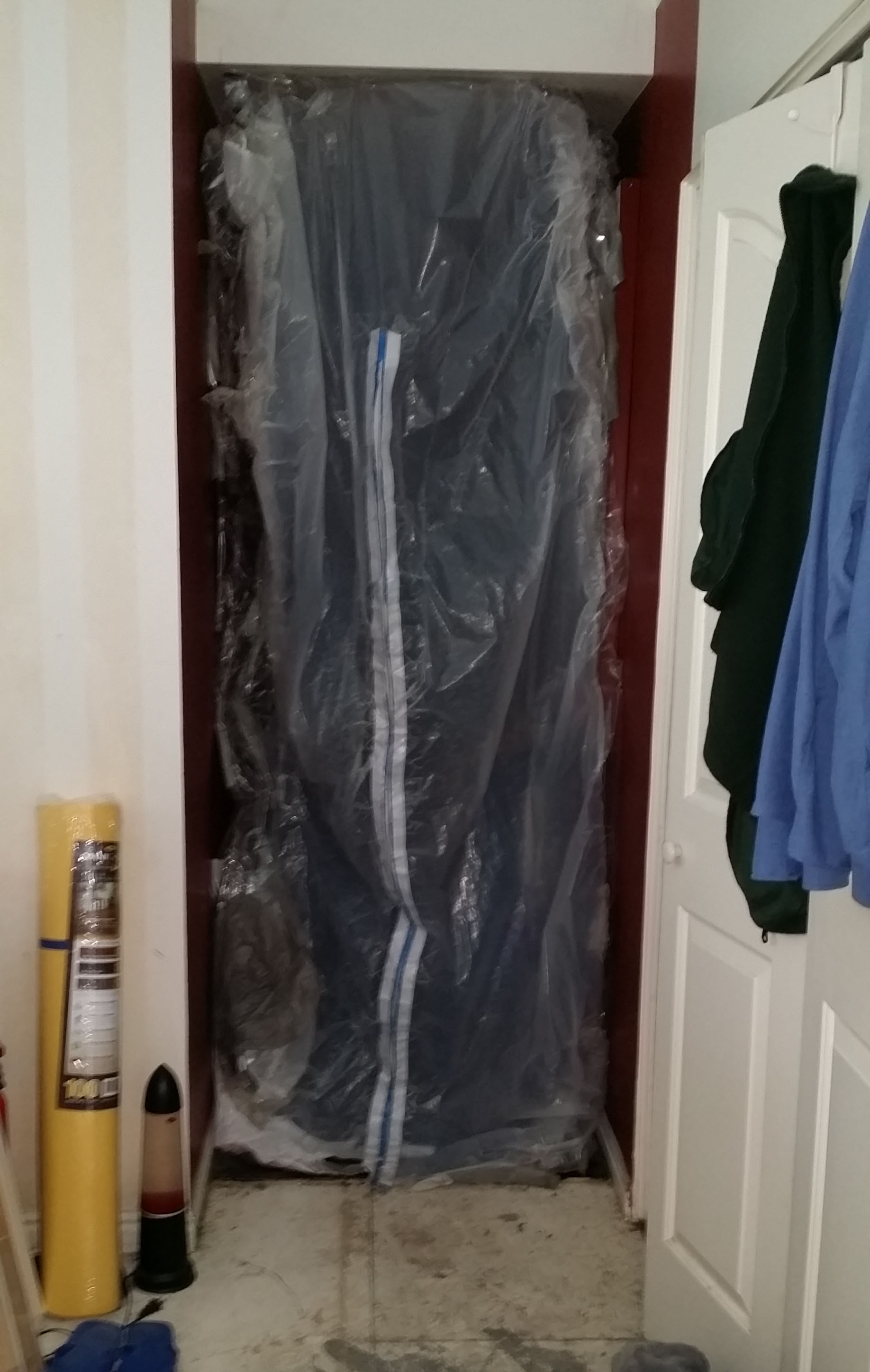 I have used various air cleaners/scrubbers, but I wanted one that is both attractive and truly takes care of those nasty microorganisms that are inevitably let loose and 'take wing' and go flying as we disturb them while putting in the kitchen and floors, etc.!  When free, I've worried they can't help but sneak beyond zipper door into the office and bedroom area.  🙁
I decided to find the best portable purifier for these areas which I can later move into my new clean environment after things settle down!
MY USUAL HOMEWORK
So I got on the internet and on the phone.  I was excited to discover airocide, then thrilled to be given one to try.

It's sleek, contemporary and gorgeous!   Right now it looks fun in my son's  Studio Office….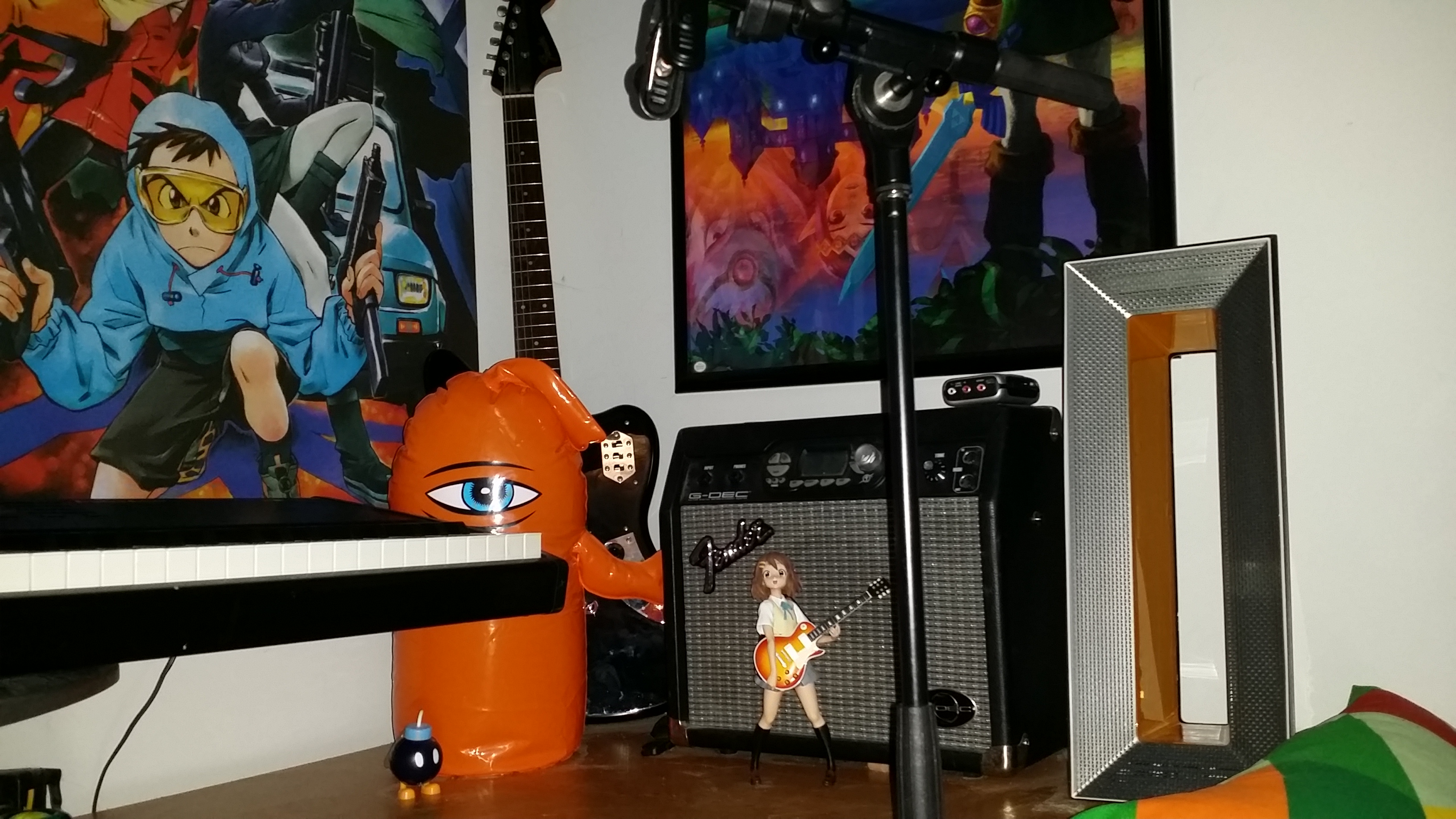 Coming up, it will be beautiful in my new modern eclectic family room and kitchen setting!   I'll post those pics when that happens – very soon!
But is it Both Beautiful AND Effective?
I have had this baby for a year now, and I can say from my own experience, YES IT DOES!
I definitely notice the difference when I have turned it off for a time.  It is a sound studio, and though the noise level is not bothersome at all to me (much less than others I've used), it is of course necessary to turn off at times to do sound work.  Wow.  My sniffer can tell the difference.  It has a wide range and would cover my other office and bedroom, but wanting the remodel dust to stay away,  even with the zipper door, I keep these doors closed, so sometimes I move the airocide around.  My cats are relegated to my bedroom with the cat box in my bathroom and WOW again.  Amazing in there!  The odor difference in the various rooms when the airocide isn't present, is very apparent!  But it's not just what my sniffer smells… It's my sniffer not sniffling & sneezing! 
The company mentions dust and I will say there is still dust on the furniture – perhaps the build up is not as quick, but what it zaps and kills, is what I care about.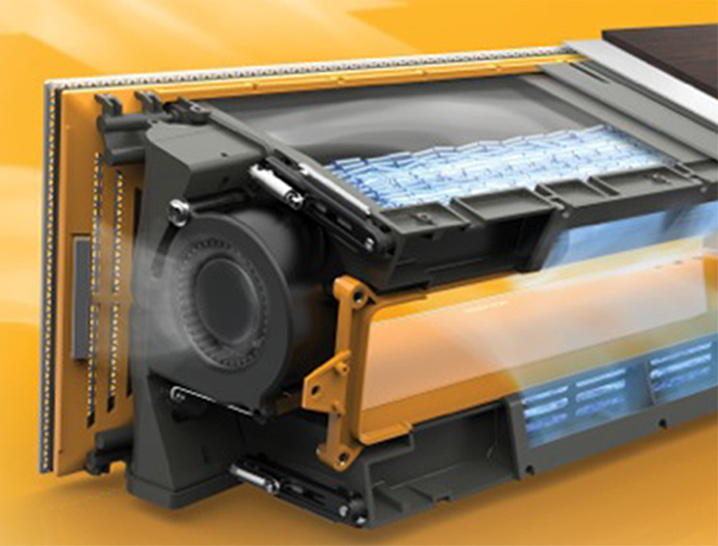 I Was Worried
In my research I would see some brands that sound good, but digging deeper, found they actually emit ozones.  Not good for the lungs! No problem here!  It was also very important my air purifier removes VOC's (very important to me with my new construction).  Yay!  Overall, I am so happy with my Airocide!
Airocide's Info:  Filterless Air Purification Technology
Eliminates mold, fungi, dust, viruses, bacteria and VOC's – all major allergy triggers

Remove common household odors

Technology developed by NASA and FDA approved

No filters to change or blades to wipe off, ever

Zero ozone emissions

Our unique design sets us apart from traditional air purifiers, not only in the way we look, but in the way we perform. With Airocide, there are never any dirty filters to change. Instead, simply replace the Reaction Chambers once a year. It's easy.
Airocide Cleans the Air 24/7
Air is constantly moving and constantly getting dirty. Airocide is built to run 24/7 and doing so means it's always working to protect you. If you want to see a difference in the way you feel, you must constantly clean the air. So, start by putting Airocide in your bedroom, choose your mode and let Airocide do the rest.
You can find more info on their Website.
Airocide – NASA Technology Air Purifier  ~ You can also find it on Amazon!
Stay Tuned!  My son is putting in the flooring… Getting closer!  Still have some final touches on the kitchen cabinets and need to get all the appliances in!  Woo hoo!  😀
I can't wait to show you how beautiful MY AIROCIDE will be in my NEW DECOR!  STAY TUNED!  😀
Please join me and Subscribe. ( Right hand column at top or scroll down on phone.)
Thanks Everybuddies! ~ Deba Do ♥