THE PERFECT HOLIDAY FARE!
You haven't tasted shortbread until you have tasted my guest, Jean's, "Jeweled Shortbread"!  Perfect for Holiday Parties or Gifts!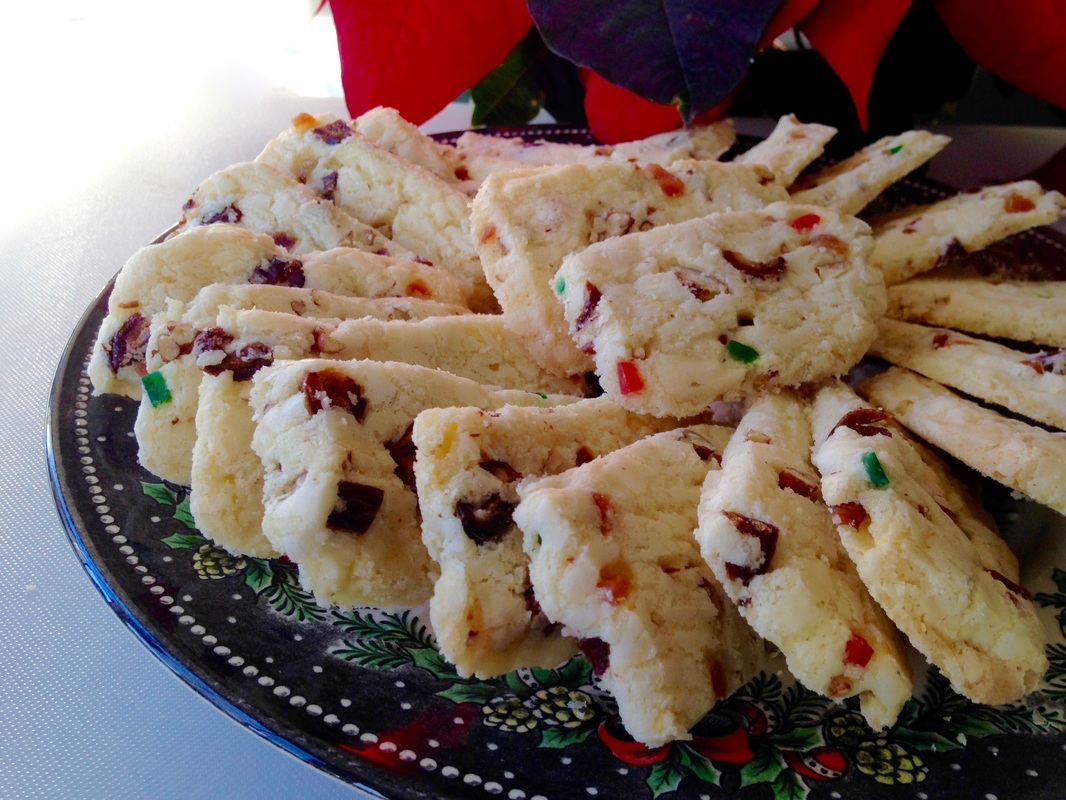 Having not had a kitchen after my flood for several years now, I am SO looking forward to getting back into my new one to whip up tasty, healthful meals and treats, when the remodel is completed.  It's almost there!  😀
In the meantime, I have some wonderful Guest Bloggers to share fabulous dishes, beginning with Jean, Cuisine Artist~ Extraordinaire!
Guest Cuisine Blogger ~ Jean Broom
Jeweled Shortbread
Grease an 8"x 8" square baking pan  (preferably not glass ) with butter and line with parchment paper leaving an inch or so of extra overhang to help lift out the paper later. The butter will help the paper to stick to the pan. Set aside.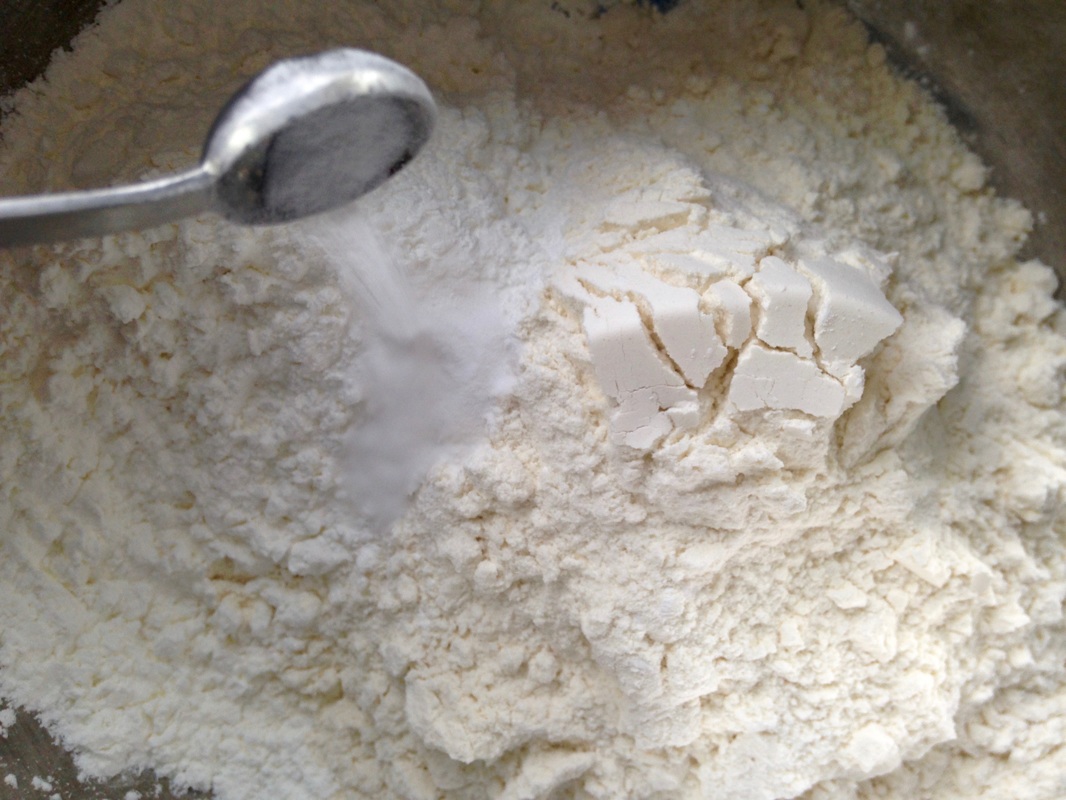 In a medium sized bowl combine:
1 ¾ c. plus 2 tbsp. Unbleached flour
½ c. Plus 2 tbsp. Cornstarch
¼ tsp. Baking soda
Stir with a whisk and set aside.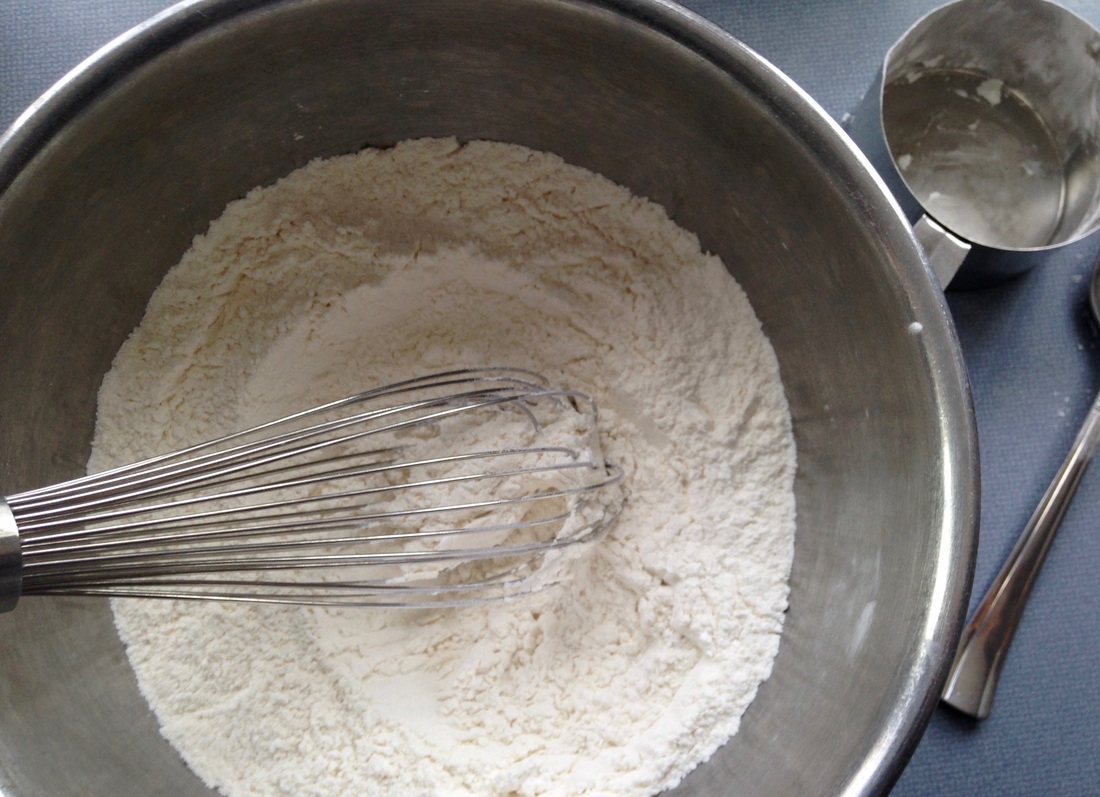 Grease an 8"x 8" square baking pan ( preferably not glass ) with butter and line with parchment paper cutting a slit toward the center of each corner as shown in photo, to help ease it into the pan. Set aside.
In a large mixing bowl beat with electric beaters:
1 ⅓ c. Softened butter
1 ¼ c. Powdered sugar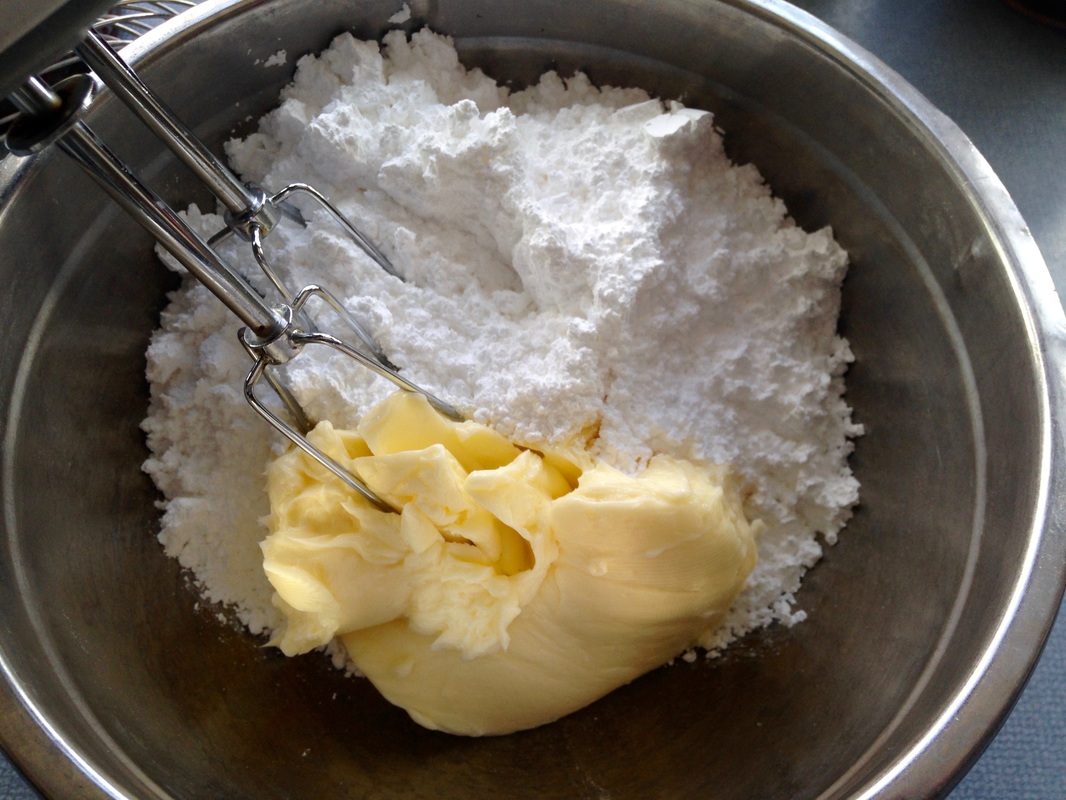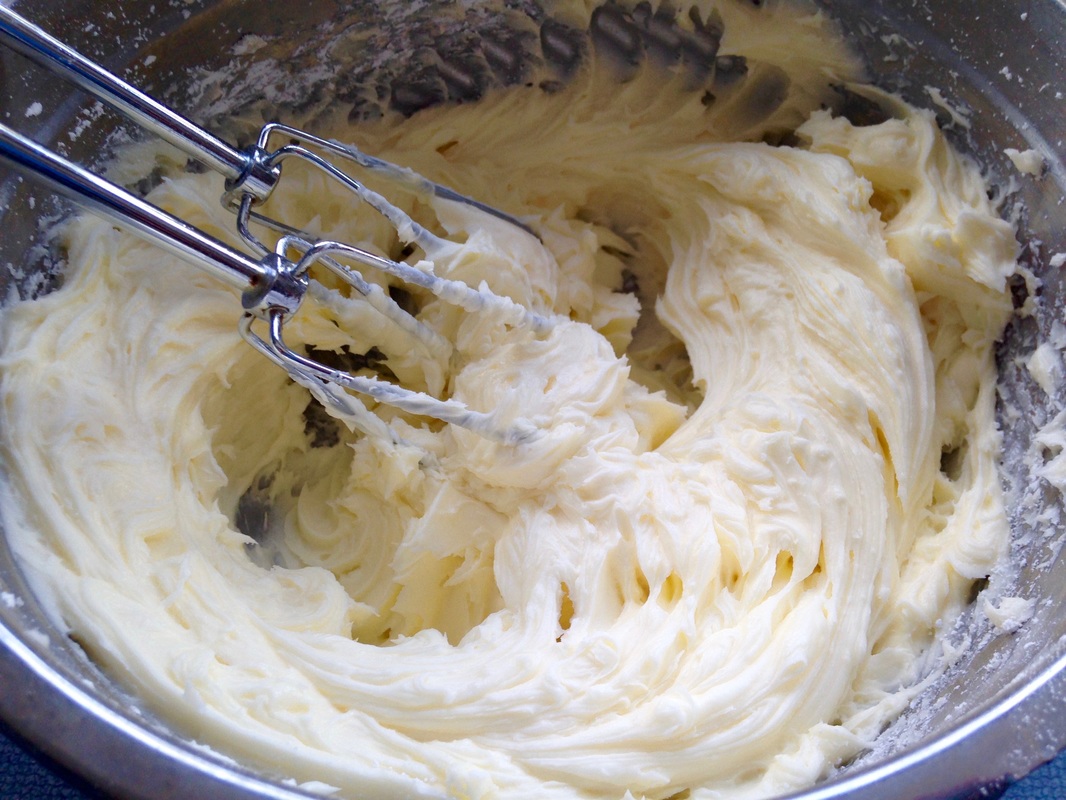 Pour dry ingredients into wet and beat just until combined. Stir in the following ingredients: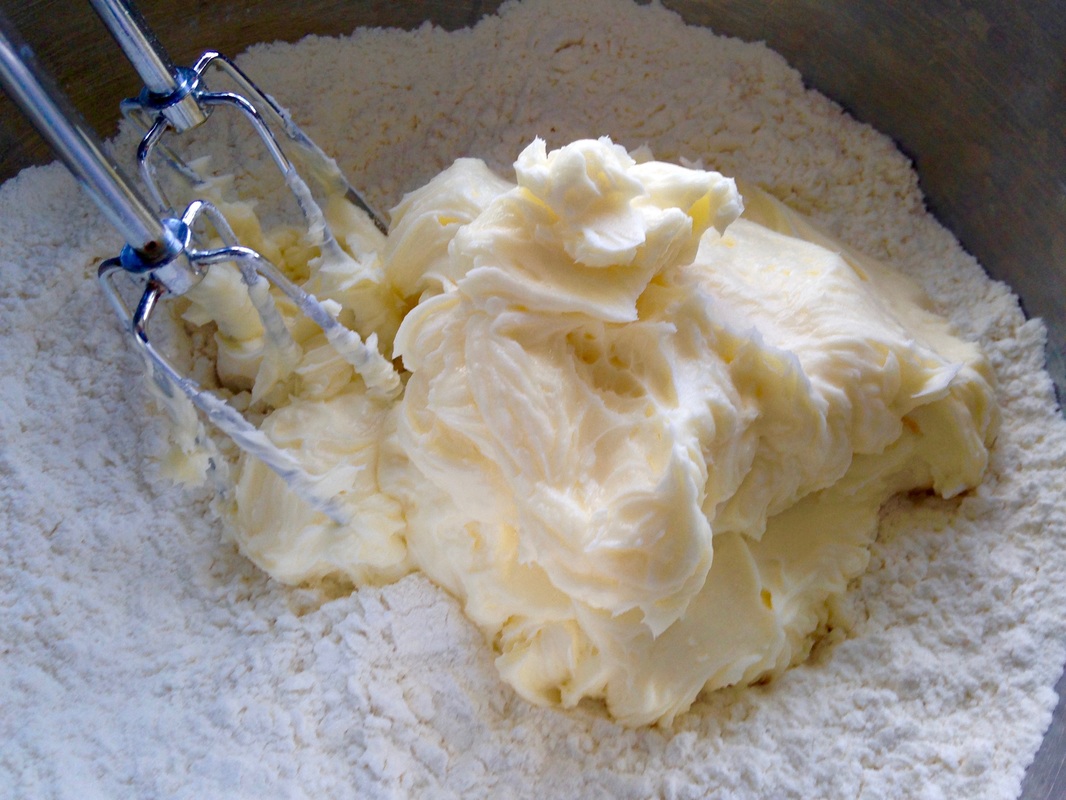 ½ c. Pecans, finely chopped
½ c. Dates, pits removed, chopped finely
¼  c. Fruit cake mix ( candied fruit )*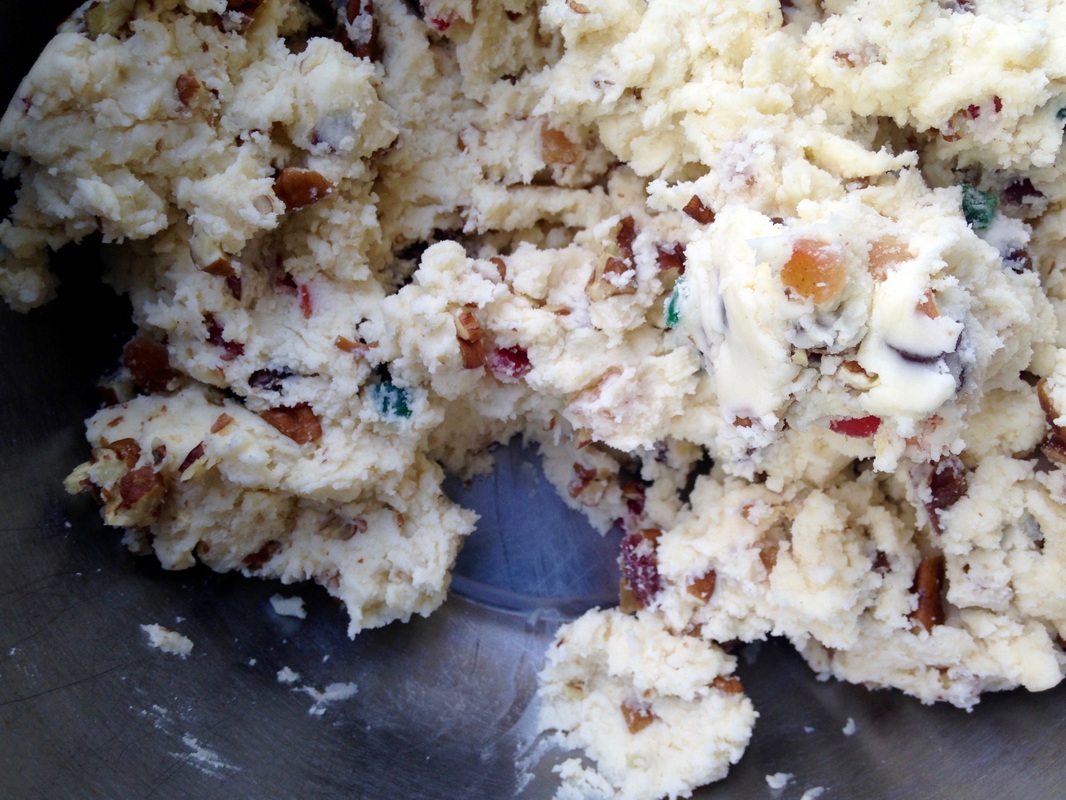 Spoon the batter into the parchment lined baking pan and smooth with a large spoon that has been dipped into very hot water. Chill the cookies in the fridge until firm, at least one hour.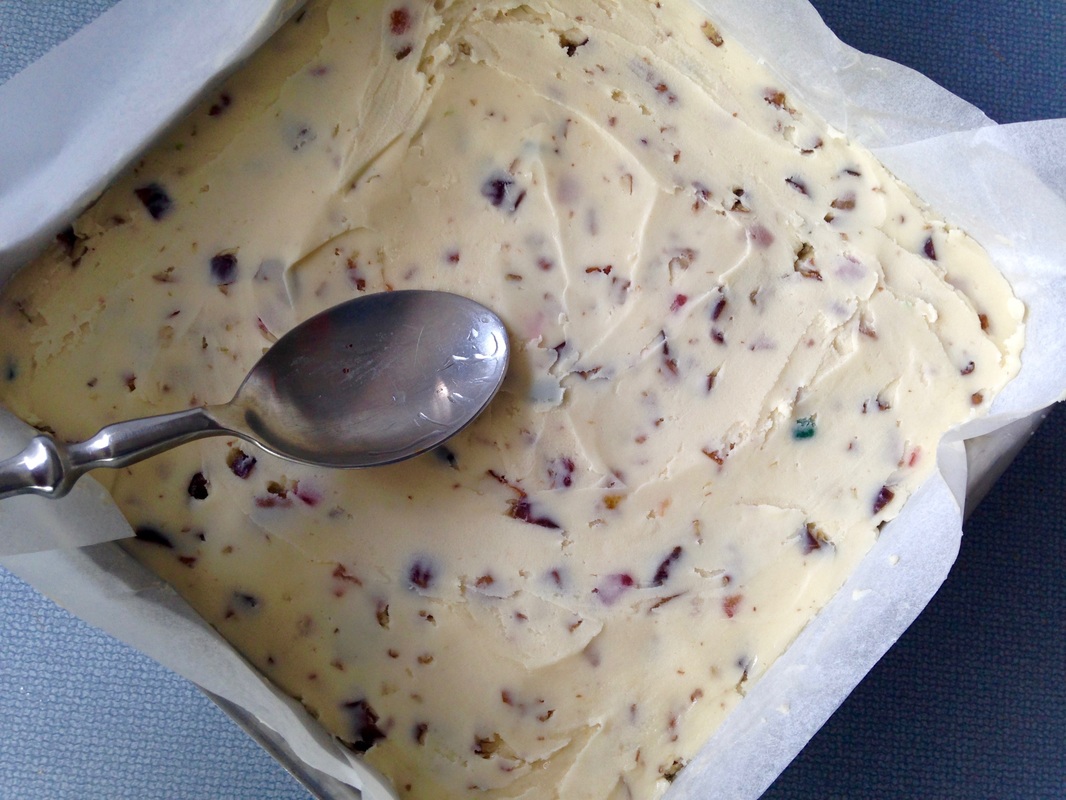 Turn out onto a cutting board lined with wax paper. Cut with a long deep knife into one inch wide strips. Then cutting the other way, cut into two inch lengths. Preheat oven to 325 degrees. Lay the cookies on their sides on a parchment lined cookie sheet and bake for 30 minutes. Cool slightly on pan and then remove to a cooling rack until completely cool. Store in an airtight container until ready to use. They will also freeze well.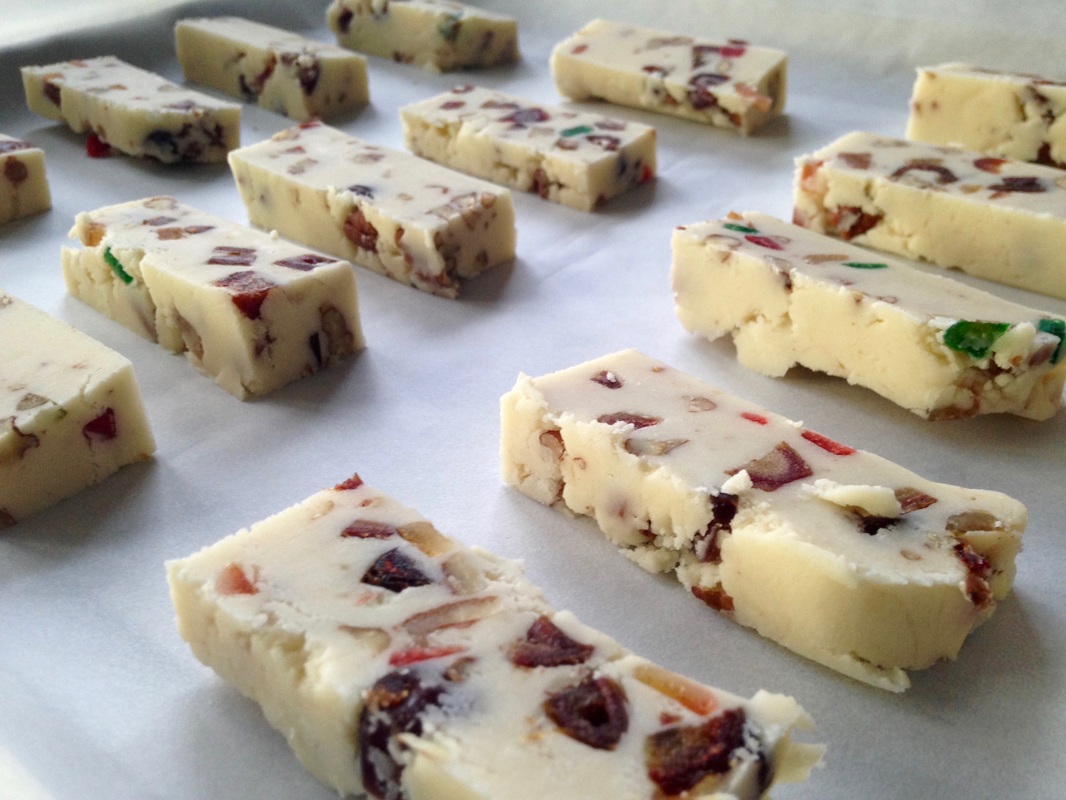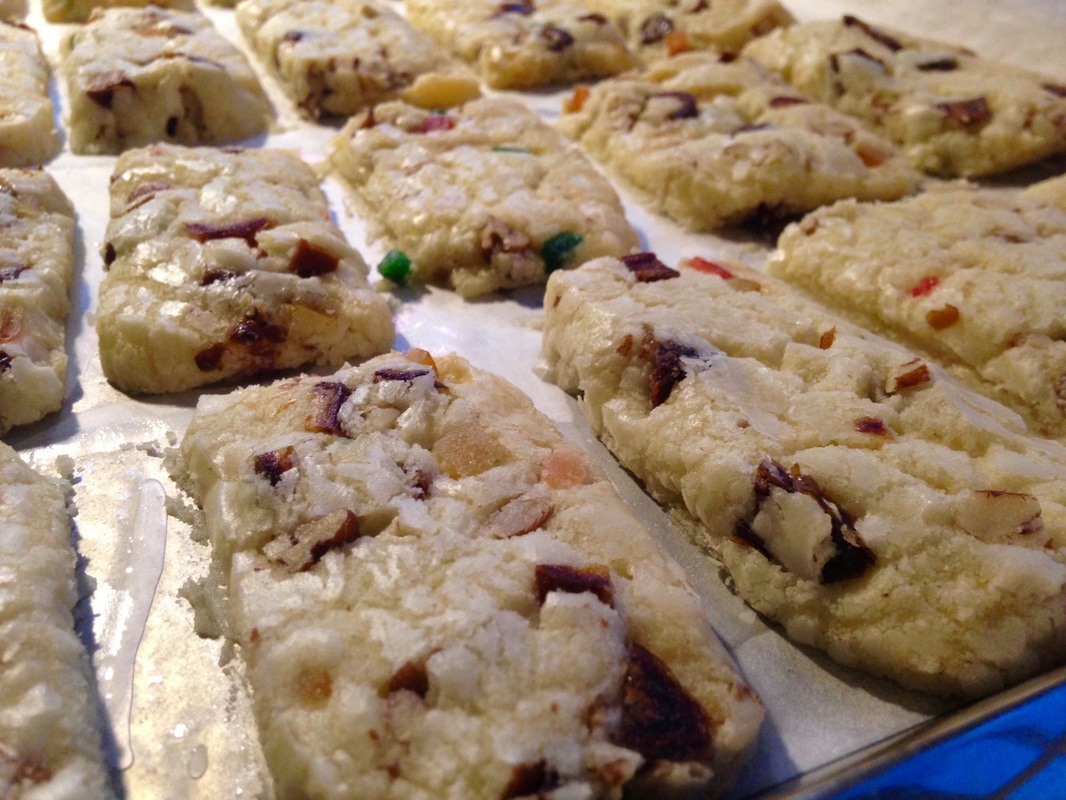 Note: If you are not familiar with shortbread, you're in for a treat. Don't be afraid of the amount of butter in this recipe. this will make almost four dozen cookies. Making them in this 8×8″ pan is deceptive. I am not a huge fan of candied fruit because of the dyes and the preservatives, but this is a minimal amount and gives a beautiful color and texture. If you prefer not to use it, just replace it with some finely chopped dried fruit. Some dried cherries or cranberries would be good. Just make sure you cut them up to keep them small. Also, if you're not a date fan, replace them with currants or chopped figs Filberts would be delicious instead of the pecans. I would toast them first and then chop them. Shortbread is a little more tender than most cookies, and contain much more fat, so if you see some fat seeping out from them during baking, don't worry about that. It will come out fine in the end. They're rich, buttery and delicious.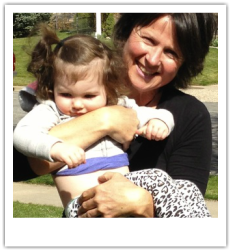 Jean Broom has been developing recipes for most of her life.  With ten children, she has had many eager taste testers!  She is a cooking instructor for Adults and Children at Gregory's Wheatshop in Bountiful, Utah.  You can read more about her, her life and marvelous recipes on her website, THE KITCHEN HOOD.  Enjoy!
I hope you enjoyed my Guest Blogger.  Stayed tuned for future great bloggers and creations coming out of MY OWN NEW KITCHEN!
PLEASE SUBSCRIBE!  (Left column.  On phone, please scroll down.)
I always love your comments! (Below)  ~ Deba Do  ♥