IT'S MY BIRTHDAY!  So in celebration of that and Halloweenie, thought I'd do a Big Giveaway!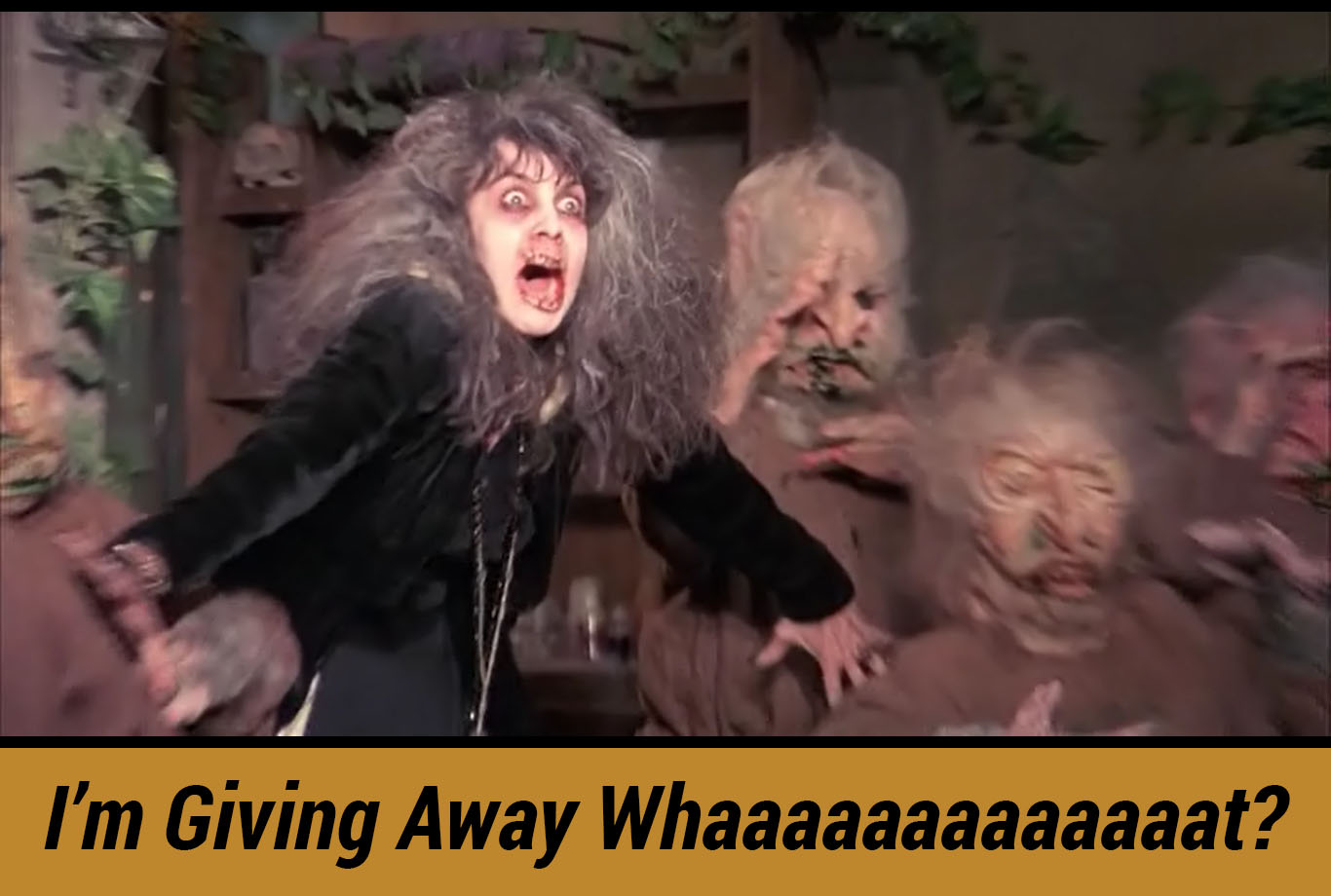 WIN this awesome POSTER by incredible comic artist, Paul Allen, signed by your TROLL 2 Queen!   GUESS WHAT ELSE YOU'LL GET??? (***see down below!)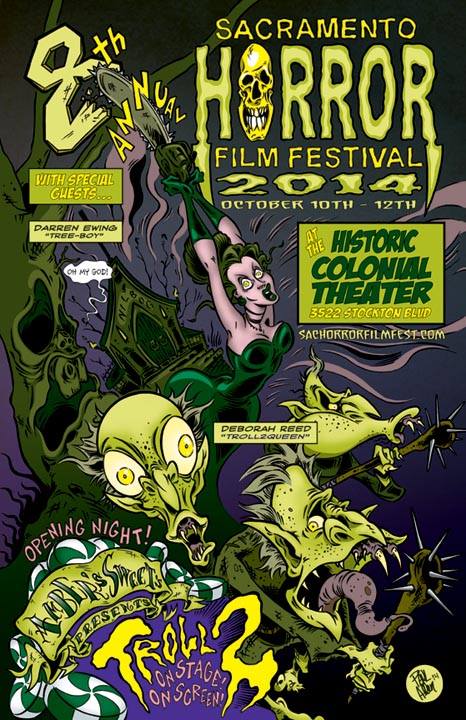 Here is your queen with artist, Paul Allen – Hypno-Skull Comics, at Sacramento Horror Film Festival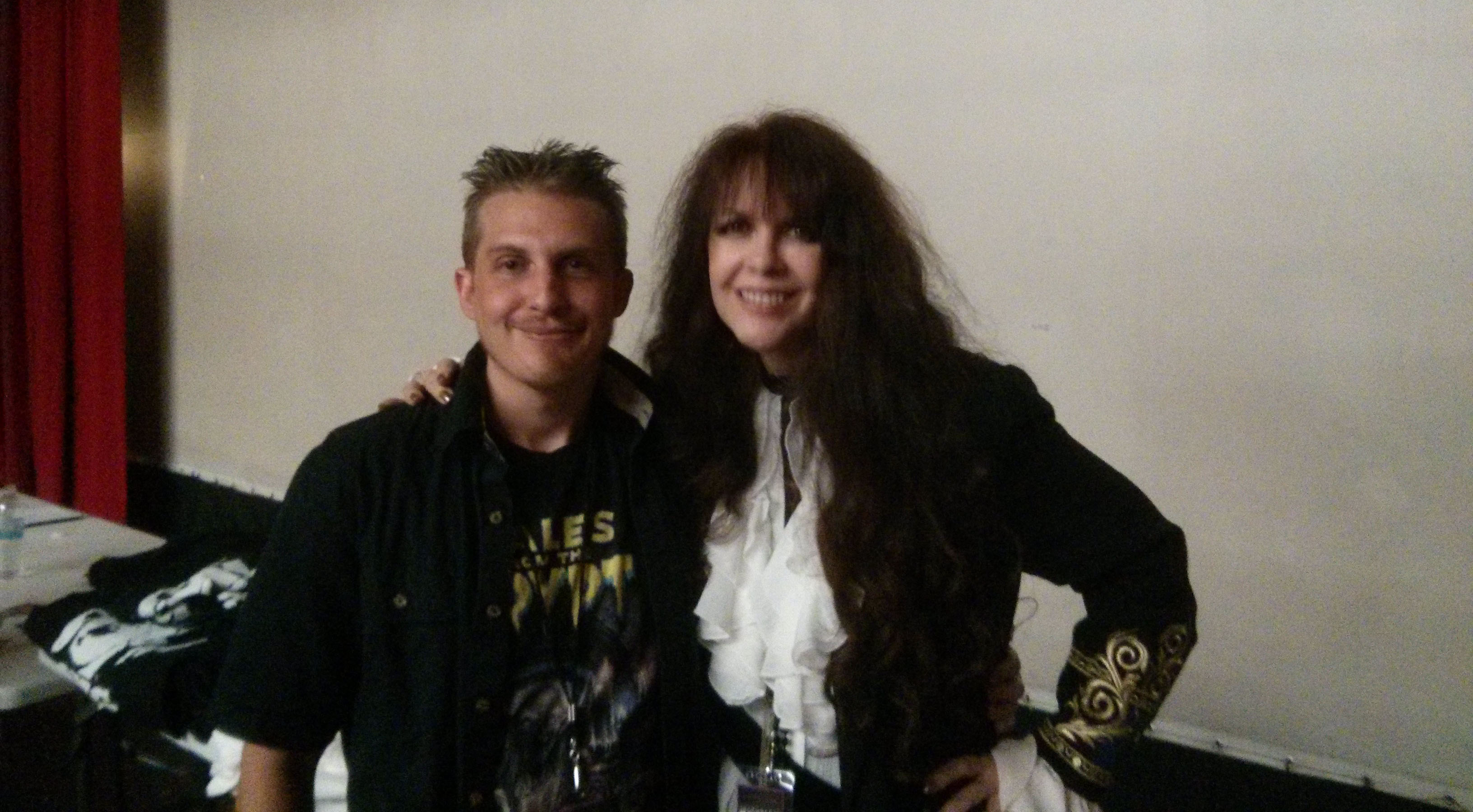 As invited VIP Guests, my oh-so-cool Troll 2 cast-mate, Darrin Ewing (Arnold) and I, had a marvelous time!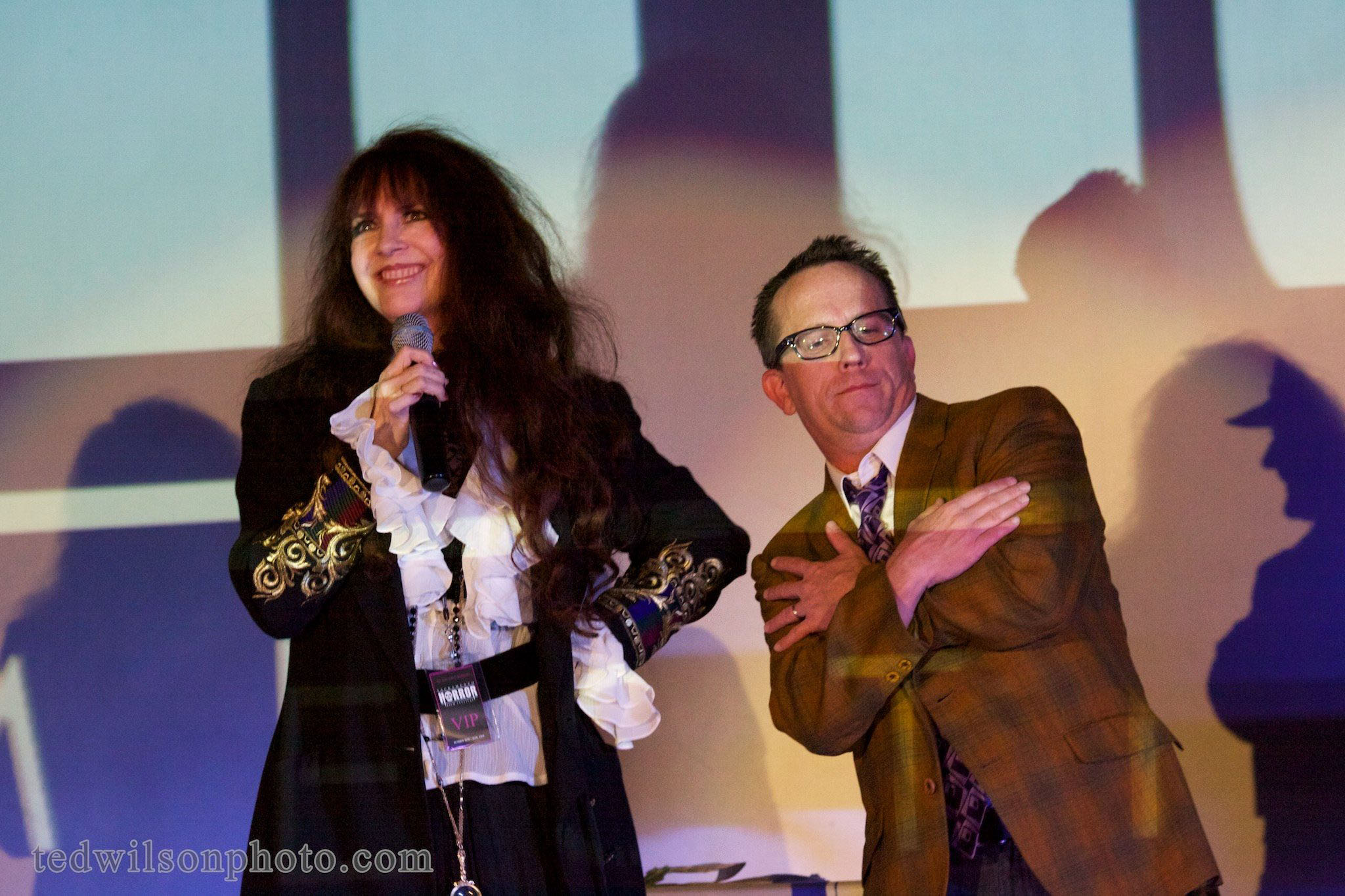 Photo credit:  Ted Wilson
Especially fun was watching Amber's Sweets perform their hilarious 'Shadow-Cast' rendition of Troll 2 on stage, while the movie played on the screen behind them.  I was amazed how much the players managed to look like our characters, wardrobe and all! The whole cast was amazing!
Alia Omran performing as 'Queen Creedence' ( what a nice gal) and 'Arnold'.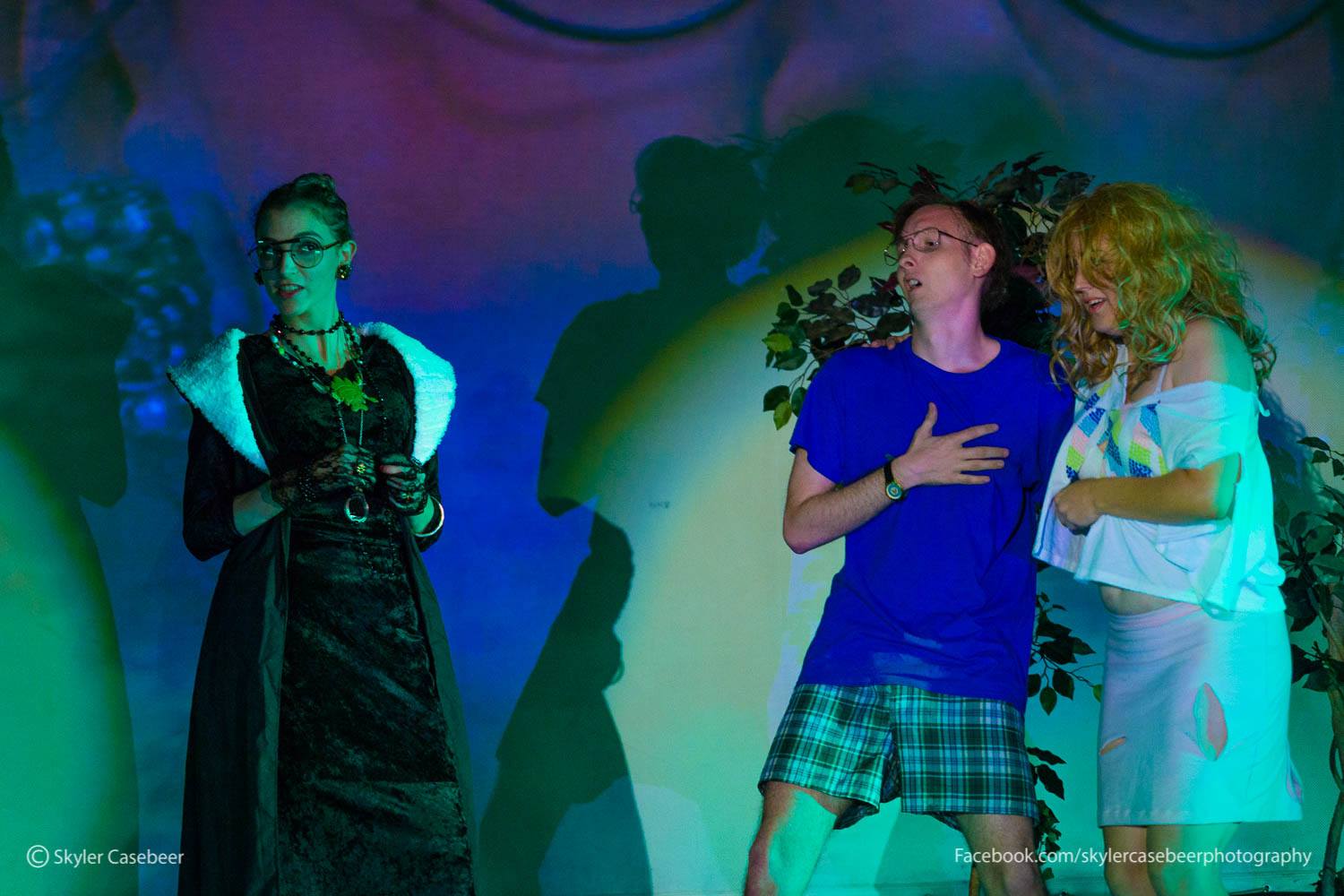 ***PRIZE ALSO INCLUDES – Cult classic Troll 2 DVD! The 20th Anniversary Nilbog Edition [Blu-ray/Multi-Format], featuring new original faceplate artwork by artist Justin Osborne.  
Signed by yours truly, Deborah Reed ~ Creedence, your Troll 2 Queen, to you.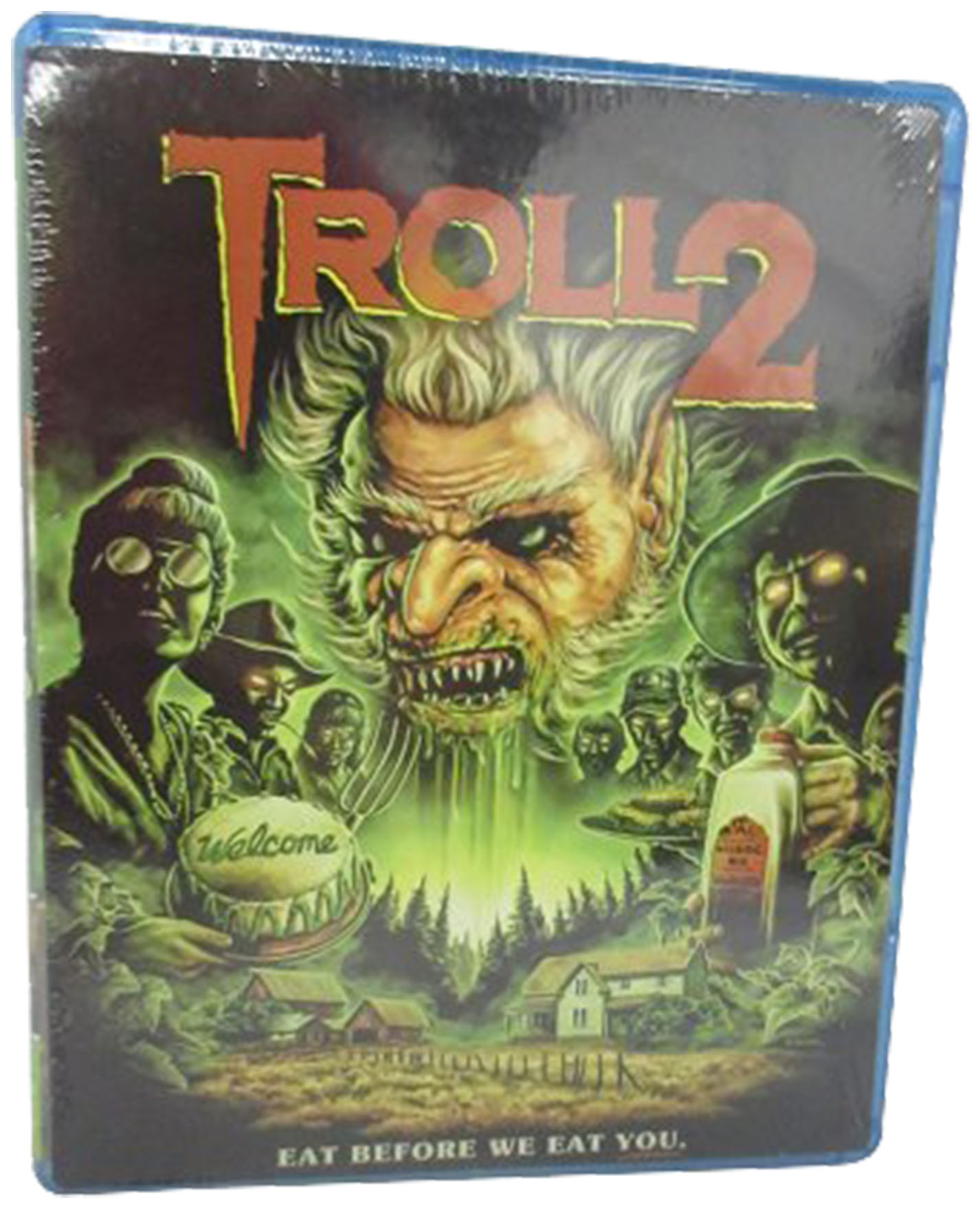 *PRIZE ALSO INCLUDES:  A call from your Queen of Nilbog for your next Troll 2 Party or other spooky occasion!  😉
FIVE  SEPARATE PRIZES:  I am doing 5 separate Drawings for POPCORN BAGS ~ signed by your Troll 2 Queen.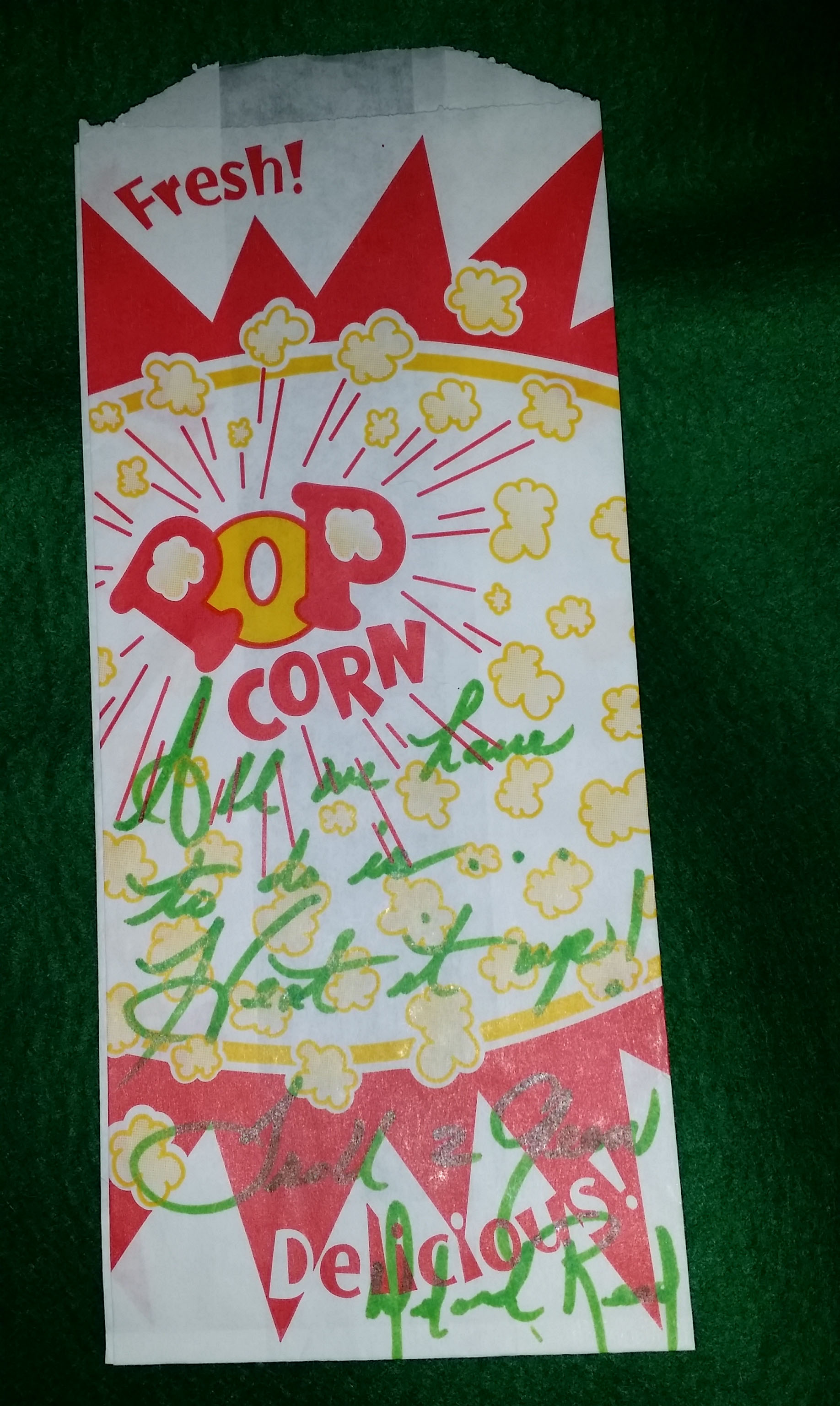 ♣    ♣    ♣    ♣
HOW TO ENTER:  
RULES: One Entry only.
1 – In the comment box (Scroll to bottom) – Answer this question:  What is GOBLIN spelled backwards?  🙂
2 – SUBSCRIBE to my blog!  😀  Right column  of page at top of page – on PHONE, go to Home Page and you'll find at bottom of page.
THAT'S IT!
(BONUS ENTRY:  You may additionally post your HALLOWEEN COSTUME (or family member's) on my Facebook Fan Page under one of my latest GIVEAWAY posts and you'll get an extra chance in the Drawings.  Can't wait to see your costumes!)  ( No nudity or the like, please.)
♣    ♣    ♣    ♣
Drawing to be held November 30.                                                                                                                                                        *At my discretion, I may extend Giveaway date.
Thanks Everybuddies!  If you could be so kind as to SHARE with one friend plus on any of the Social Media buttons below, it would help my new blog to grow and help me to do more Giveaways!  Thanks for the Love.  ♥ ~ Deborah, Troll 2 Queen