GOBS ON MY BLOG! Greetings, my dear Minions!
There are many Goblins in this world and other-worlds… Naturally, I believe my Goblins of NILBOG are the most GORGEOUS, since they are my Babies.)  Through the years I've been simply flabbergasted by all the amazing " Troll 2" fan art depicting our various characters and here, Troll 2 Goblin fan Art!.
Goblin Week
This week, in honor of the online #GOBLINWEEK, I thought it would be fun to display fan-art showcasing our Troll 2 GOBLIN Fan Art!  😀  (Soon I'll do a blog showcasing my character's Fan Art!  🙂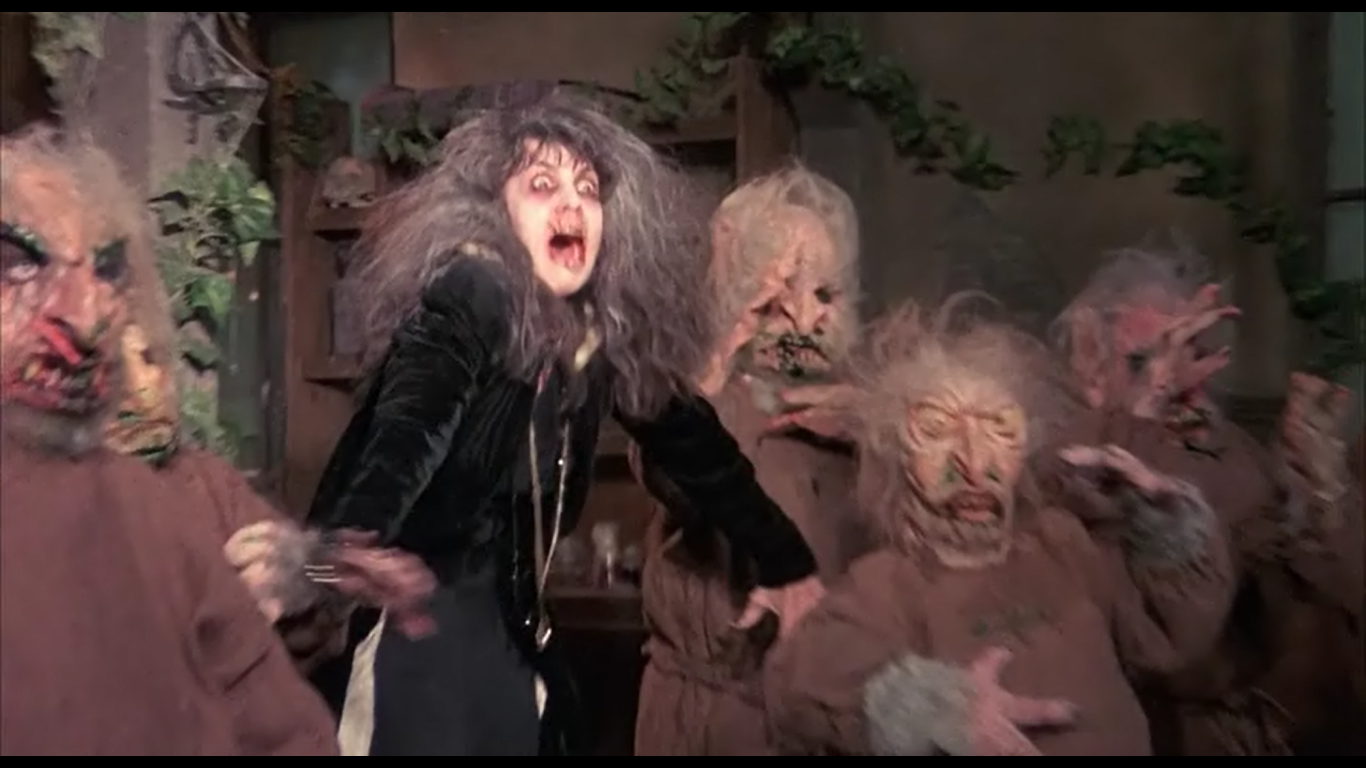 Here I am enjoying a moment with my sweet children.  Spoiler:  If you haven't seen Troll 2 – I wasn't having my best day…………..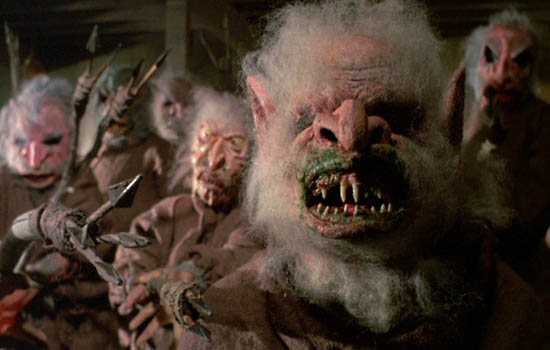 Online GOBLIN WEEK ~ JANUARY 22 – 29, 2017
***

I'D LOVE TO ADD YOUR TROLL 2 GOBLIN FAN ART!***

   😀  
WHAT TO DO:  
Send me a link of YOUR ART in the comments here or post to one of my pages and I will add to this article!  (No Deadline.)    Troll 2 Queen facebook Fan Page  &  Troll 2 Queen twitter !
**************************************************************************************************
GOBLINIE-GOOD Troll 2 Goblin FAN ART!  
Fun, Clever, Crazy!  I feel so honored, as people care this much about our movie!!!  ♥  Tell me your faves below. ♥ And if you have created something, please show me!
*If  you know of an artist that hasn't been credited, or would like to suggest someone's, please let me know!
**************************************************************************************************
Troll 2 Goblin Fan Art
#1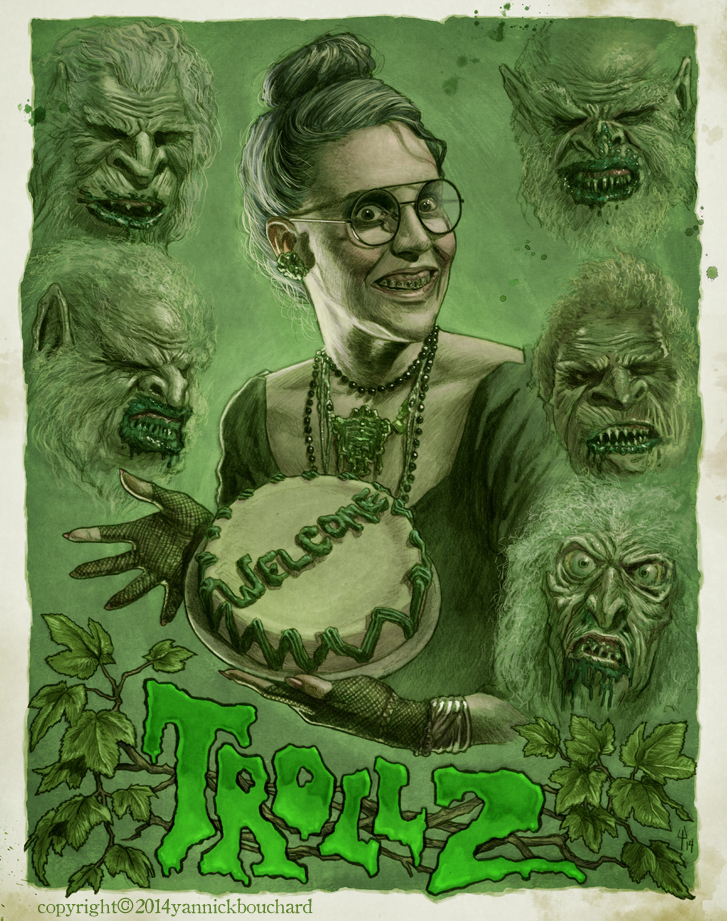 My character, Creedence Leonore Gielgud ~ Queen of  Nilbog GOBLINS, with my precious darlings!
#2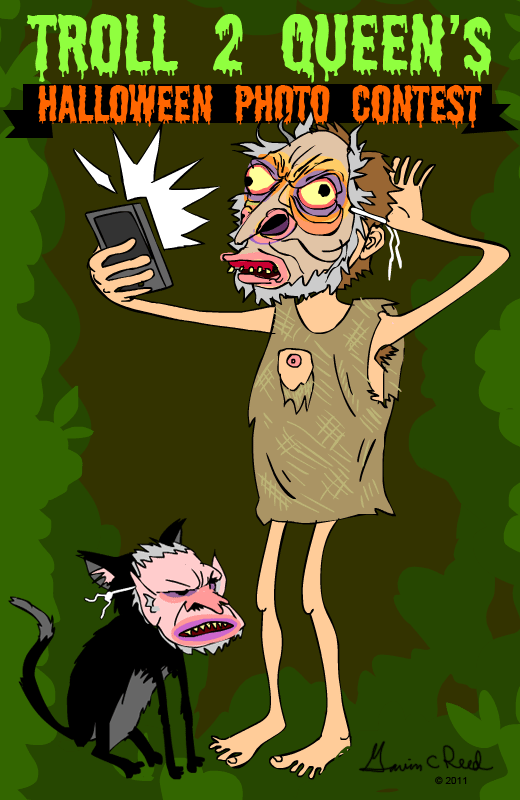 My son, Game Dev, Gavin Reed, created these 'goblins' for a project in 2011.   🙂 @heybudgames
#3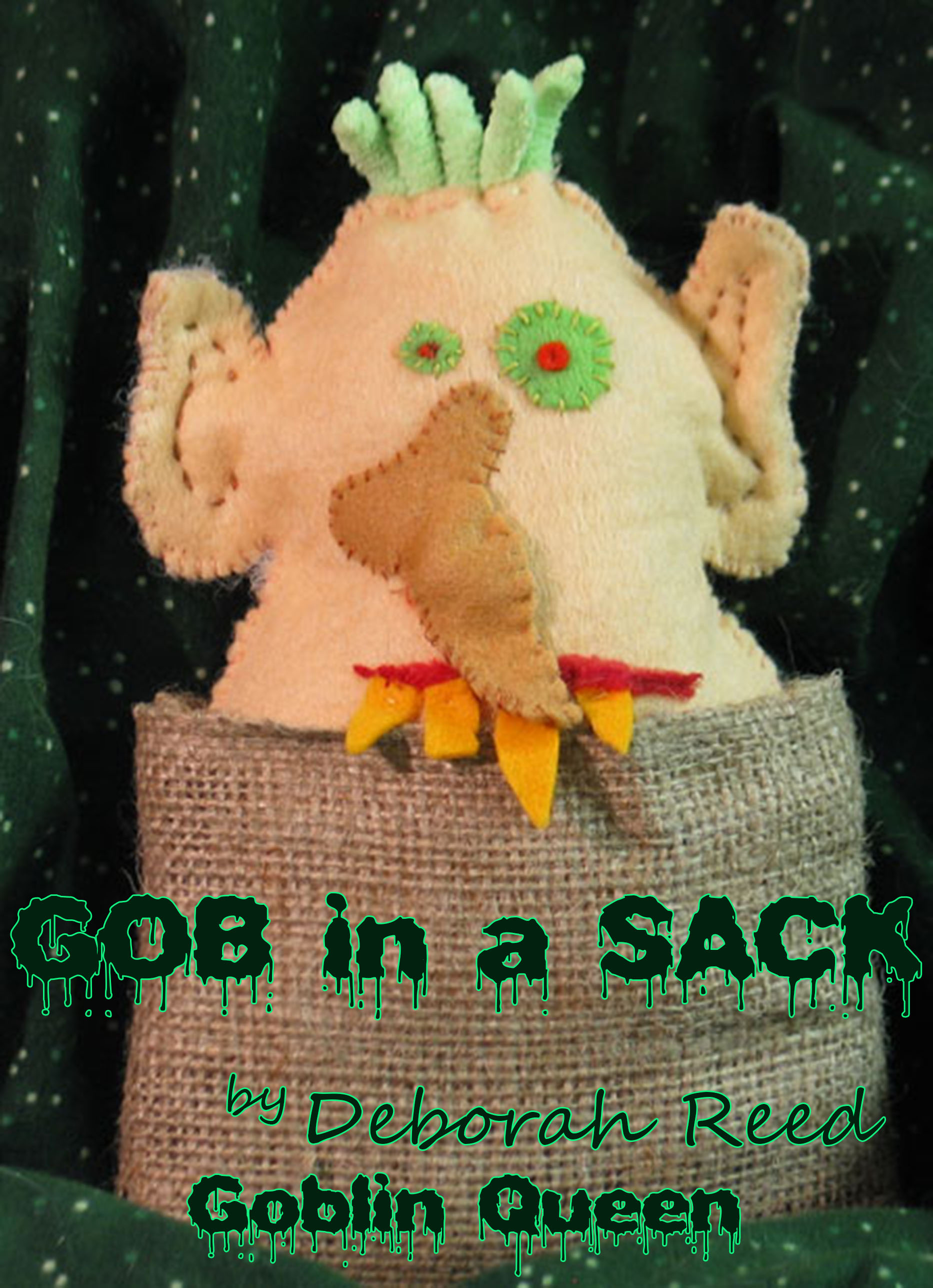 GOB in a SAC  by Deborah Reed. Yep! ME, Myself & your "Troll 2" Goblin Queen!  ha ha… I made this years ago – so here's my little contribution!  I,m a fan, even though I was in it!  hee
#4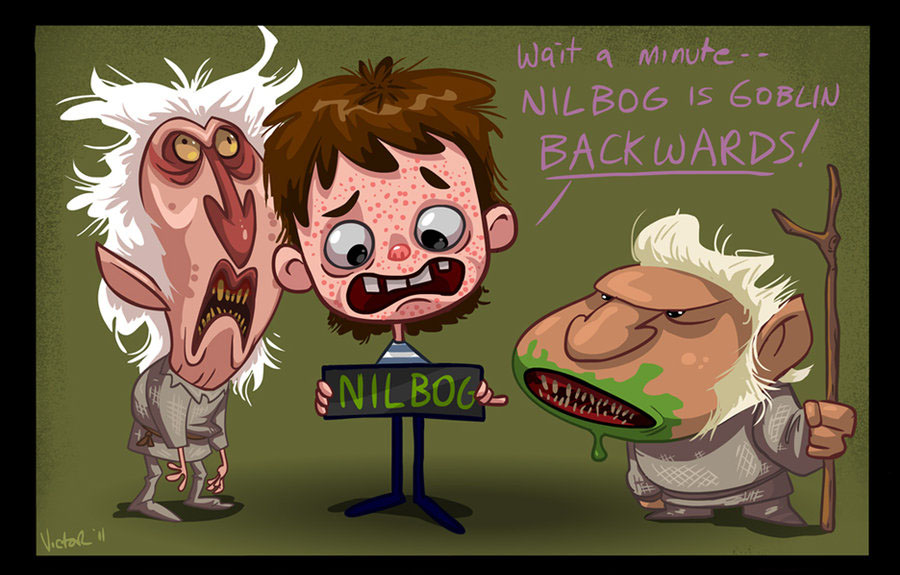 #5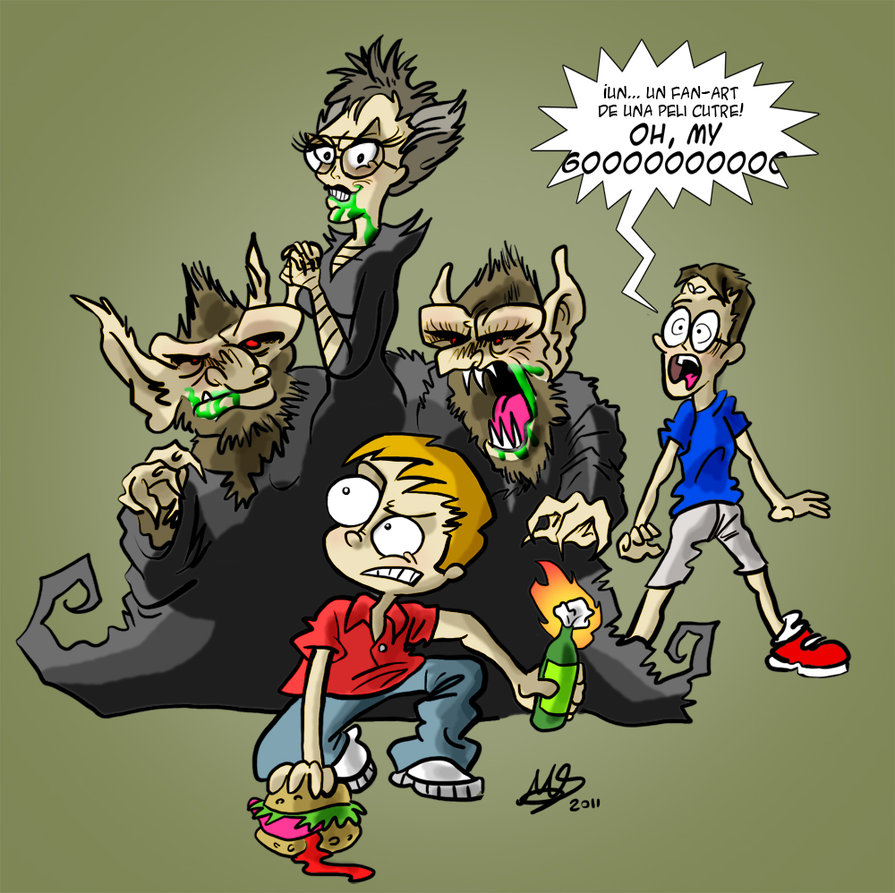 Troll 2 Goblin Fan Art -Deborah Reed – Troll 2 Queen Troll 2 Legacy by mariods
#6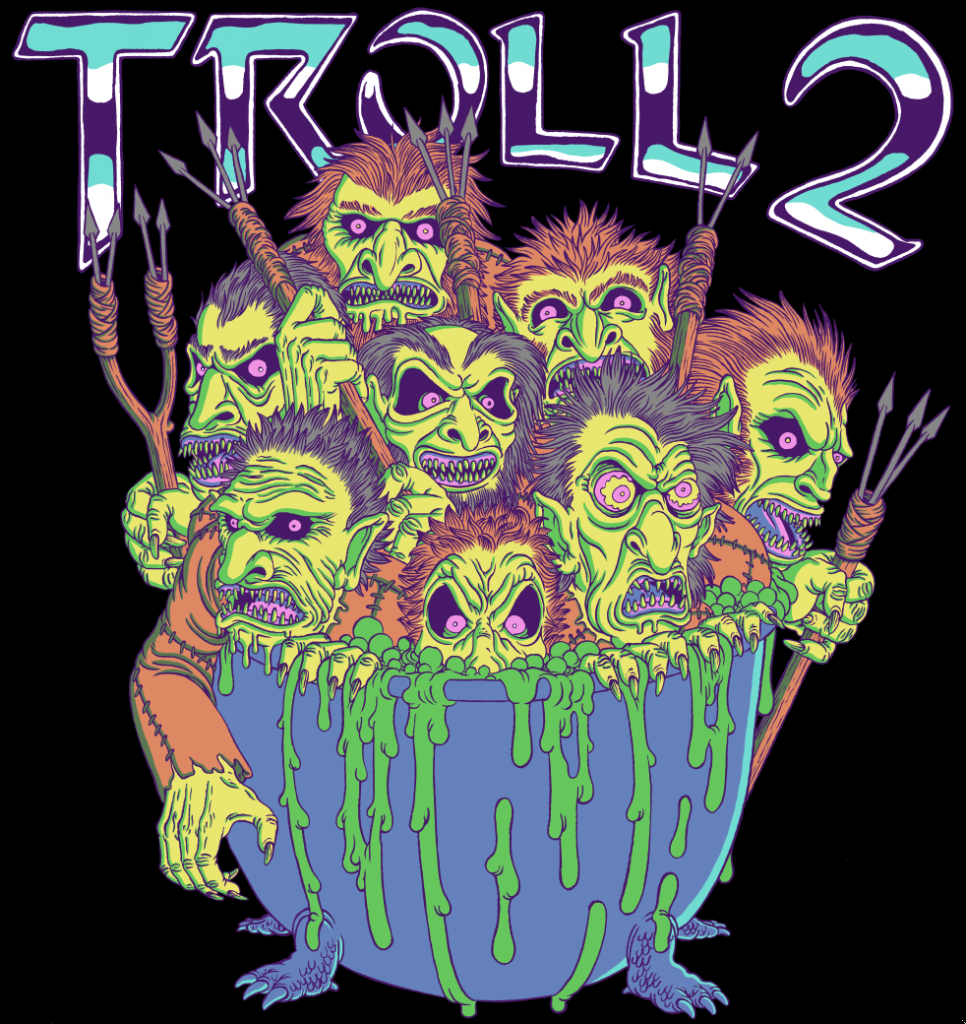 MONDO
#7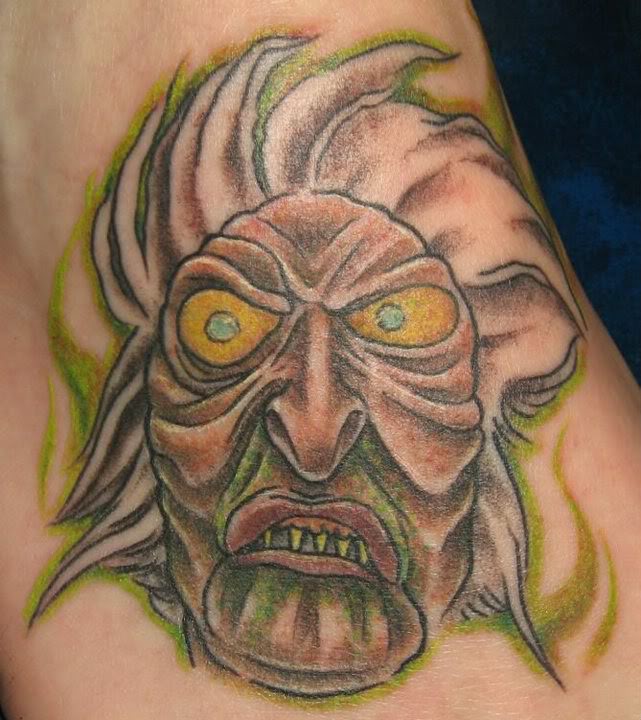 #8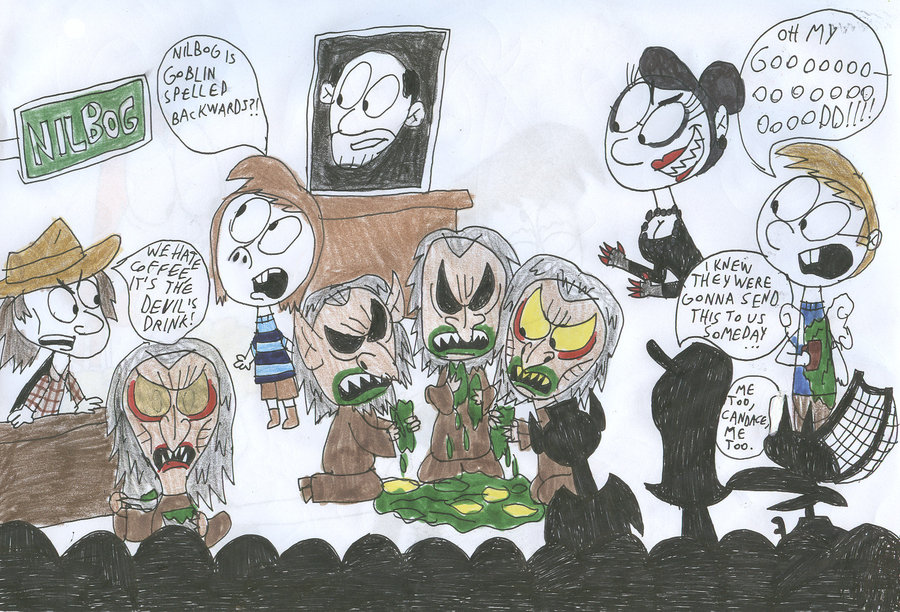 Ponies vs Goblins by SithVampireMaster27
#9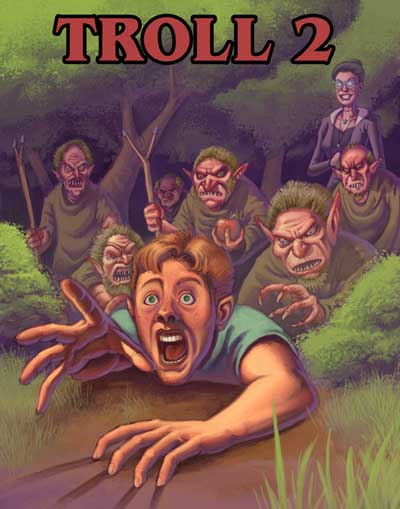 #10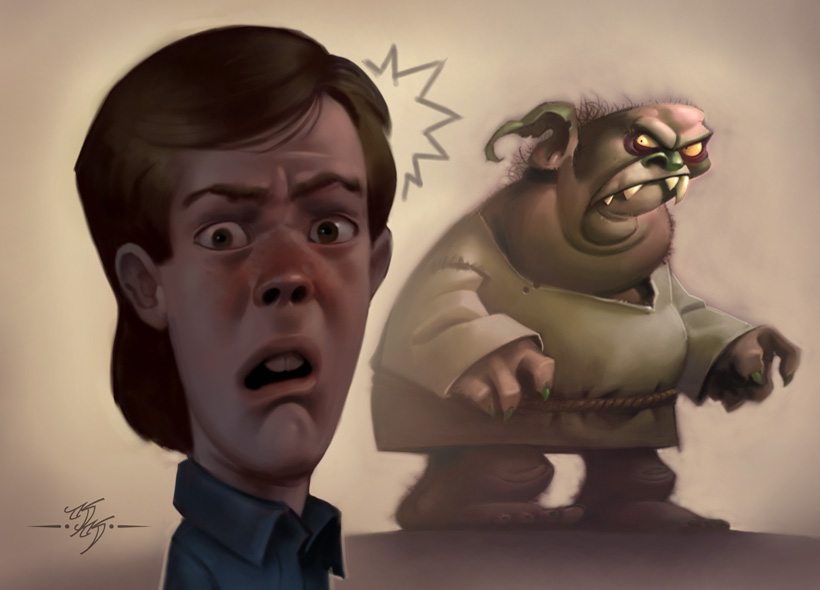 #11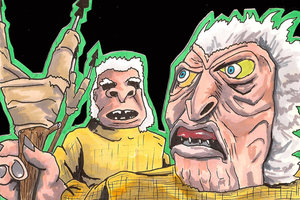 #12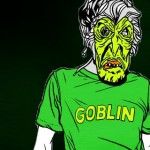 #13
Justin White, depicting Arnold's (Darren Ewing) famous scream for fear of being consumed by my darling GOBLINS!                                 
#14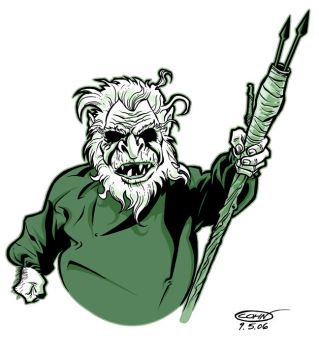 #15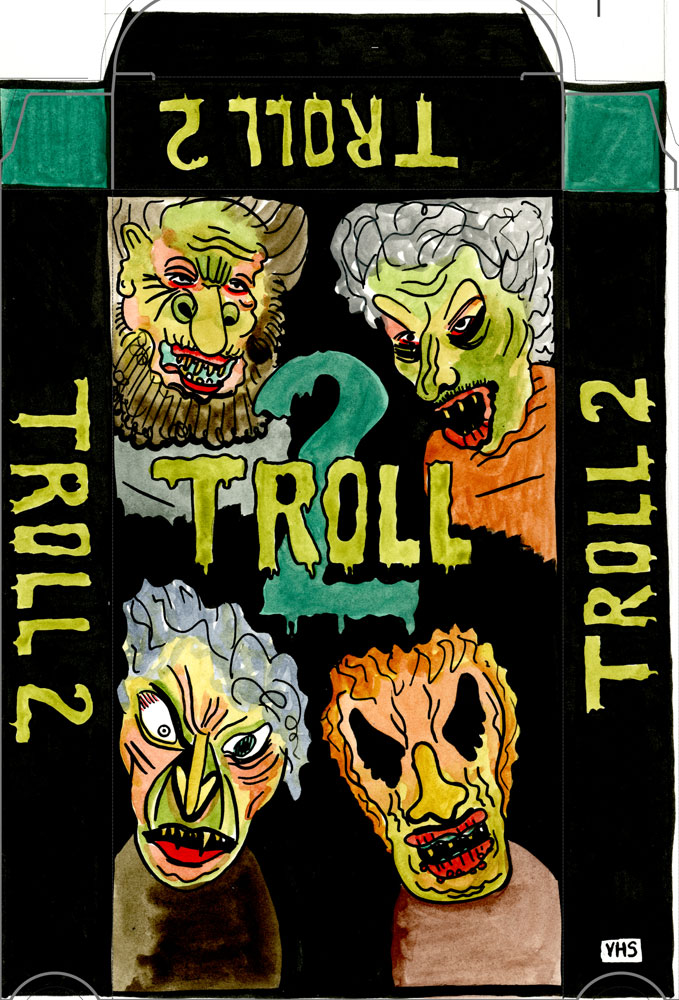 Starsky Karofsky – New wave VHS box by Kelly  
#16
#17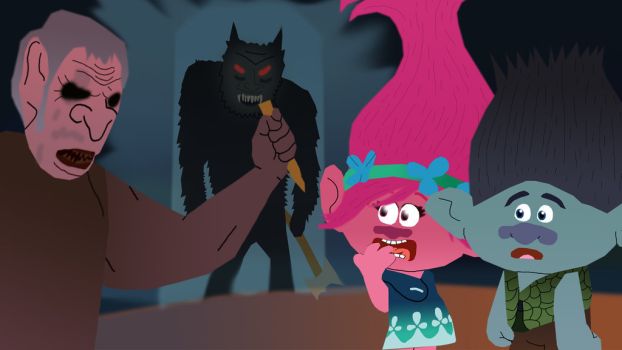 Troll Meets Troll 2  by AndrewSS23  "A combination of DreamWorks' Trolls and the "so-bad-it's-good" movie, "Troll 2."
#18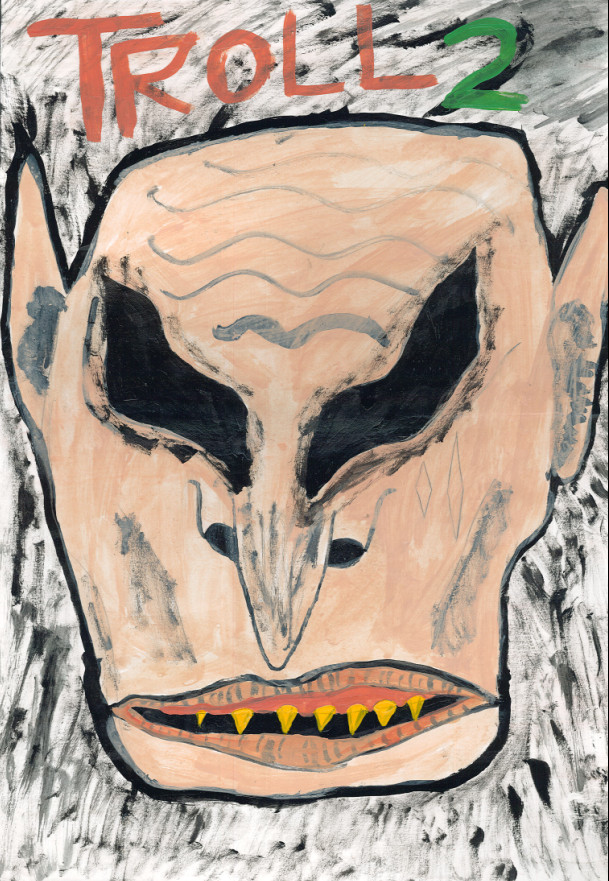 Nick Cashman   "Troll 2 fan art, now that's hospitality. And you can't piss on hospitality!"
#19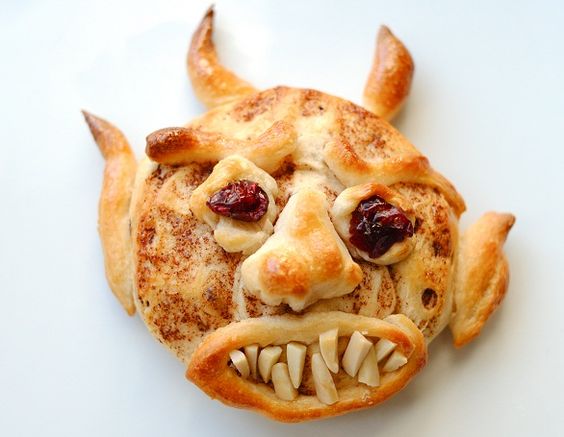 Baked Cinnamon Roll Goblin by Dawn Supina
#20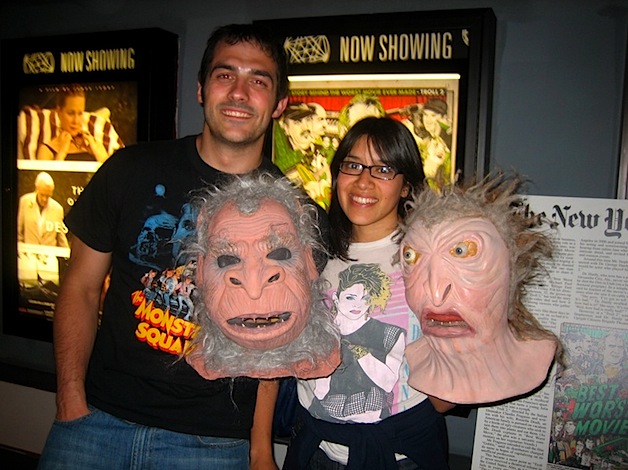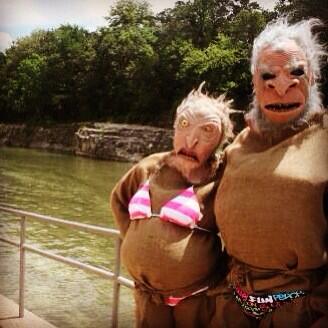 DIY costume creators,  Kris Lozanovski and Kelly Sepulveda.  (These were way awesome, therefore ended up in the highly acclaimed, "Troll 2" documentary, BEST WORST MOVIE, directed by Troll 2's young star, Micheal Paul Stephenson!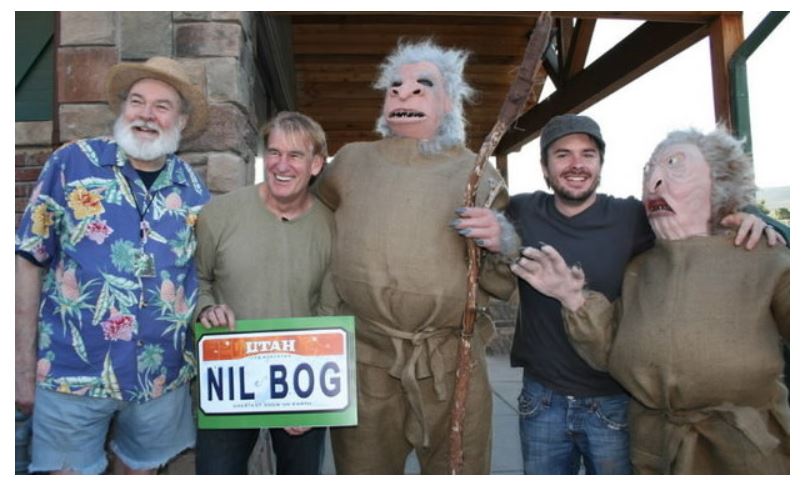 Robert Ormsby (Gpa Seth),  George Hardy (Michael Waits), Kris Lozanovski,  Michael Stephenson (Joshua), Kelly Sepulveda
#21
MichaelJLarson
#22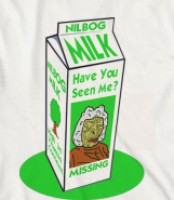 #23
#24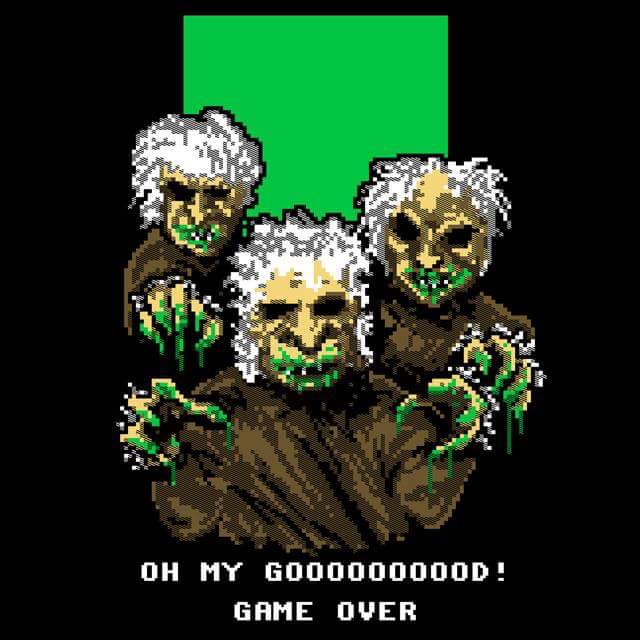 by_hillarywhiterabbit
#25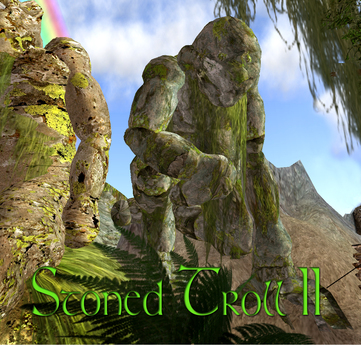 #26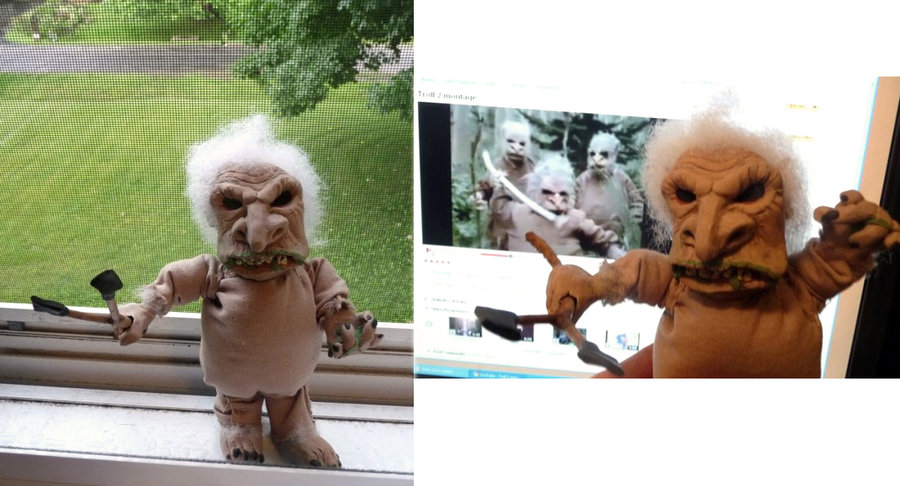 "He's modeled after the goblins from Troll 2, the worst movie ever made. This is one of those things where I giggled the whole time making him."  by zimzla
#27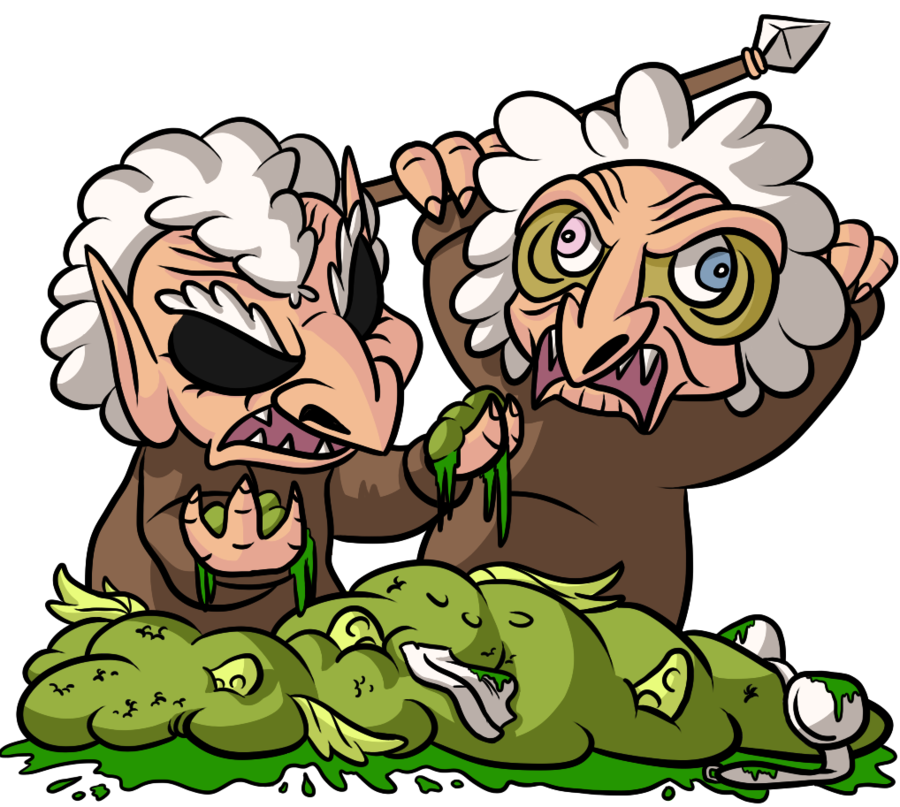 by BLARGEN69
#28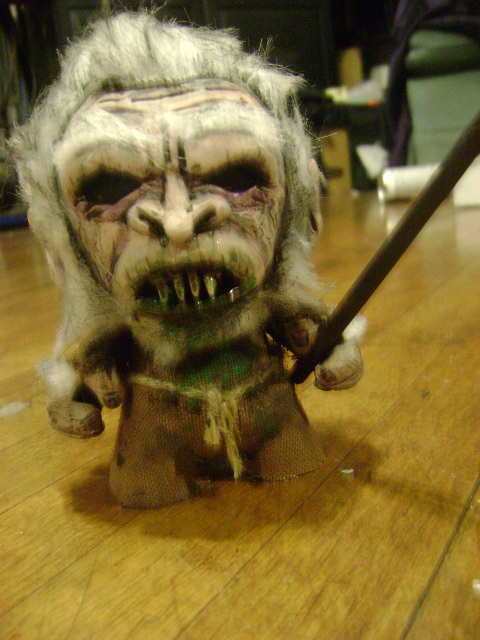 Troll 2 'Goblin' Munny  by jonathanscarecrow
#29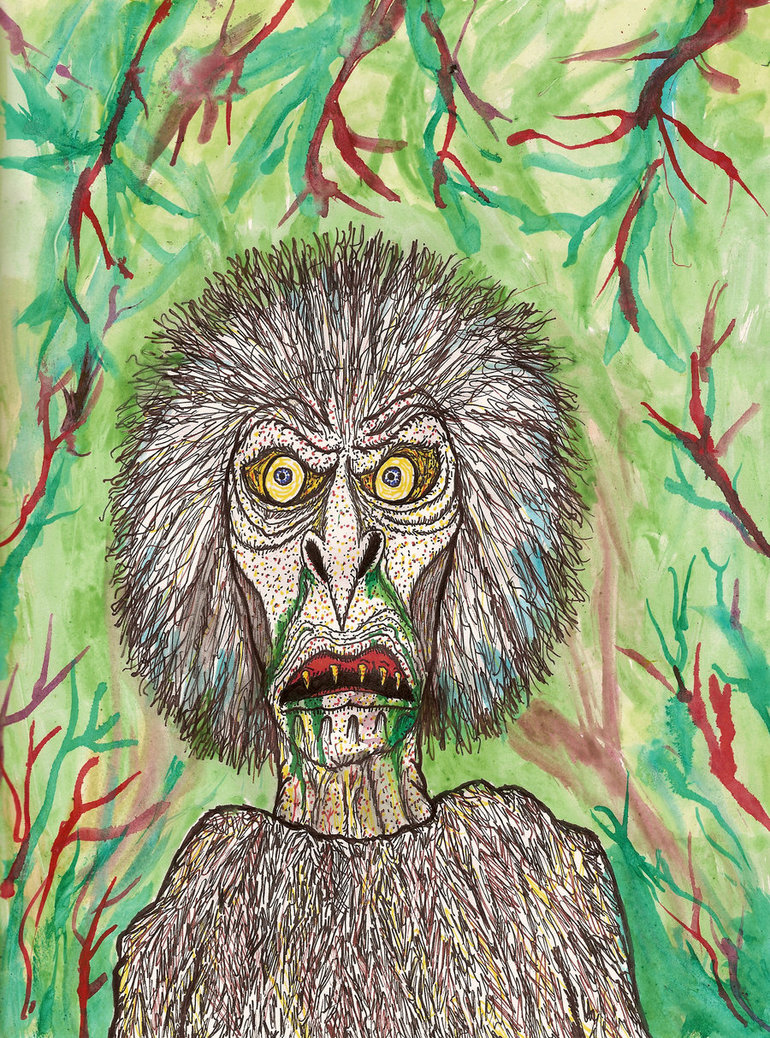 by gollum42
#30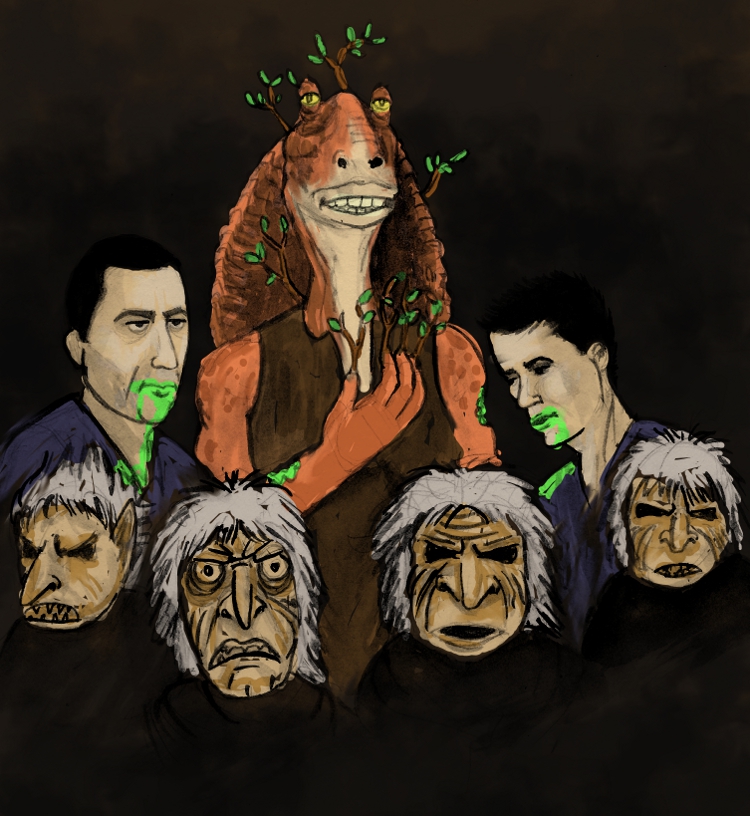 "Kind of a mash up of Troll 2, Jar Jar Binks and Mike and Jay from the review show Half in the Bag."   by gollum42
#31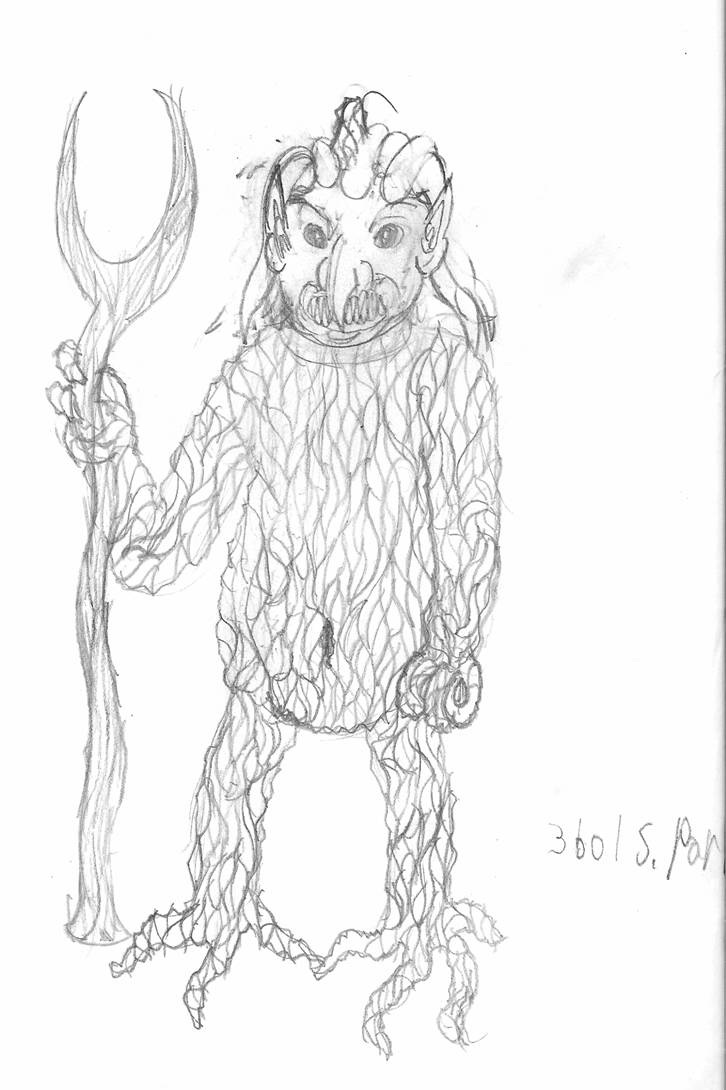 Nilbog by "IT"S GOBLIN SPELLED BACKWARDS!"  TheLazyWriter
 Troll 2 Goblin Fan Art you can Buy!
I hope you enjoyed the Troll 2 Goblin Fan Art, Everybuddies!  Keep the Goblin Art comin'!  🙂  I'll also be doing a Creedence – Troll 2 Queen Fan Art – blog soon! 
***Please COMMENT on your faves!  ( box below!)
***If you SHARE on your favorite social media, it will make your QUEEN smile…. Reeeeeal BIG.  

***Please SUBSCRIBE!  (Left column.  On phone – scroll to bottom.)  Or I may just have to turn you into a 

***If interested learning more about Troll 2 and my film career: My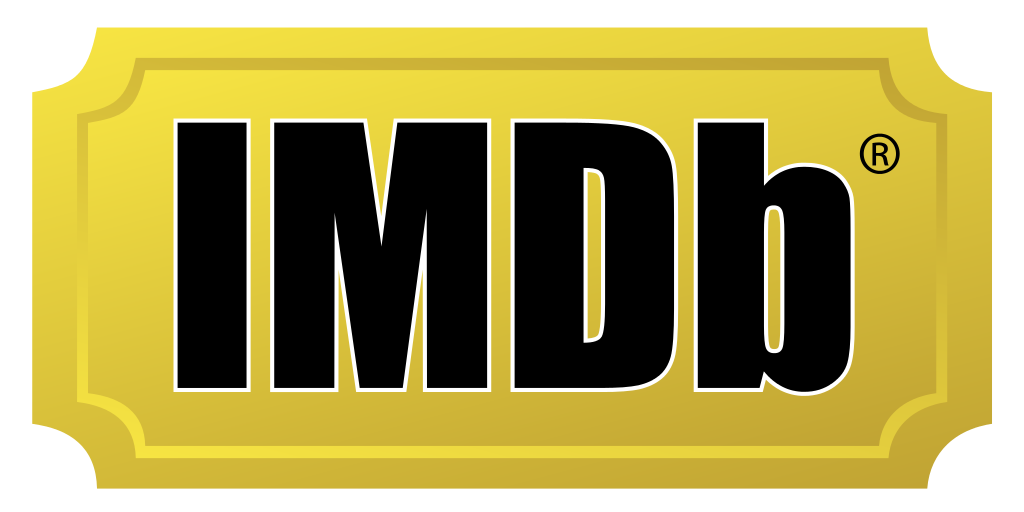 page!