WHAT FUN WE HAD
Randy and Me (2009)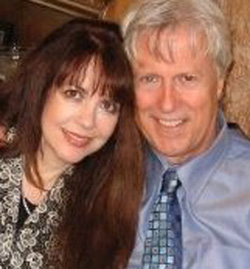 2005. My husband, radio personality, Randy Holman, and I formed a production company, On Fire Productions.  We did documentaries and commercials for clients.  We liked to evoke a tear or a giggle.  We wore all the hats.  Randy filmed (we hired videographers when we were both in a scene or my son, Gavin, took over, when available.)  On projects Randy was particularly interested in, he wore a bunch of hats. On co-productions, I generally, I wrote, did wardrobe, staging, directed and edited. My favorite thing to do was write campy commercials with Randy and I playing off-the-wall characters.  Since losing him in 2012, I'm thankful I have these happy/funny moments to remember!
"How To Dump Your Dishwasher"  (2010) Commercial for Duerden's Appliance Center.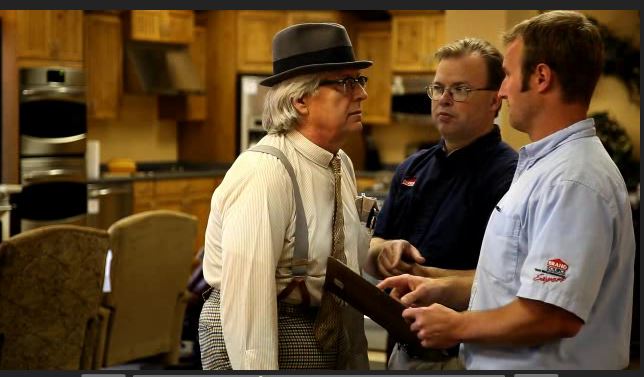 Randy (Old Man – Jerry Attricks), approaches the salesmen.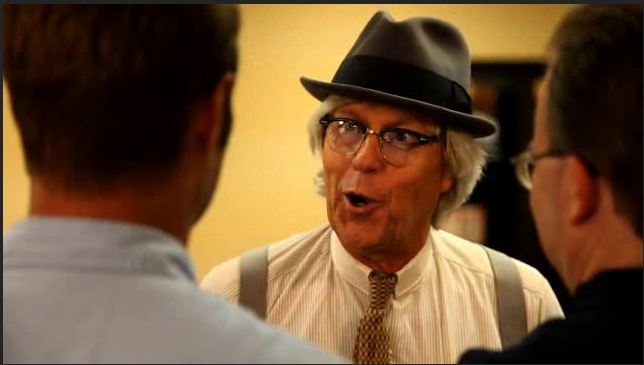 He inquires if they will help him get rid of his Old Dishwasher.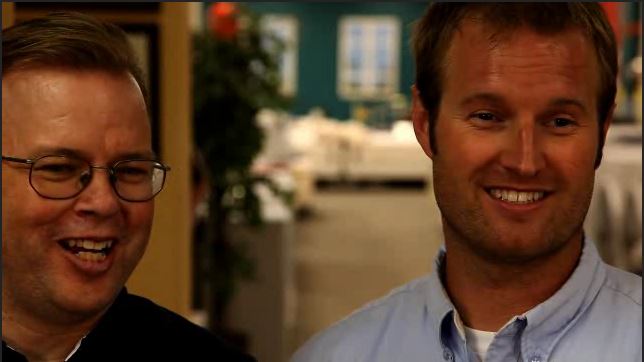 "You bet!" they say.  "We'll install your new one and haul your old one away."
Old Man wheels his Old Dishwasher in.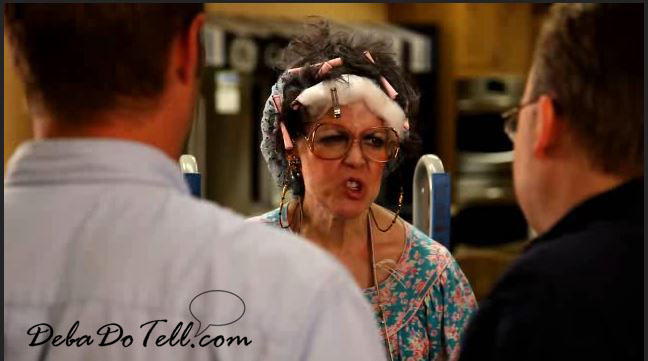 "Hey!", she exclaims, looking around.  "This isn't the pantyhose store…."
***********************************
Disclaimer:  My old man (Randy), happily often did the dishes!  😉
Since I was a little girl, I've always loved putting crazy costumes together, then acting out a character.  Camp has always been my thing!  😀  I had fun with this wardrobe.  Randy is wearing my dad's retro shirt, tie, (stuffed) pants, shoes and glasses! Found the granny dress and glasses at a thrift store.  Thought the hair rollers net and cotton would be a fun touch.  Can you guess how I created these wobblers?  (No, ha, sorry….not mine) 😉  I thought of a trick for the effect that I'm not sure has been used before…)
You can watch commercial Here.  😉
***********************************
Much thanks for visiting, Everybuddies and for your wonderful support!  Deba Do  ♥
I appreciate your Comments, below!  Please SUBSCRIBE!  🙂  (Left column – Phone: scroll down.)
  For more on my Film/TV career, trivia & photos, visit my IMDb page!  Adding more soon!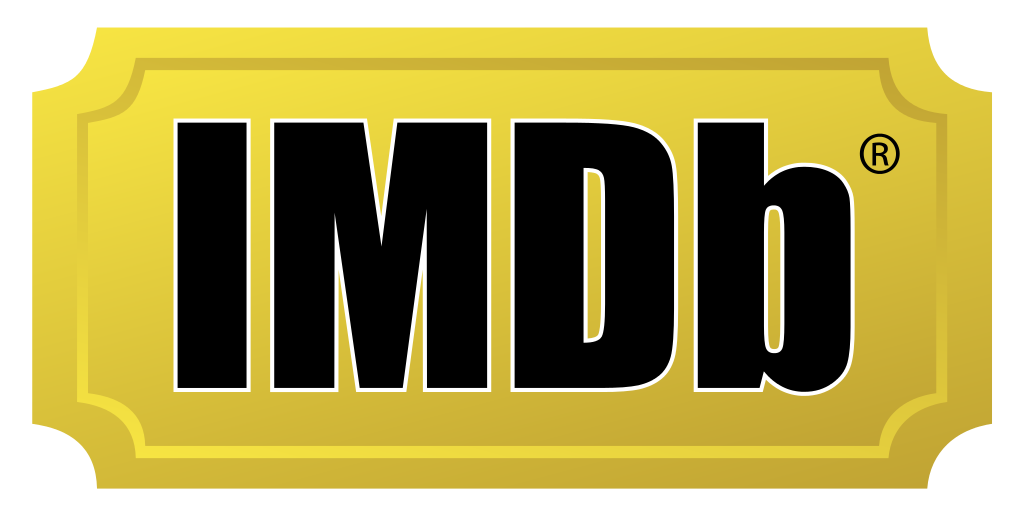 **************************************