Tropical Storm Harvey Sunday, Aug. 27, 2017, in Houston, Texas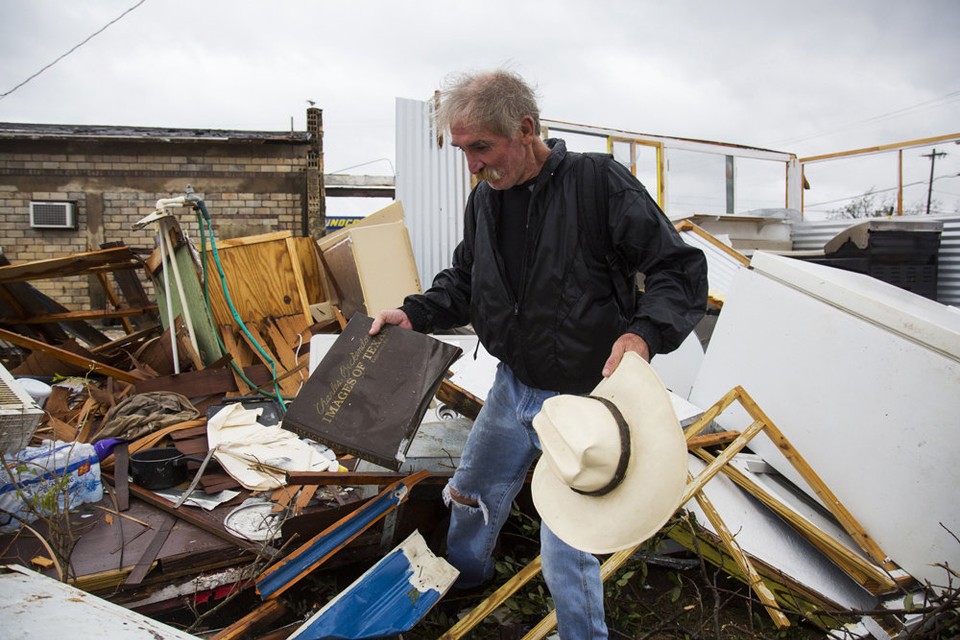 Emotional Loss in Texas.  So many sorting through what used to be their homes for any beloved treasure.           Photo credit: John Shear, National Desk
We watch the devastation in Texas and worry for all in harm's way.  We see acts of great giving and heroism for both humans and animals.   Even residents who had much loss themselves, going out of their way to help each other.  Neighbors helping neighbors. People helping strangers.  This warms our hearts.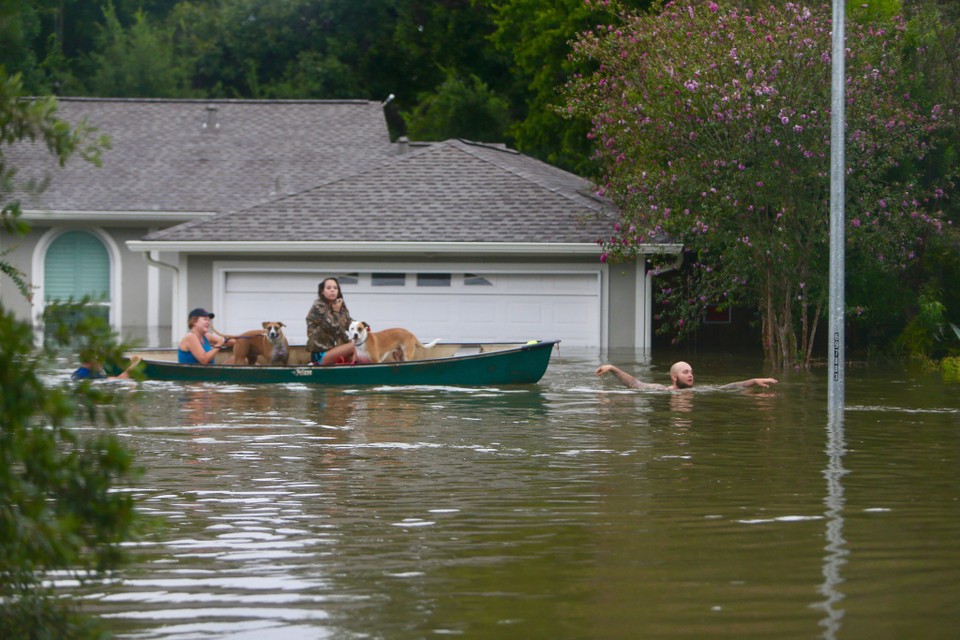 What Can We Do?
We feel helpless.  What can we do?
Some of us who live elsewhere will have the ability to go and work at volunteers in the appropriate ways.    How marvelous!  If not in an official, organized way, people will just be in the way or can be very dangerous.
Others of us can DONATE.  It is greatly needed as the crisis continues and in the aftermath.
Twitter:  REDCROSS to 90999  Twitter folk are challenging others to donate $10.
You can Donate here to the Red Cross to directly help those affected by Hurricane Harvey.  Even $10, as every dollar helps.  If each of us even did that, it would really add up!

Watch for more important information on this ongoing trauma in Houston.
There is Always Prayer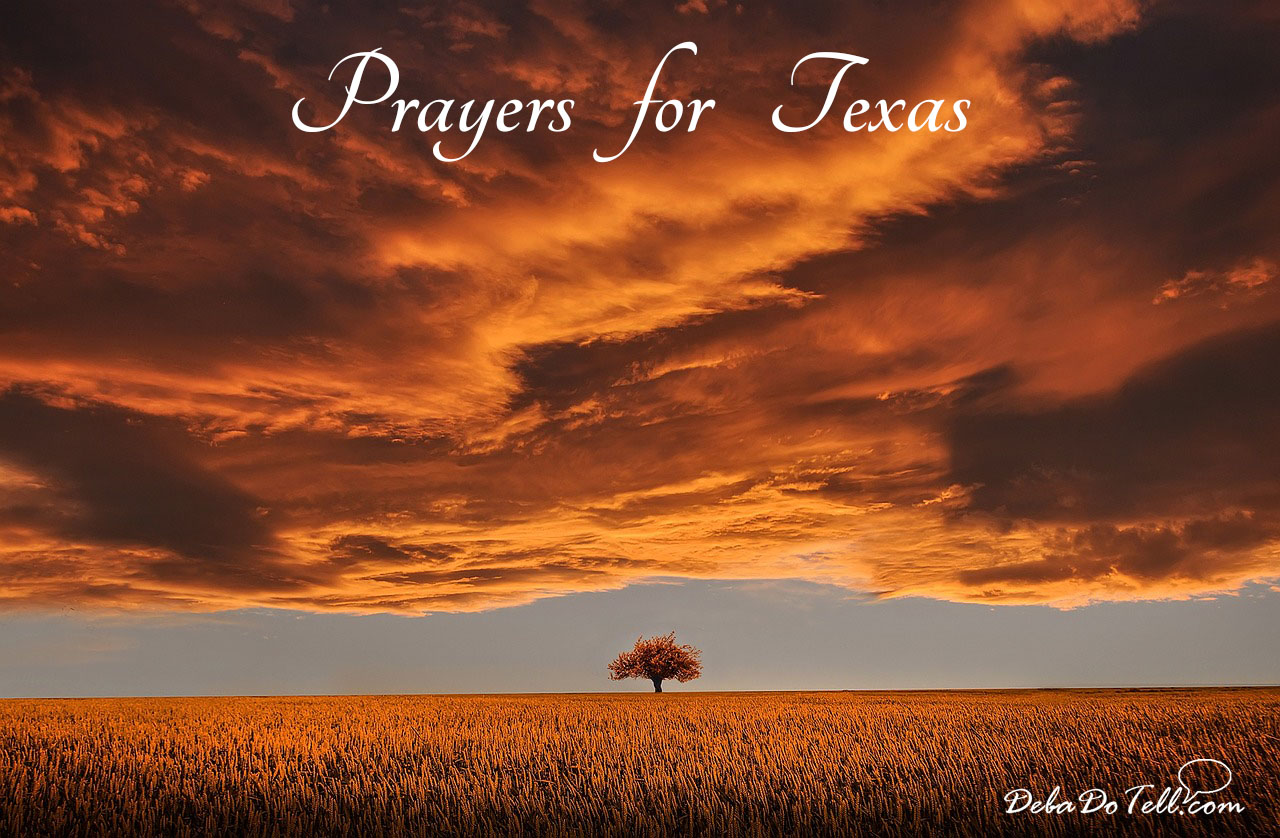 I believe praying for all involved is very powerful.  For those in need and all those responding.
Many are just grateful to be alive!  Here is a mother in an embrace with her daughter at a shelter.  thankfully, so far there has been only one death reported, at this writing.  The rebuilding is a huge task, but it is lives and loved ones that matter most.  But they need our help.  What lies ahead is hugely difficult.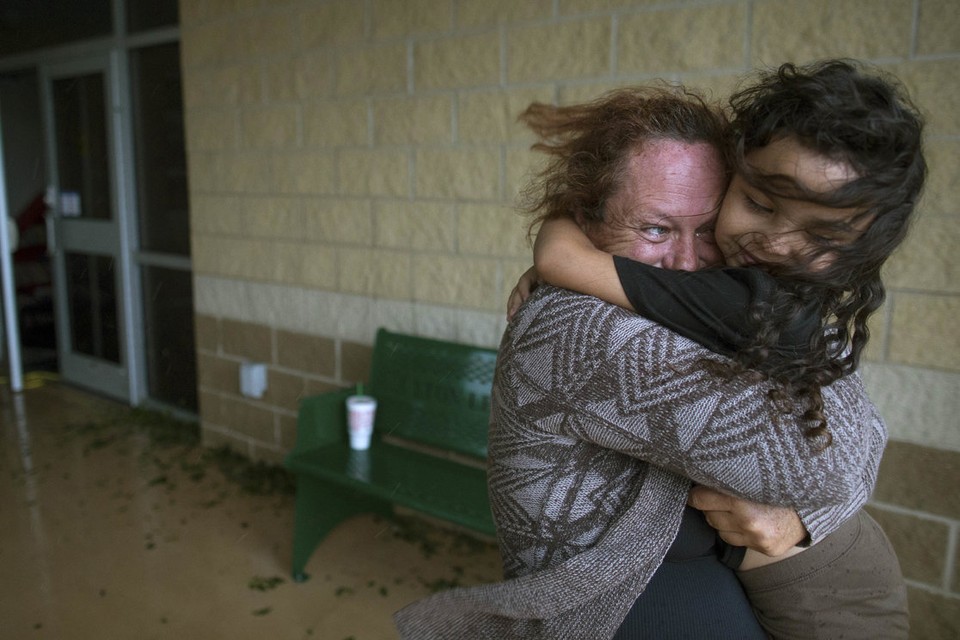 Gratitude
My Flood:  Five years after my flood, I am finally in the finishing stages of putting my home back together.  My son has helped me with the mold, total demolition, and rebuild of many areas.  Remodel is almost completed. 
It has been difficult, as the flood occurred just two weeks prior to the loss of my darling husband, Randy.  I certainly relate to in a small amount of what these folks in Houston are going through with loss of possessions, especially irreplaceable photos and heirlooms.  As well as some loss of life and the threat of it.  It is hard to truly imagine what these folks are going through right now.
Every Day, I feel so grateful to simply still have my home to even work on – when I think of the horrible loss of so many over the last years since, where I have seen folks lose everything.  Their entire homes and possessions in one fell swoop.  What we are seeing now!   I have been very blessed with dear people who have helped me along the way in many ways.  But when the devastation is so widespread all at once, it will take more than kind neighbors, but loving strangers to help these folks.
My Story:  You can read my ongoing DIY story here.  I've been updating it as I go.  There's been a lull as I've been so busy on the house but latest updates coming soon if you care to follow.
*******************
Thank you for spending some time with me, dear friends.  I hope we can unite in our effort to help our friends in Houston with our Hearts, Minds and $.
Deba do ~ Deborah Reed ♥