BRING IN THE NEW YEAR WITH THE TWILIGHT ZONE! 
It's time for THE TWILIGHT ZONE Marathon on the SyFy channel!  December 31 through ALL NEW YEARS DAY! What's YOUR Twilight Zone Fave?  I'd love to know!  Below are 13 of mine!   I've been a HUGE FAN for as long as I can remember.  (And that's a loooooong time.)  Watching always brings back the memory of anxiously waiting in front of our black and white TV for that unmistakable tune which has beguiled us through the decades, even greeting us on our ringtones.  (Mine!) 

So naturally, I was simply pleased-as-otherworldly-punch, when I was honored to get to know the marvelous Anne Serling, daughter of the great Rod Serling, when we were both Special Guests at Comic Con.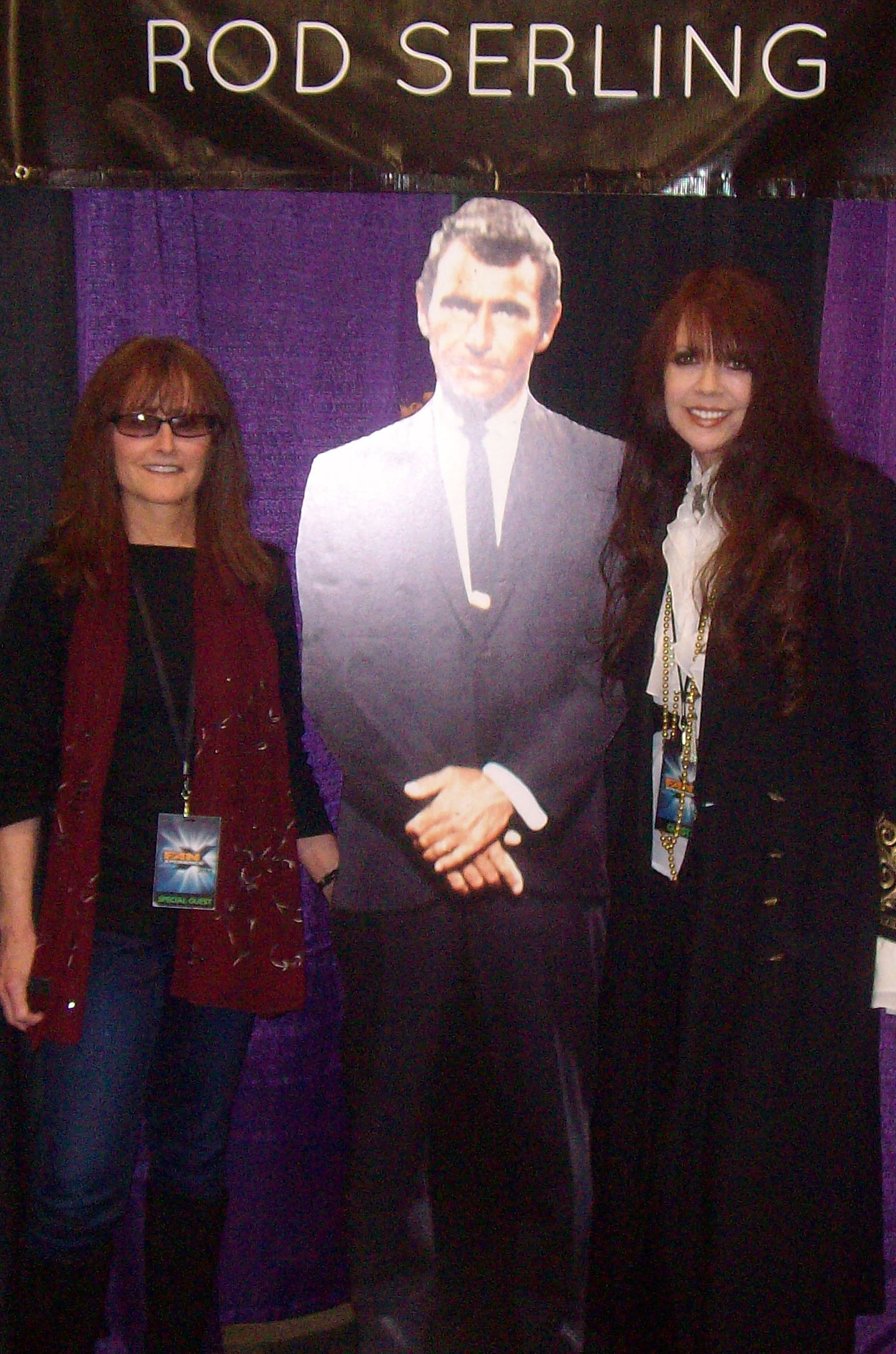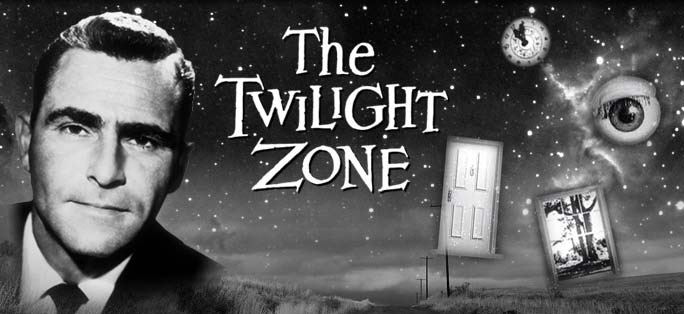 Every time I re-watch an episode of The Twilight Zone, I find yet another nugget of wisdom, mirth or irony, carefully hidden just beneath the surface of the obvious.  Rod Serling was a brilliant pioneer in his field with a tremendous talent and heart.  He didn't need to get on a pulpit or soapbox and shout out his thoughts.  With his good looks and a voice like none other, he rendered eloquent, provoking introductions, then wove fascinating stories for us to watch, letting us look within and come to our own conclusions.  
Just like any great literature, they are as relevant now, as when they first aired.  Perhaps more so, which certainly gives one pause.  "Man's Inhumanity to Man" is often an underlying thread, but also often Humanity, as we learned from classic characters like Ebeneezer Scrooge – magical stories that make us reflect, then hopefully make our and others' lives better through perspective, caring more, giving more and "Passing it forward" as we move through a new age dimension of a real-world "Twilight Zone".
HERE ARE A FEW OF MY FAVES!
"MIDNIGHT SUN"  S3/Ep 10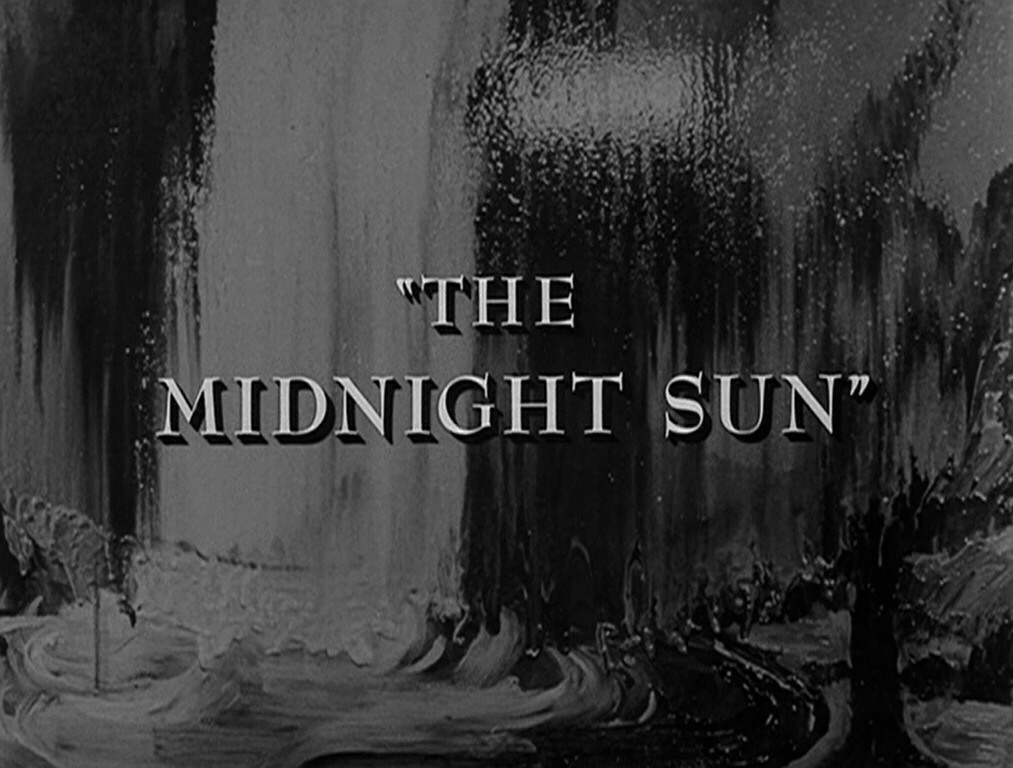 I was always mesmerized by this and now in this day and age, it truly gives me the cold sweats!!!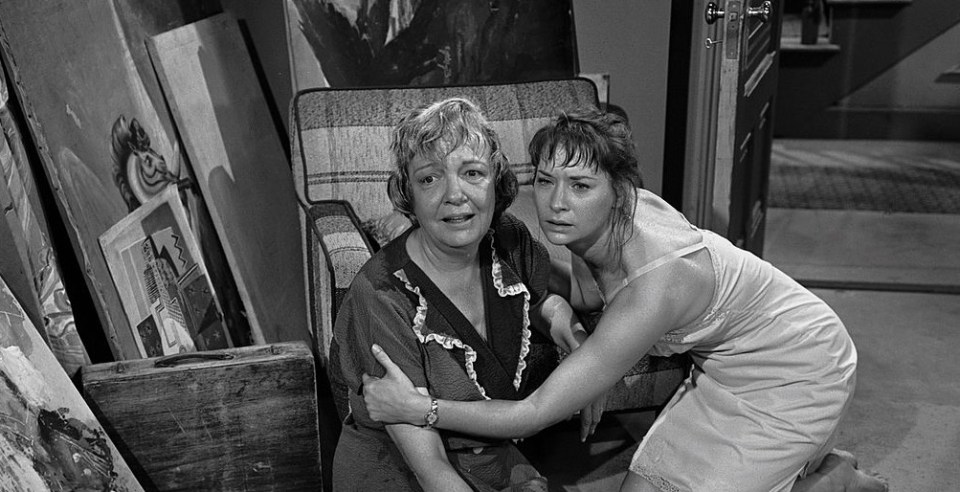 WHOSE REALITY IS REAL?
"Nightmare at 20,000 Feet" (1963)  Season 5, Ep. 3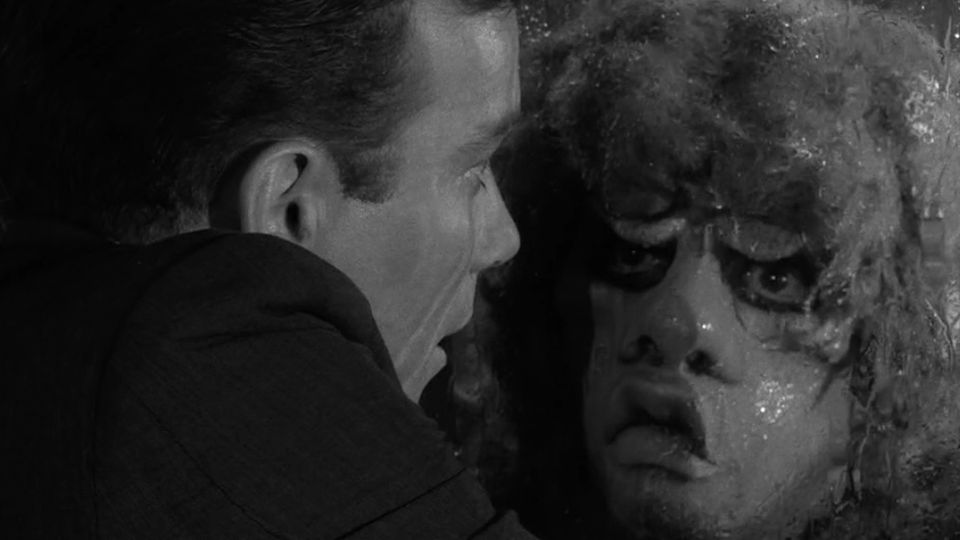 Is William Shatner losing his mind?  Who is to say?  I never go on an airplane without peering out the window and thinking of this episode!
I could perhaps say this is my all-time fave, but difficult as they are ALL so FAB!
JUDGING A BOOK BY ITS COVER & JUST HOW DEEP IS THAT SKIN?
"THE MASKS"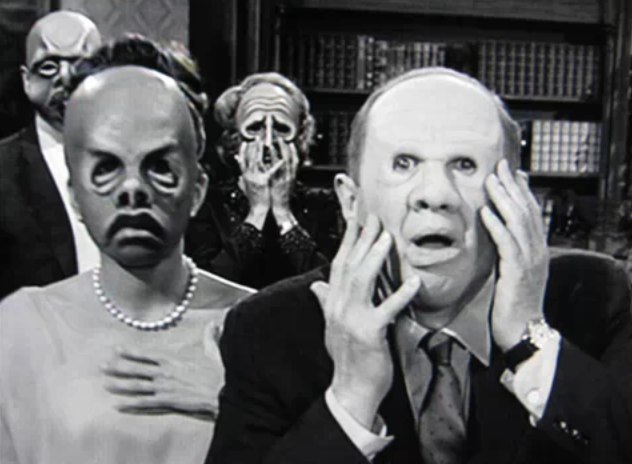 "EYE OF THE BEHOLDER"
Usually, I am very good at guessing endings.  (Sometimes annoying to myself, as I love a good surprise!) I well remember watching this with bated breath the very first time I saw "Eye of the Beholder", wondering what was under the woman's bandages.  I love it when I'm wrong!  😀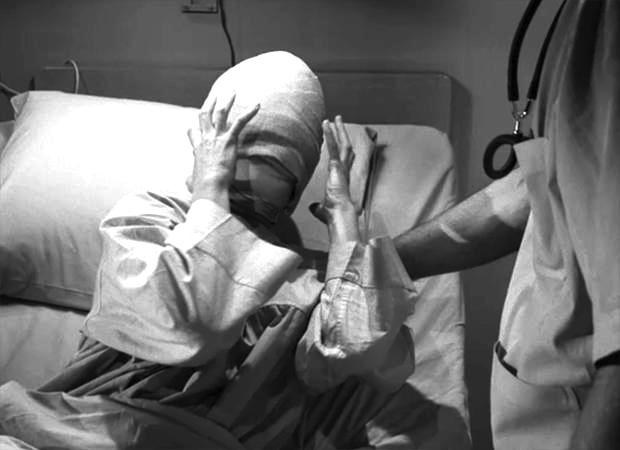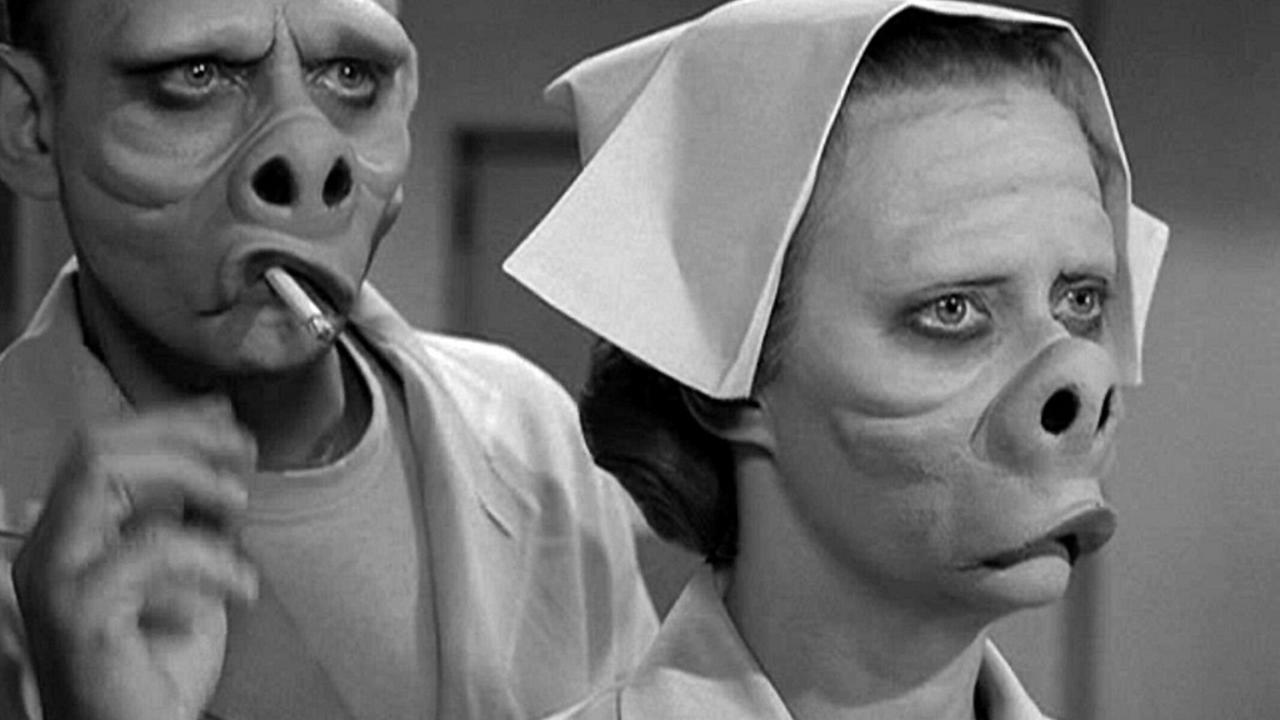 "NUMBER 12 LOOKS JUST LIKE YOU"
At What Price Beauty?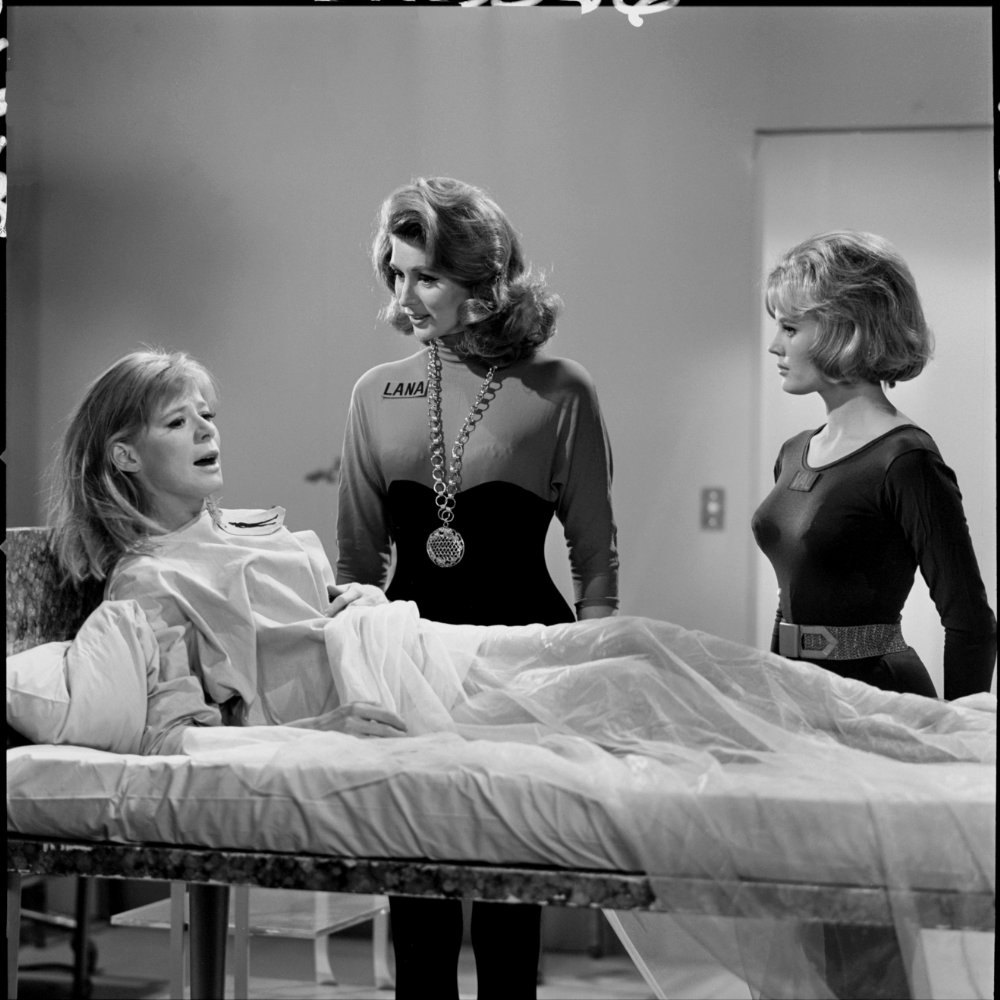 NOSTALGIA 
"WALKING DISTANCE"  S1  Ep 5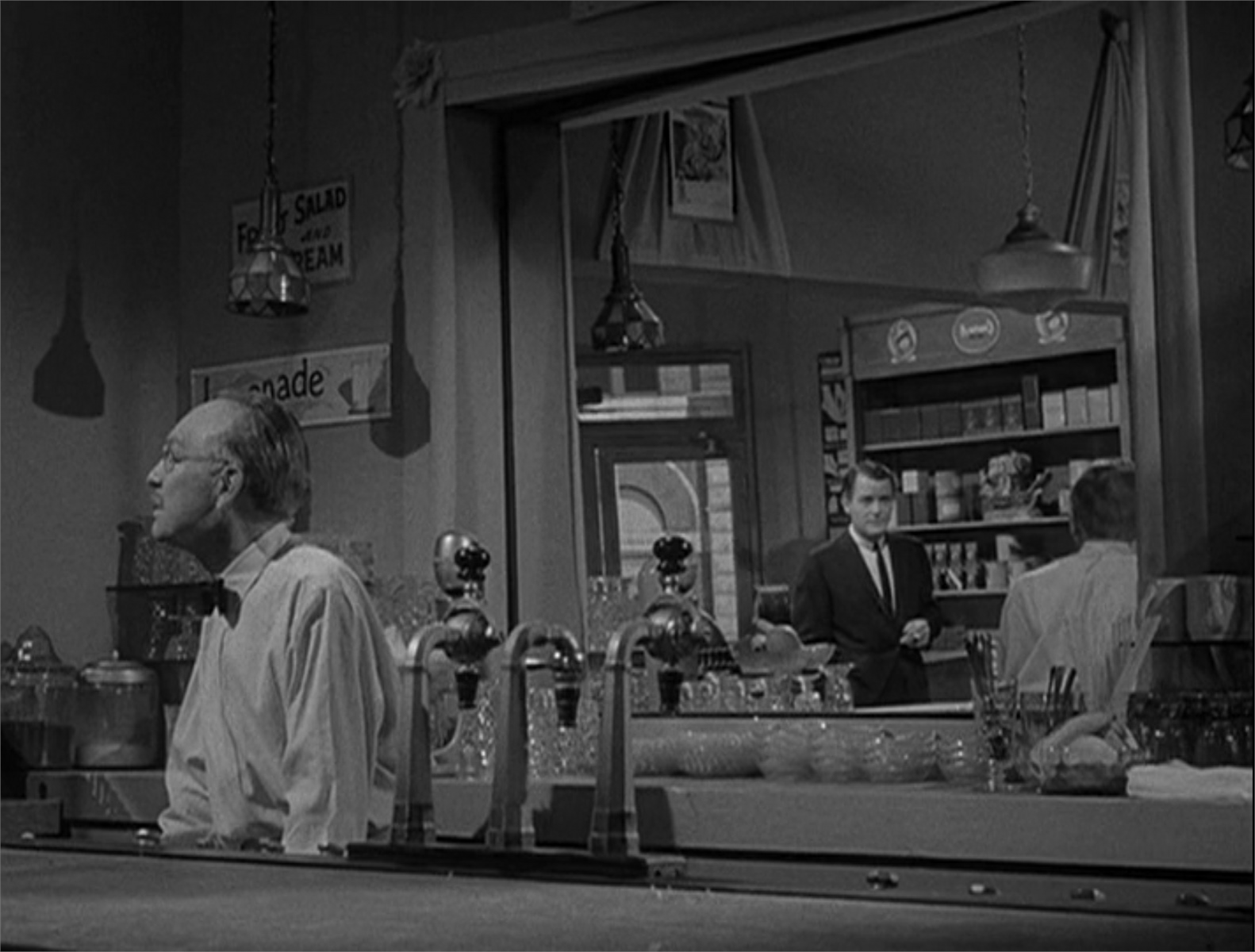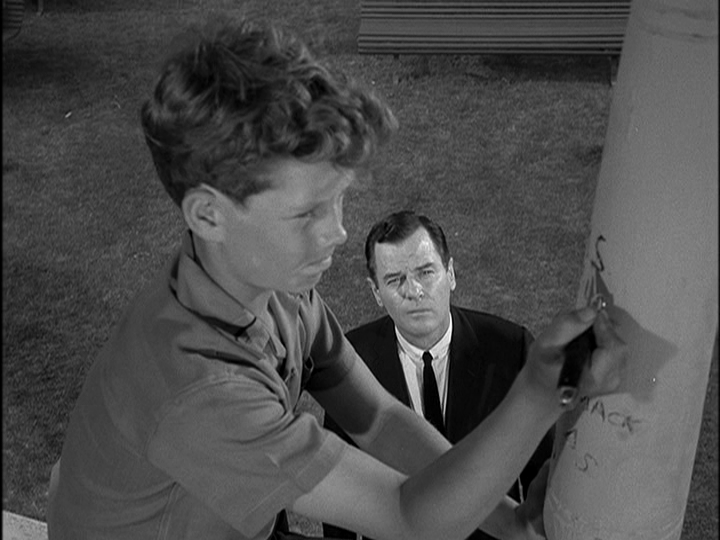 "Don't let a moment go by, without enjoying it."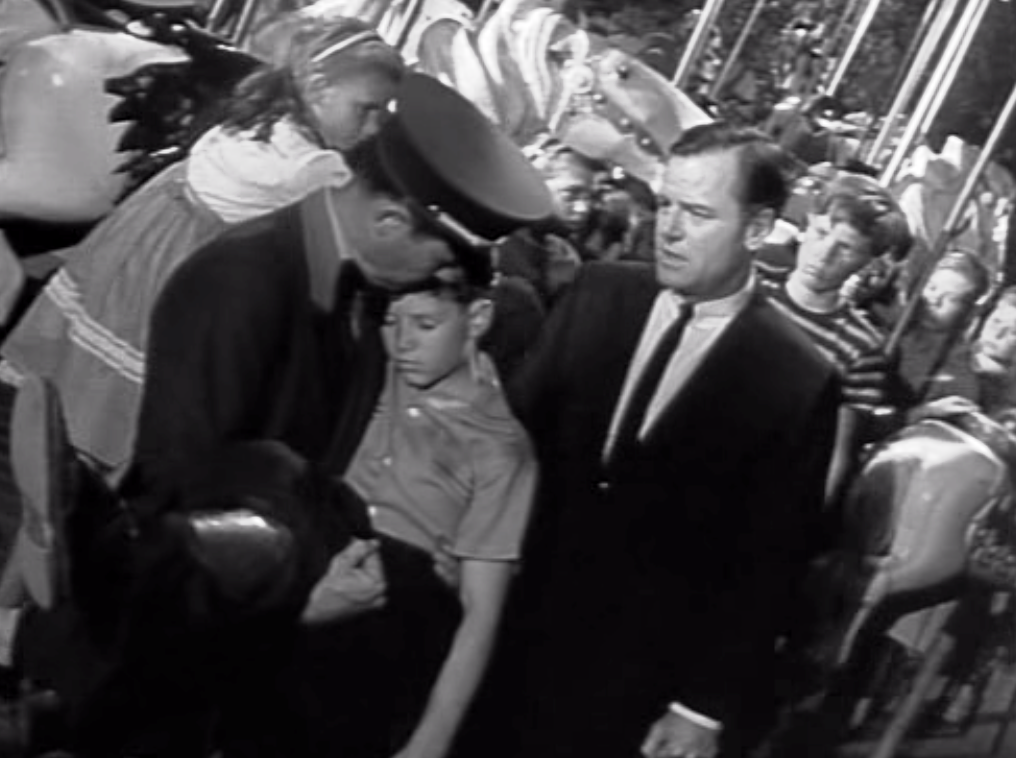 "A STOP AT WILLOUGHBY"
The want of a kinder, gentler place.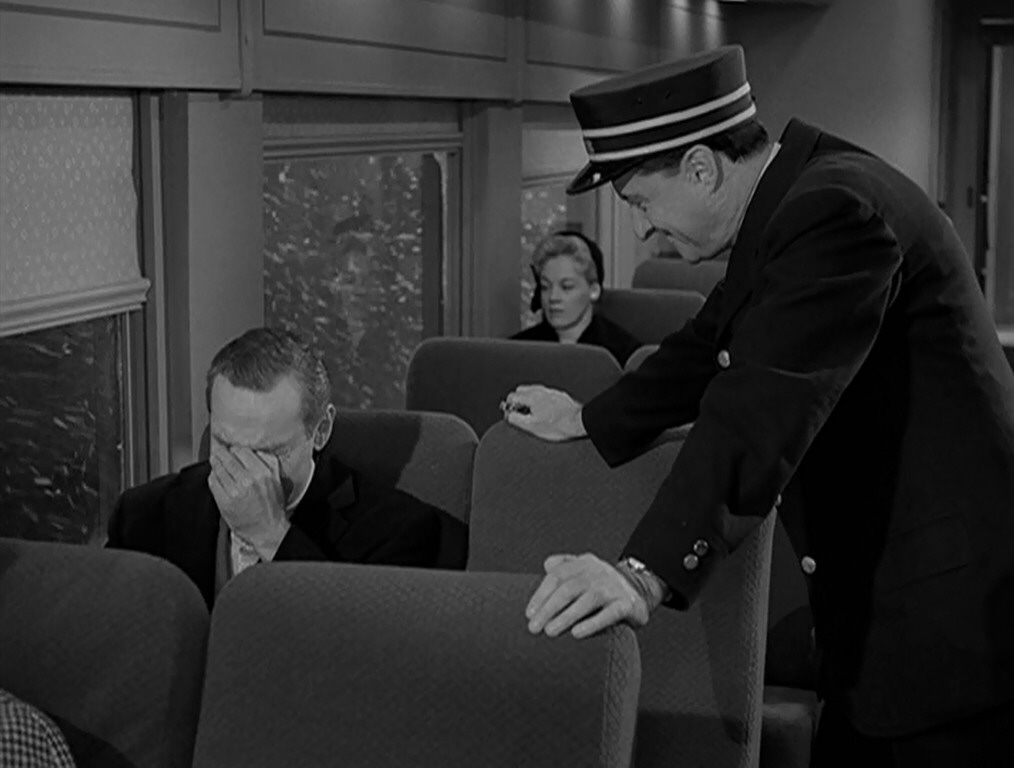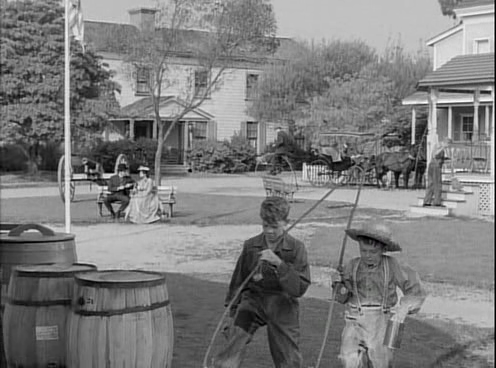 ULTIMATE IRONIES
"TO SERVE MAN"  
Just Desserts?  Are we but fools to get what we want?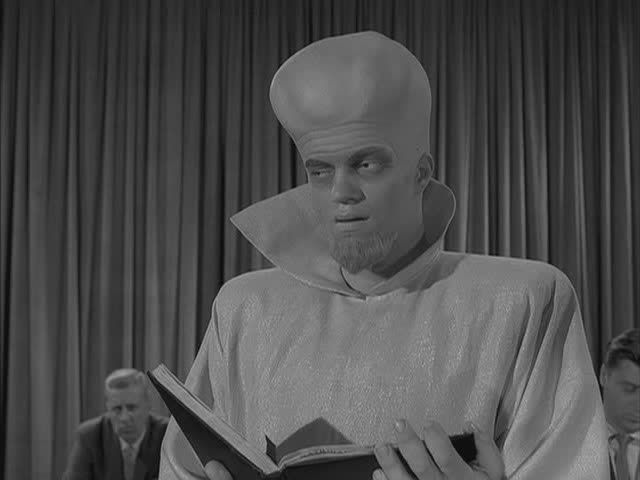 "TIME ENOUGH AT LAST"
Finally getting what you want, but you can't use it.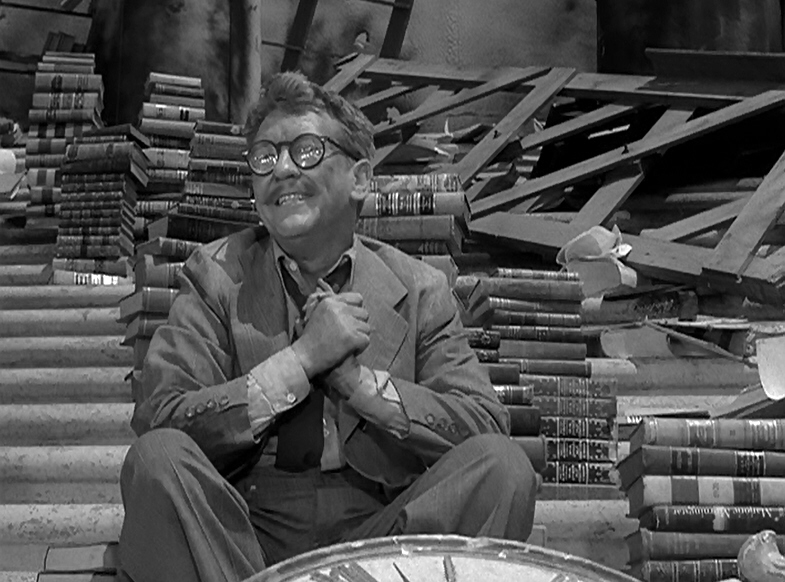 "THE MONSTERS ARE DUE ON MAPLE STREET"
A far from 'gentler' place!  Human nature?  On which side do we fall?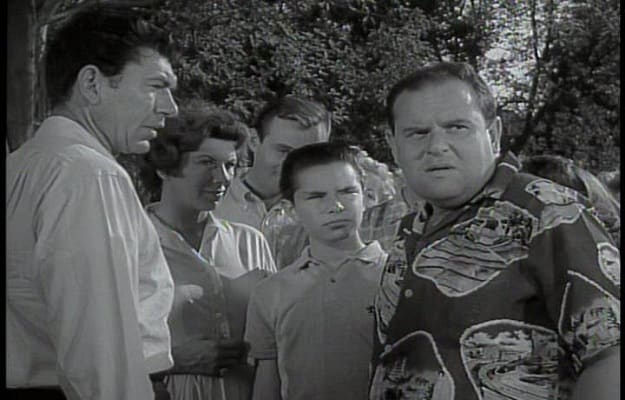 GHOSTLY DIMENSIONS 
"LONG DISTANCE CALL"  S2  Ep22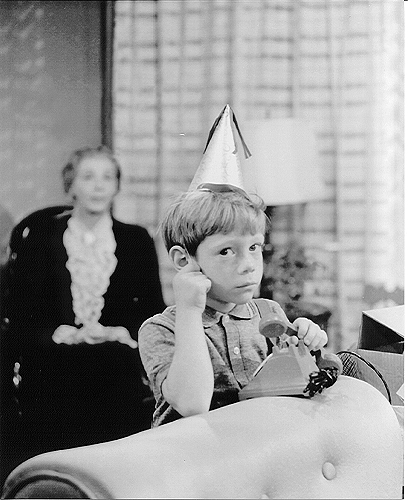 "NIGHT CALL"
This one truly gives me heebie jeebie chills every time I see it.  Why?  Yes, it's a SCARY story.  But in my case, it is very personal……………  Yes, I had a weird experience about thirty years ago.  I think I'll save that story for another blog!  Stay tuned!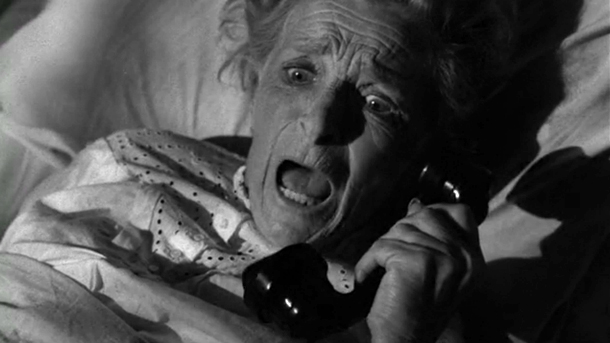 "THE HUNT"
Huge favorite of mine.  I'm not a fan of hunting by any means…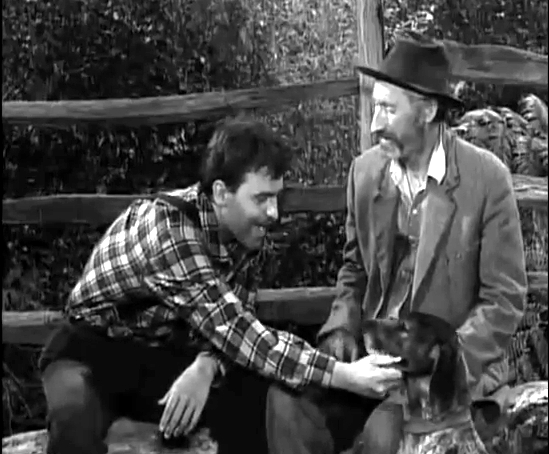 But I AM a fan of good goosebumps and spending Eternity with your Best Friend!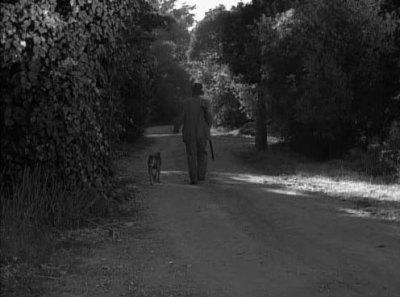 ********************************************************************************************
So there you go. Just a pinch of my favorites!  That was Fun!
WHERE TO WATCH!
You can find it on the Syfy Schedule.
You can watch Twilight Zone anytime, on NETFLIX!  (I do, often, but enjoy the marathon, knowing so many others are watching the same episode at the very same time!)  😀
You can find it on MeTv!
OWN IT! The Twilight Zone: The Complete Definitive Collection     PRIME on amazon. (Currently out of stock – Put in a request and you will be notified by amazon).
If you are a Rod Serling – Twilight Zone and/or Night Gallery fan, Anne Serling's incredible BOOK is a MUST READ!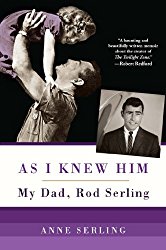 As I Knew Him: My Dad, Rod Serling by Anne Serling   206 Reviews 5/5 Star rating on amazon!
You can also find books about Rod Serling on @rodserlingbooks.com
Anne is on Facebook!
************************************
Thanks so much for joining me! ~Deba Do ♥
What are YOUR FAVES?
***Please COMMENT on your faves!  ( box below!)
***If you SHARE on your favorite social media, it will make your Troll 2 QUEEN smile.   

***Please SUBSCRIBE!  (Left column.  On phone – scroll to bottom.)  Or I may just have to turn you into a 

***If interested learning more about my best known roll in "Troll 2" and some fun, visit  Troll 2 Queen on my blog! For more about Troll 2, my film career, visit my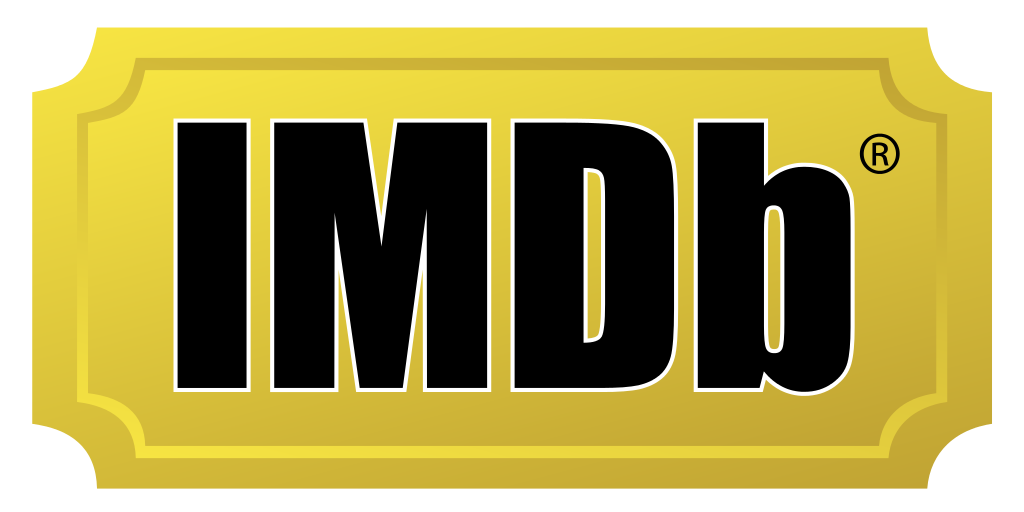 page!